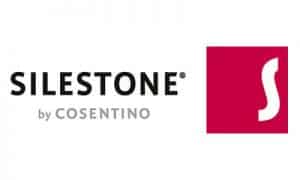 Silestone worktops are resistant against scratches, the toughest stains and acid, so the usual culprits – like coffee, red wine and lemon juice – are no problem when you have a non-porous surface to work from.
With three textures and a huge number of colours to choose from, there's something to suit every style and taste.
The original polished texture worktop provides a smooth, premium feel; it has a natural glimmer and smooth feel of fine, natural stone. Silestone makes kitchen life easy, there's no need to scrub and no need for strong cleaning products, warm water and soap will do the trick, thanks to the sleek, bacteriostatic protection.
The unique suede texture offered by Silestone, gives a soft and natural feel. Because of its luxurious finish, this type of worktop may require more care than others, but the beauty, practicality and creativeness make it all worth it.
Volcano is the final texture option from Silestone. Designed specifically for those that love raw, natural materials, the Volcano texture is both soft and rustic, with premium style.
Along with the selection of textures, there's also a range of colours available, so whether you're looking for the perfect worktop for your wooden, farmhouse-style kitchen or for your sleek, shiny doors, you'll find it in our Silestone range.
Along with this great selection, you'll also receive a 25 year written guarantee with all Silestone worktops, along with great care packs that are often on offer from us with each purchase.