Considering the number of colours in the spectrum, it's a little odd how historically fearful the majority of people have been about introducing a little colour into their kitchens – instead opting for plain, paler colours such as cream or white.
Luckily, newly designed kitchens today are intended to be unique and original, and often incorporate a myriad of shades into their layout. In this blog, we're going to be looking at kitchen colour ideas and how they can help to bring your kitchen to life.
Be Bold & Contrast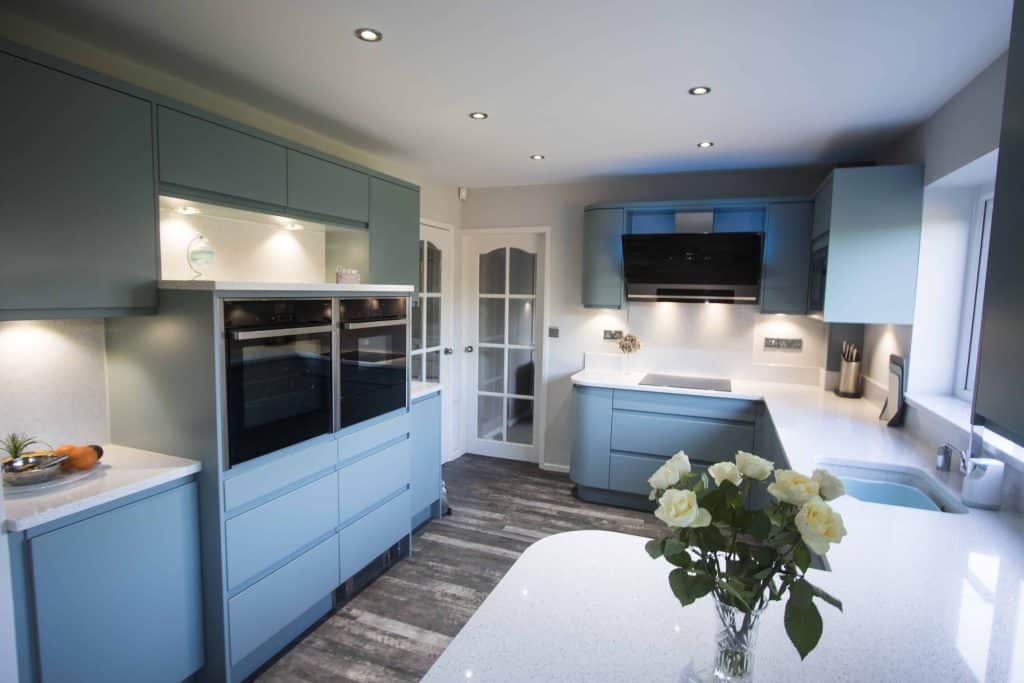 By using two opposing colours such as red and white, you can create a strikingly beautiful disparity between your units, walls and flooring and making the room feel airy and spacious.
Go Retro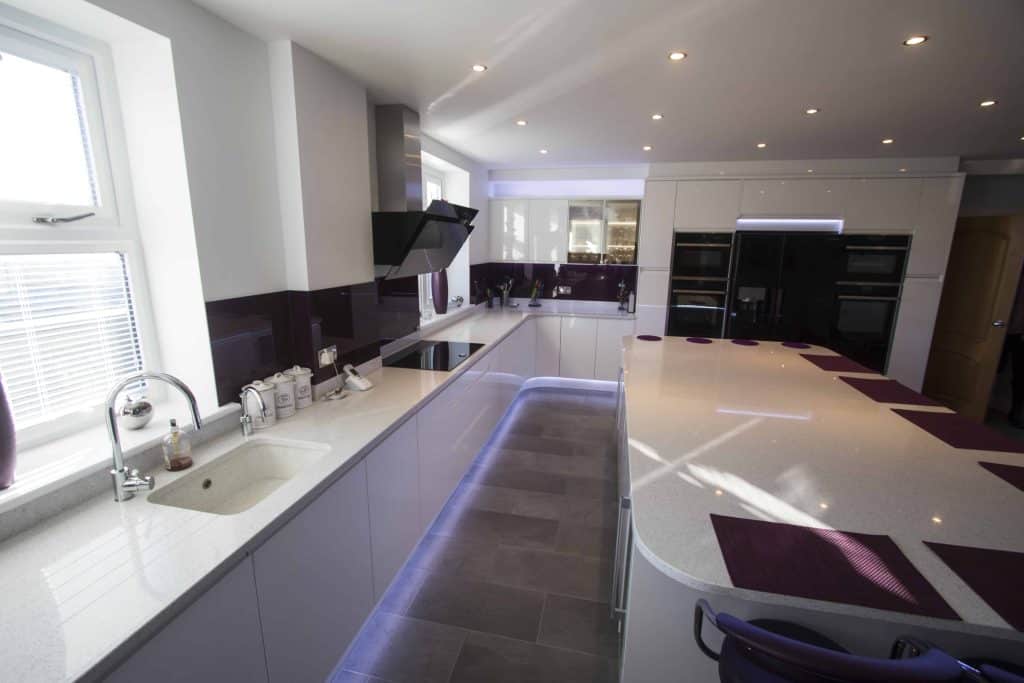 To gain a retro fifties look to your kitchen, juxtapose any darker colours on areas such as worktops or floors with bright, cheerful pastel colours. Softer shades of certain colours, for example, pink, blue, green, or yellow often work well in any kitchen – especially if you can match the colours with retro style appliances.
Be Sparing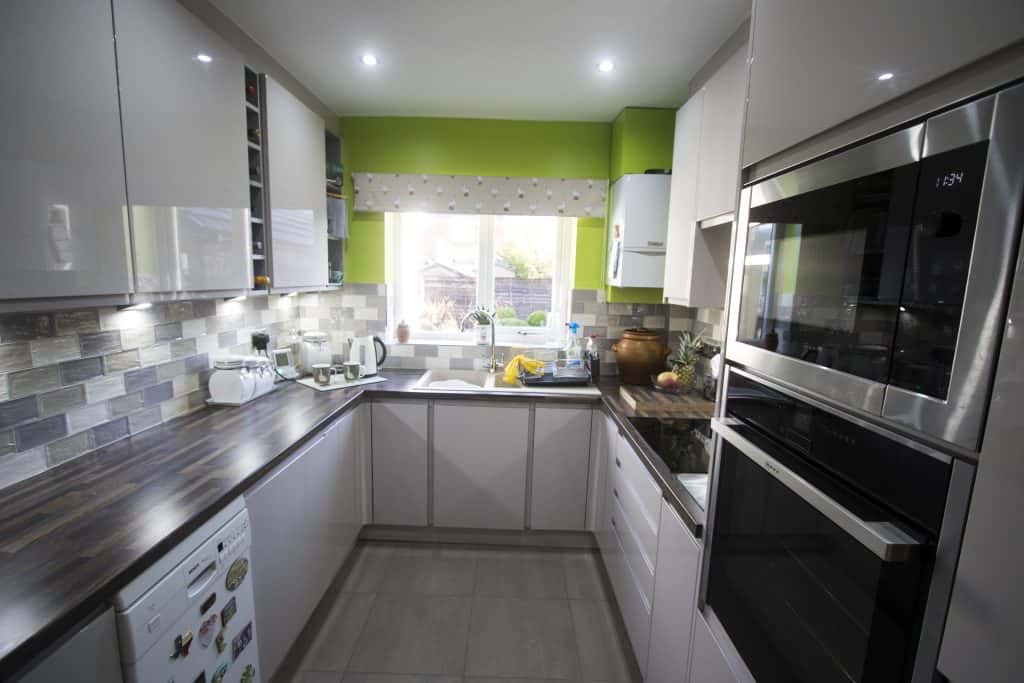 There's nothing wrong with using a single splash of colour in an otherwise neutral-coloured room. This can help to create a focal point for those who enter, as well as help to break up what can often become a sterile space. Popular areas for injecting colour include having a coloured splashback.
Don't Paint, Use Coloured Tiles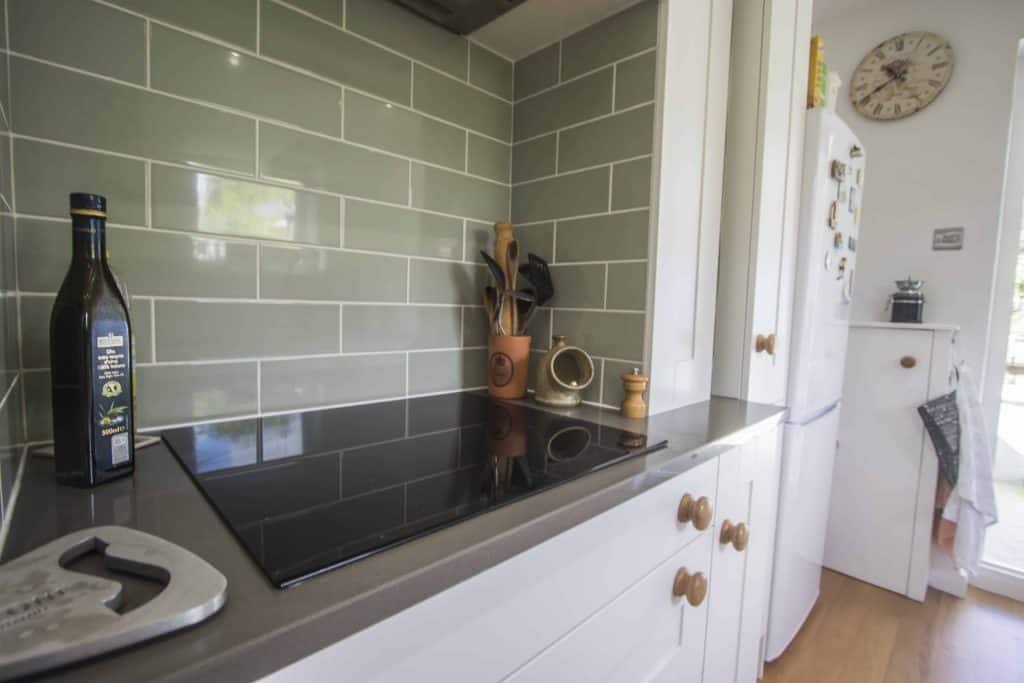 There are thousands of different tile colours and designs available at any time, and you can use coloured tiling help the shades evolve throughout the room. Plus, there's also the benefit that they are much easier to clean!
Have An Island In The Sun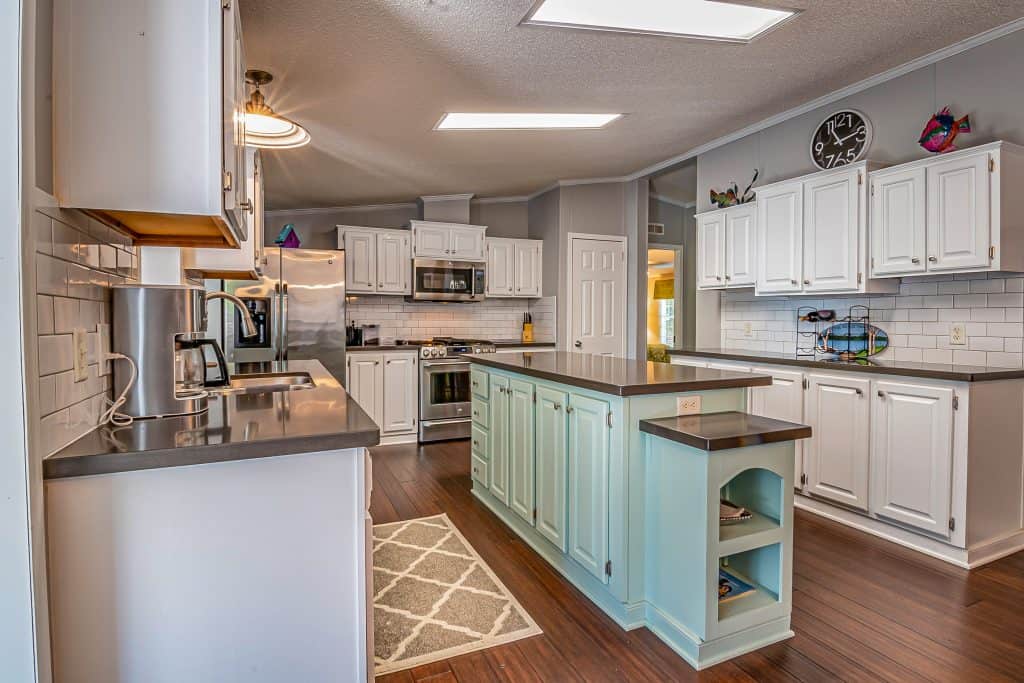 If you're lucky enough to have the space for a kitchen island in your home, why not paint it a different colour to the rest of the room to help it stand out? This will also give you the opportunity to experiment with colours of the additional furniture that accompany it, such as stools.
Use Lighting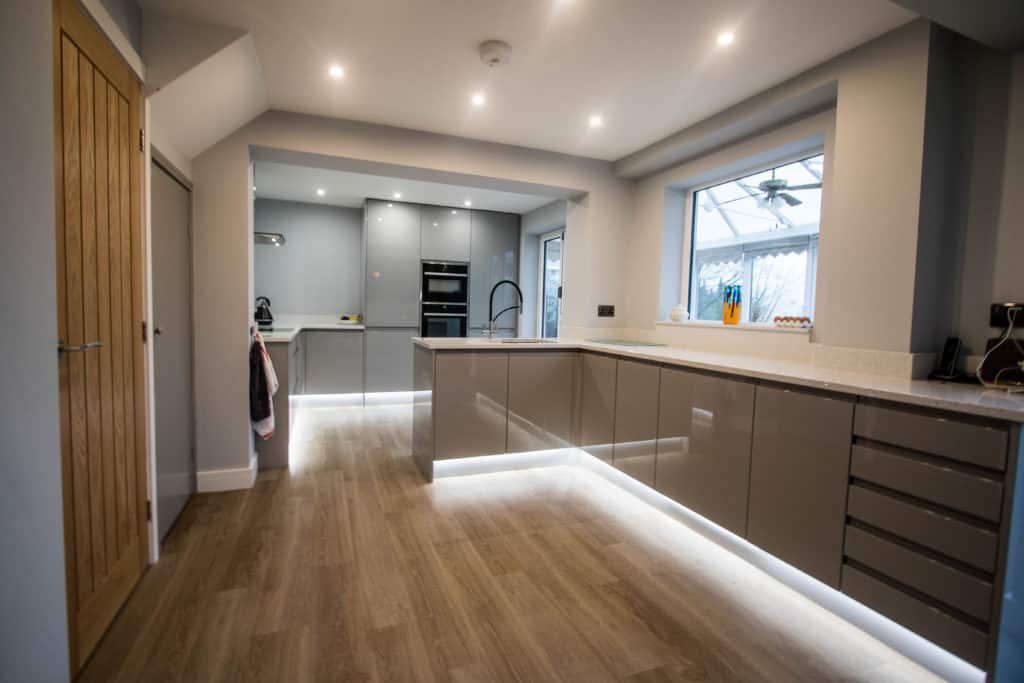 Today, using custom lighting in the home is a growing trend. With premium RGB lighting strips and bulbs that can be placed strategically around the room, you can change the mood just by changing the colour!
Go Traditional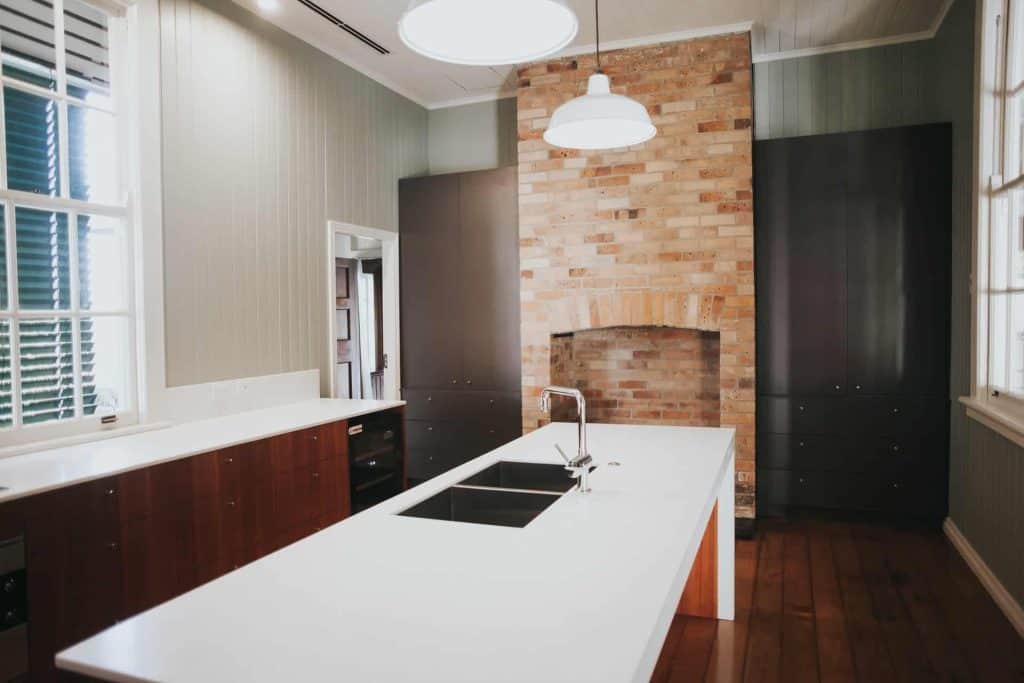 A surprisingly popular approach to adding colour to your kitchen is to wallpaper a single wall, and using neutral colours on the remaining walls. This can be used in many different ways to create many different styles, from gothic to rustic.
Add A Little Sunshine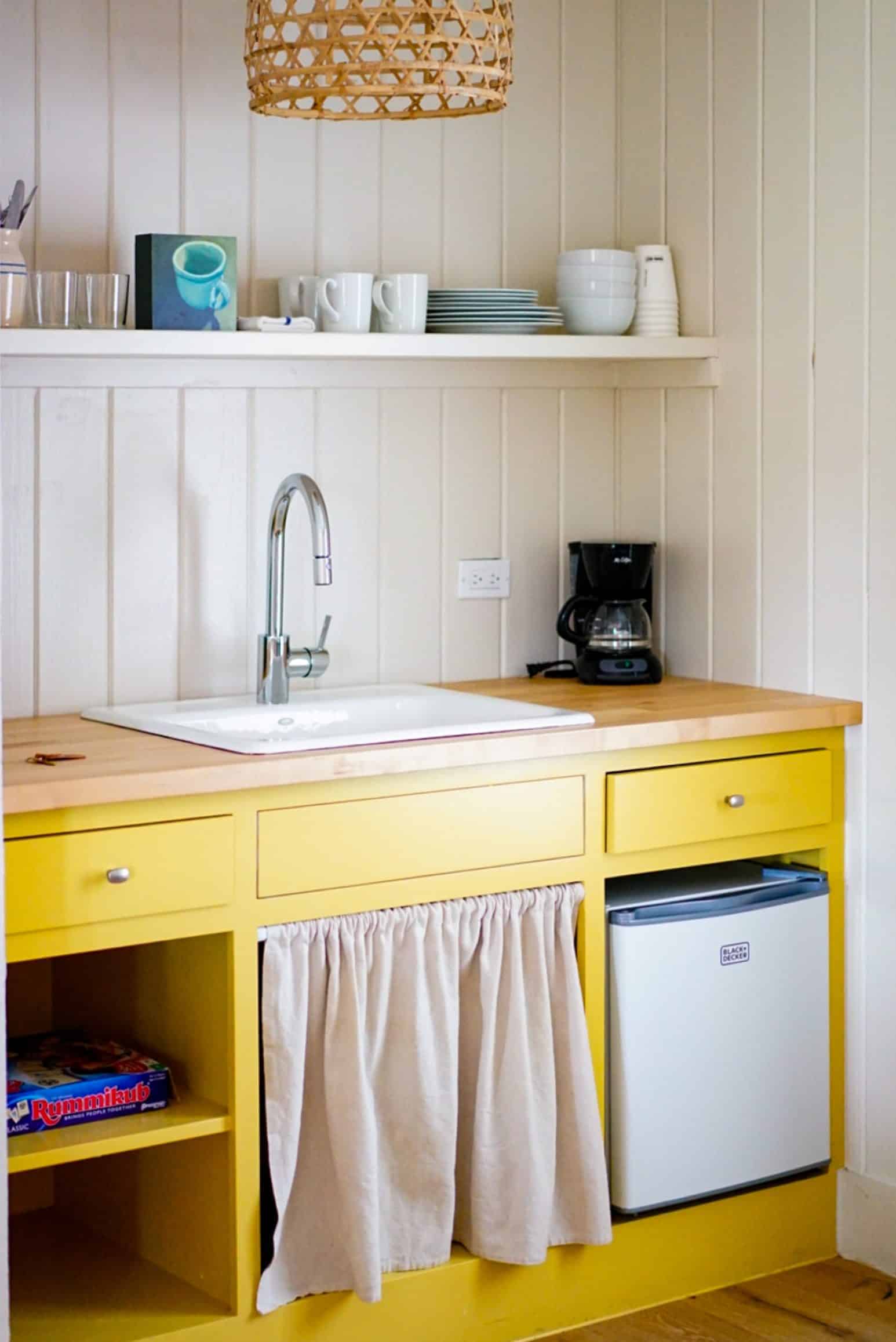 Whilst the idea of a yellow kitchen sounds horrific to many people, by offsetting it with blues, greens and whites, you can easily create a cheery summer atmosphere to cheer you up on those darker days.
Looking to refresh your kitchen with some colours? With a free design and only a £10 deposit for any project, Ramsbottom Kitchens have been designing and building stunning kitchens for 30 years across the Northwest including Manchester, Bolton, Blackpool, Preston and many more. Why not visit our 15,000ft Showroom in Bury and talk to our friendly staff for more ideas?