HIGH QUALITY DESIGN & FIT OF
Fitted Kitchen Installation & Design Service for Oldham
Locating the best kitchen design in Oldham for your home is an important task. With our design and installation services, however, it need not be a difficult one.
We believe that all fitted kitchens in Oldham should be not only practical and beautiful, but also reflect the personality of those who use it every-day. And as the kitchen continues to become the nerve centre of the modern home, many Oldham residents will be looking to revolutionise their kitchen by seeking a redesign.
So, whether you are looking for a contemporary or traditional bespoke fitted kitchen in Oldham with cutting edge technology or classic features, Ramsbottom Kitchens has it all.
VIEW THE VIRTUAL SHOWROOM
Take a walk around our virtual showroom or why not visit us in person?
View our range to get ideas!
Expert Installation Of Fitted Kitchens In Oldham
Our installation services for fitted kitchens in Oldham can be altered to fit your own personal needs, be it a small or large project.
We always deliver all of the required units and appliances on time, and can even help our customers to build an extension for their bespoke kitchens in Oldham via one of our trusted external building contacts.
The bulk of our work takes place in the design and installation process. This is where our expert team thrives in helping you to realise your vision.
We work to remove the pre-existing kitchen design in Oldham, complete any electrical work to the set Part P standard, and provide further support to this work with plastering, tiling and further finishing touches.
The Ramsbottom Kitchens installation service is the best you'll find for a kitchen design in Oldham.
Take a look at the kitchens that we have installed in the past of all different shapes, sizes, colours and styles. We listen to all your ideas and blend them in with our expertise to create your dream kitchen.
Why Choose Ramsbottom Kitchens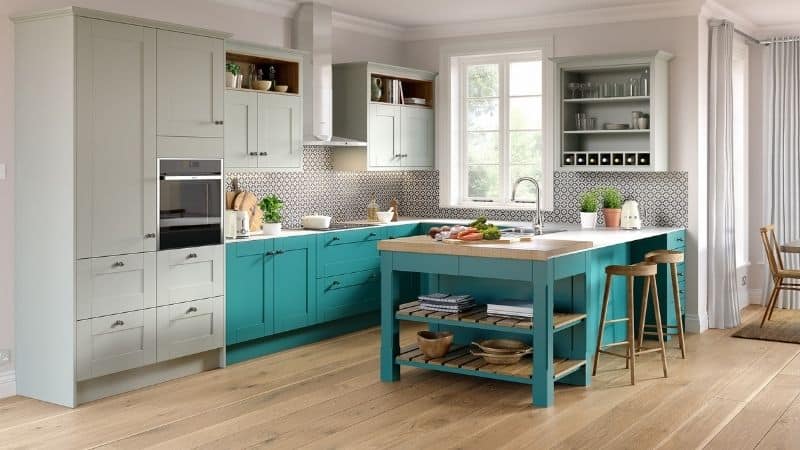 RIGID CABINETS
There are various invaluable benefits to working with us if you're looking for bespoke kitchens in Oldham, as opposed to high street showrooms.
When compared to these larger outfits, we provide you with a quality that is hard to surpass. The cabinets for each of our fitted kitchens in Oldham are genuinely 'true rigid', crafted with an effective combination of glue and dowel techniques. Other showrooms do not have access to units that are true rigid.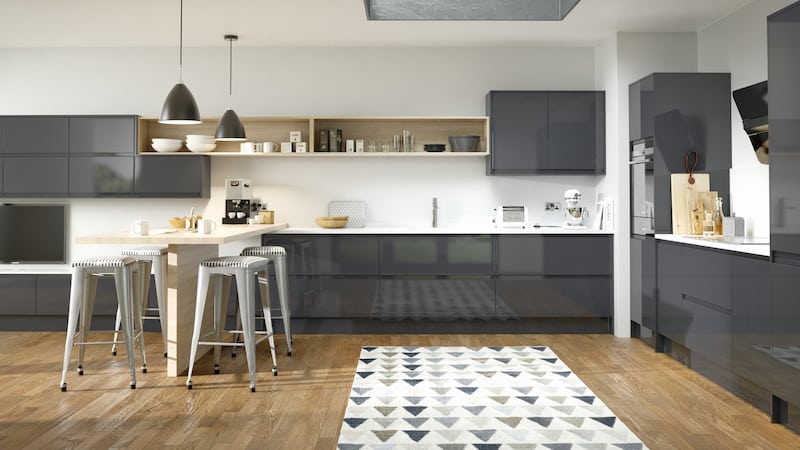 CABINET DOOR STYLES
Each and every one of the cabinet doors we provide is available in a selection of 21 distinctive colours – many bigger chains only offer white. As if that isn't already enough, every one of our 40 different styles of cabinet doors are individually painted and customised with a huge range of handle styles for all our customers – adding a personal touch, distinctive touch to your new kitchen design in Oldham.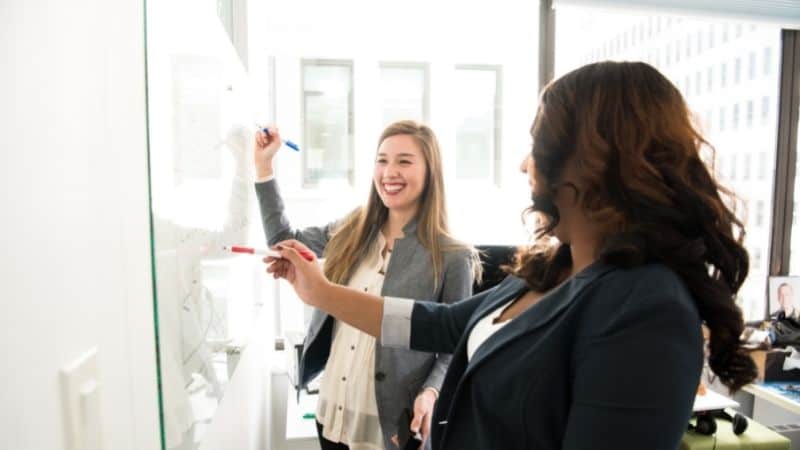 DEDICATED TEAM
To complete the package, we have an expert after-sales team who can manage the entire installation process for you from start-to-finish, ensuring that you are in the loop. This helps us to guarantee you are as satisfied as possible come the end of the project. Ramsbottom Kitchens customers are happy customers.
Quality Brands For Fitted Kitchens In Oldham
Having a beautiful fitted kitchen in Oldham is wonderful – but it will always fail to satisfy if it doesn't allow you to be productive when you make yourself a wholesome home-cooked meal. So whether you choose a modern kitchen, traditional kitchen, handleless kitchen or a shaker kitchen, you want to make sure it is full of the latest technology.
For over 20 years, we have dedicated our time and resources to providing state-of-the-art quality through our brand partnerships and product offers. Two of our biggest and most well-known partners are NEFF appliances and Sheraton Kitchens, who are both held in high regard within the areas of appliances and kitchens in Oldham respectively. We even offer Neff HomeConnect – allowing you to control your oven from your mobile phone.
As the kitchen industry continues to facilitate the emergence of new ground-breaking products, Ramsbottom Kitchens has remained on that same cutting edge. Recent additions such as Quooker taps – which now offer boiling, filtered and sparkling water, Silestone Worktops, and Dekton Worktops from Cosentino UK further add to our distinguished portfolio of fantastic kitchen design in Oldham.
Your Local Service For A Fitted Kitchen In Oldham – £10 Deposit Only
Here at Ramsbottom Kitchens, we are thrilled to provide a completely FREE, personalised design and quotation service for anyone seeking fitted kitchens in Oldham.
We treat our customers to an unforgettable and informative experience when looking at a new and exciting fitted kitchen design in Oldham, rather than pressing them with a hard sell. We are confident that you will be completely satisfied with our offerings.
If you do opt for us, a small deposit of £10 is all we require (for projects up to the value of £15,000). This will give you some much-needed peace of mind in the knowledge that the rest of your money is safe until the actual delivery of your new bespoke kitchen in Oldham.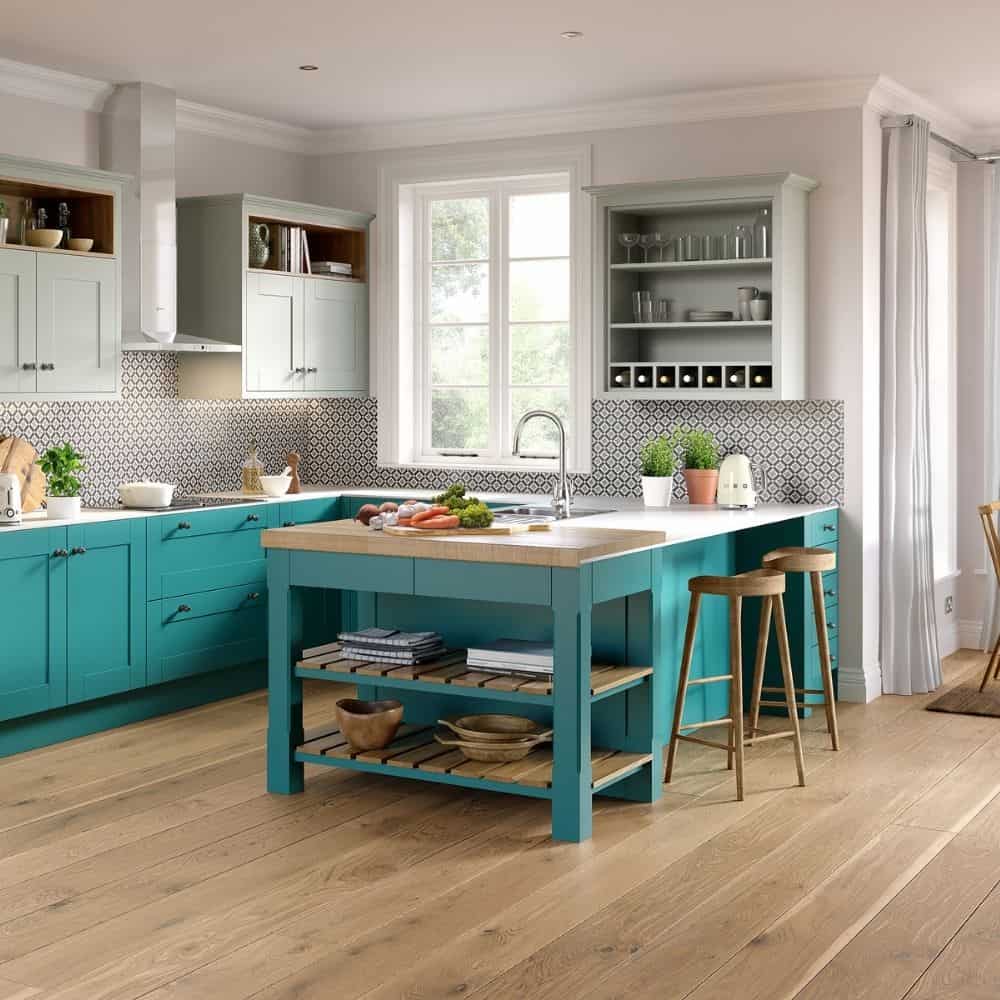 WHAT YOU CAN EXPECT FROM US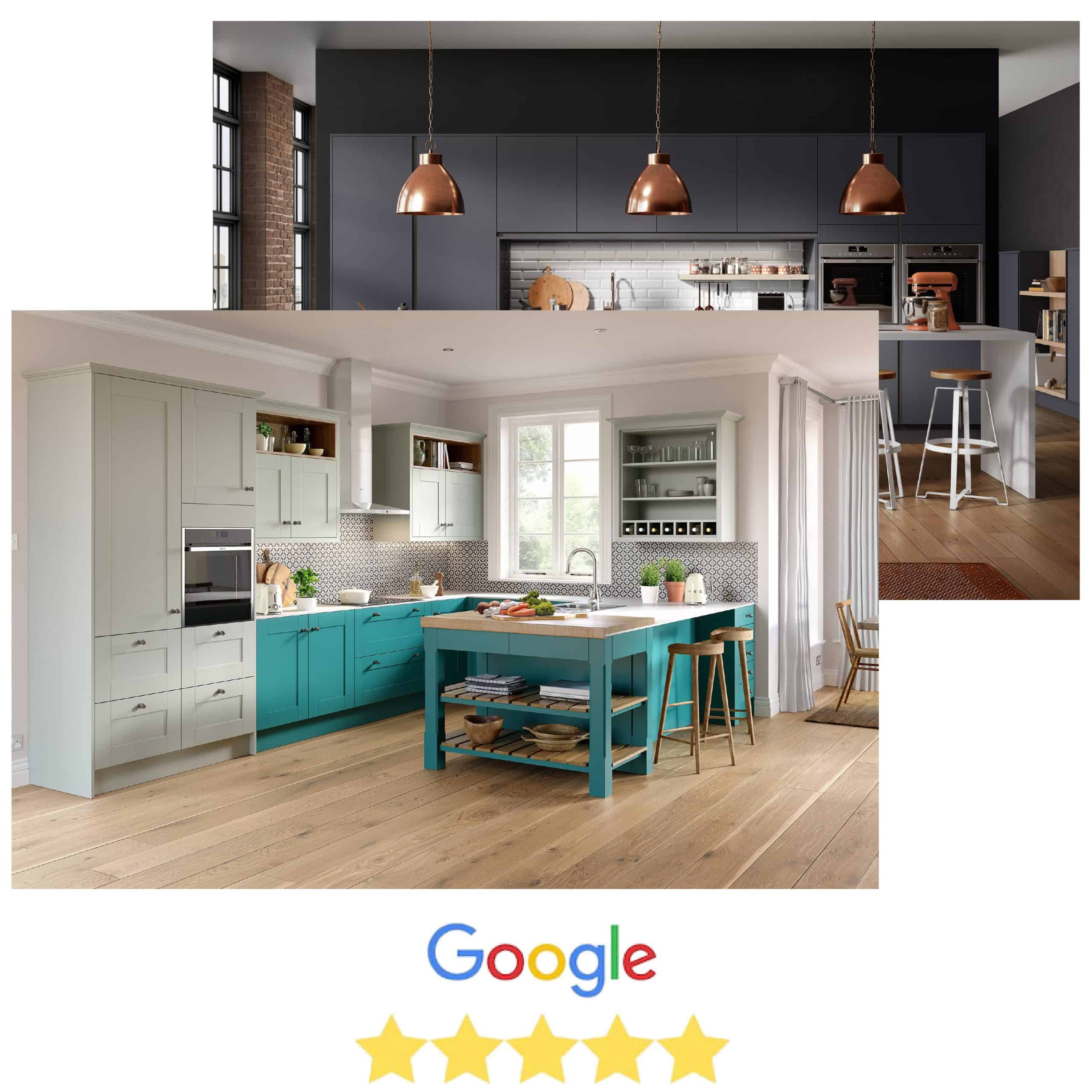 Our company believes that our excellent reputation starts with our award-winning showroom. However, even this would be nothing without the expertise and hard work of our professional team of kitchen designers, installers and advisors.
We ensure that all our kitchen installation teams dispatched in Bolton and the surrounding towns and suburbs, such as Horwich, Westhoughton, Bromley Cross, Heaton, Harwood, Edgerton and Edgeworth, are of the highest calibre and are able to work with the greatest levels of precision and proficiency.
We value every customer that walks through our door, so we always take the time to listen to what they want and need, allowing us to offer advice based on our know-how, and help them to realise their dream fitted kitchen in Bolton.
From the moment you step into our showroom, you'll be able to see a fantastic range of examples, helping you to choose between a modern kitchen, traditional kitchen, handleless kitchen or shaker kitchen. We promise a warm welcome and an inviting atmosphere and we don't believe in the 'hard sell' or pushy sales tactics, so if you have any questions or need any help at all, then just give us a nod.
Contact Us

For a no obligation chat!
Alternatively call us on 01706 826 557 or visit our showroom. Please note we can only supply individual kitchen items to existing customers.