HIGH QUALITY DESIGN & FIT OF
Fitted Kitchens TRAFFORD
Here at Ramsbottom Kitchens we have been designing and installing kitchens all over Manchester for 20 years.  We pride ourselves on providing top notch customer service with excellent project management and communication.  Our fully fitted kitchens come in all different styles, colours and we can accommodate any layouts.
If you are considering a new kitchen in Trafford, feel free to get in touch to see how we can help.  You can either use the online, call us on 01706 826 557 or visit our kitchen design centre.
VIEW THE VIRTUAL SHOWROOM
Take a walk around our virtual showroom or why not visit us in person?
View our range to get ideas!
Get Yout Free Design & Pay Only £10 Deposit – Kitchen Designs In Trafford
We have a large portfolio of bespoke kitchen design and budget offerings which we give to you completely FREE of charge.  We want you to be sure this is the road you want to go down so we will show you would you could have and if you like what you see, you could consider making us your kitchen installer of choice. 
We never do the hard sell, we want you to have confidence in our services and that you have chosen the right person for the job.  Rest assured we strive for a great result and strive to give you the ultimate satisfaction that the job has been done well.
We only ask for a small deposit of £10.  This gives you peace of mind that we are serious about your new kitchen and that your order is safe with us until the point of delivery.
Our previous customers have had confidence in our services when purchasing their kitchens in Trafford. This is why we have an extensive portfolio of previously completed kitchens which shows what we can do for our customers, and for you. 
Why not take a lok at the kitchens we have done in the past which are different shapes, sizes, colours and layouts.  When we work with you on a kitchen we listen to all your ideas and put it together to create your dream kitchen. 
Why Choose Ramsbottom Kitchens?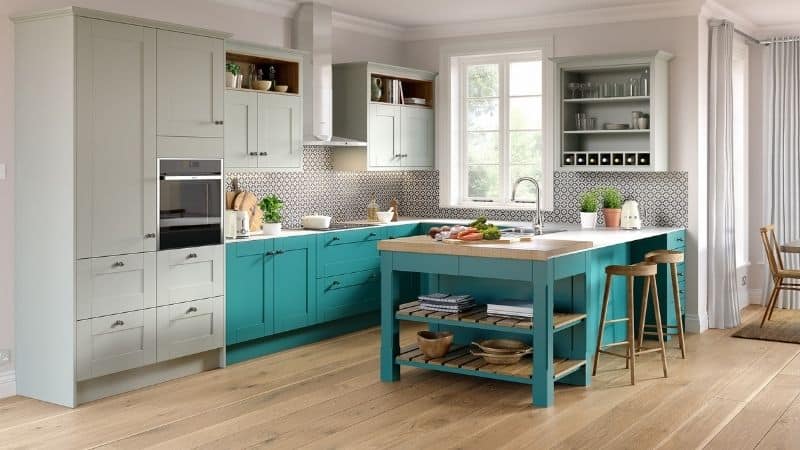 RIGID CABINETS
Quality is key for us and we only provide 100% true rigid cabinets which are crafted using glue and dowel.  True rigid cabinets are built to last and are not what larger chains offer – this is because quality is at the forefront of everything we do.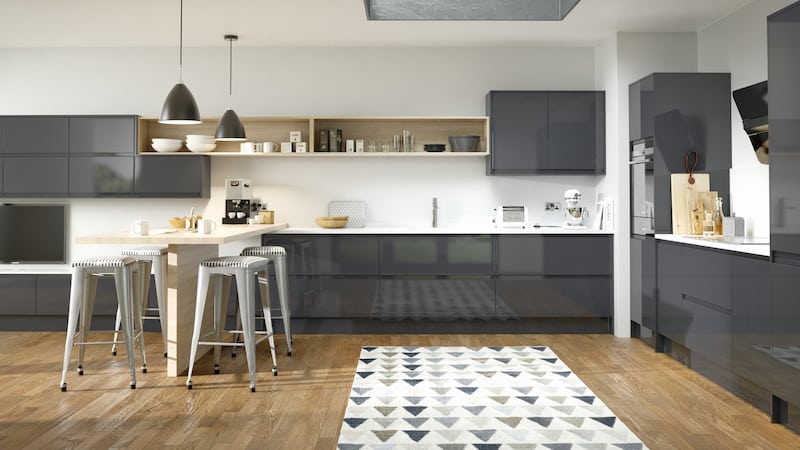 CABINET DOOR STYLES
We have 40 cabinet door styles in 21 colours – many companies only ovver white.  All of our cabinet doors are individually painted and you can choose your own handles from our large range of options.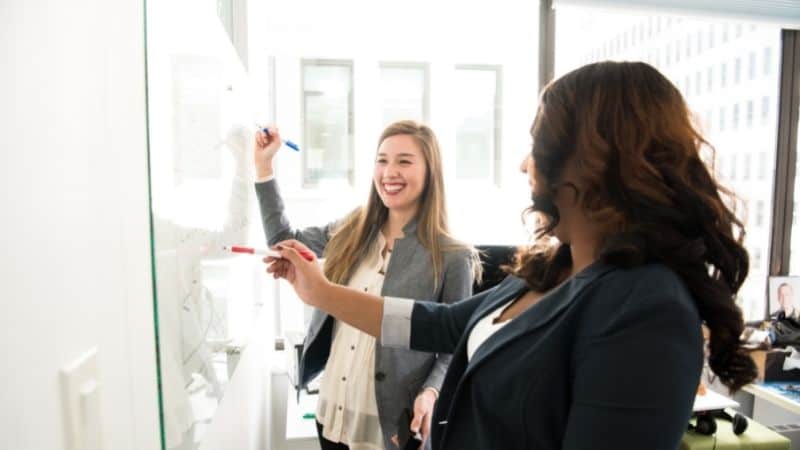 DEDICATED TEAM
Our in house after sales team look after you throughout the whole journey so that you know where your project is up to and so that communication is top notch throughout. We strive to make our customers feel well looked after and that you are fully informed and satisfied. 
High End Kitchen Design in Trafford – We Use The Best Brands
Appliances are an important part of any new kitchen.  We supply Neff Homeconnect, Neff Induction Cooking, Neff Slide and Hide.  So if it's a modern kitchen in Trafford that you are looking for we can help you have the best technology.
For over 20 years we have been installing bespoke kitchens in Trafford which has given us the oppportunity to make partnerships with respected kitchen appliance brands and get the best deals.
We work alongside Neff Appliances Sheraton Kitchens as well as offer Silestone and Dekton Worktops from Cosentino UK and Quooker boiling water taps.  All of these companies are leading brands in the kitchen industry.
Here at Ramsbottom Kitchens we keep our eye on the future so that we can offer cutting edge technology for any kitchen.
Installation Of Fitted Kitchens Trafford – Only £10 Deposit
Our installation service for your fitted in kitchen in Trafford is completely flexible to your own needs and wishes.  Wether is is a small or large project, we want you to have the kitchen you dreamed of.
If you are looking for an extension to be built we can provide help through our trusted builder.
We only require a £10 deposit on projects up to the value of £15,000.
The full job covers the kitchen design, fitting stages, get rid of the old kitchen, sort out electrical work if required and other items such as plastering, tiling and more. 
We believe you won't find a more comprehensive kitchen fitting service anywhere else in Trafford.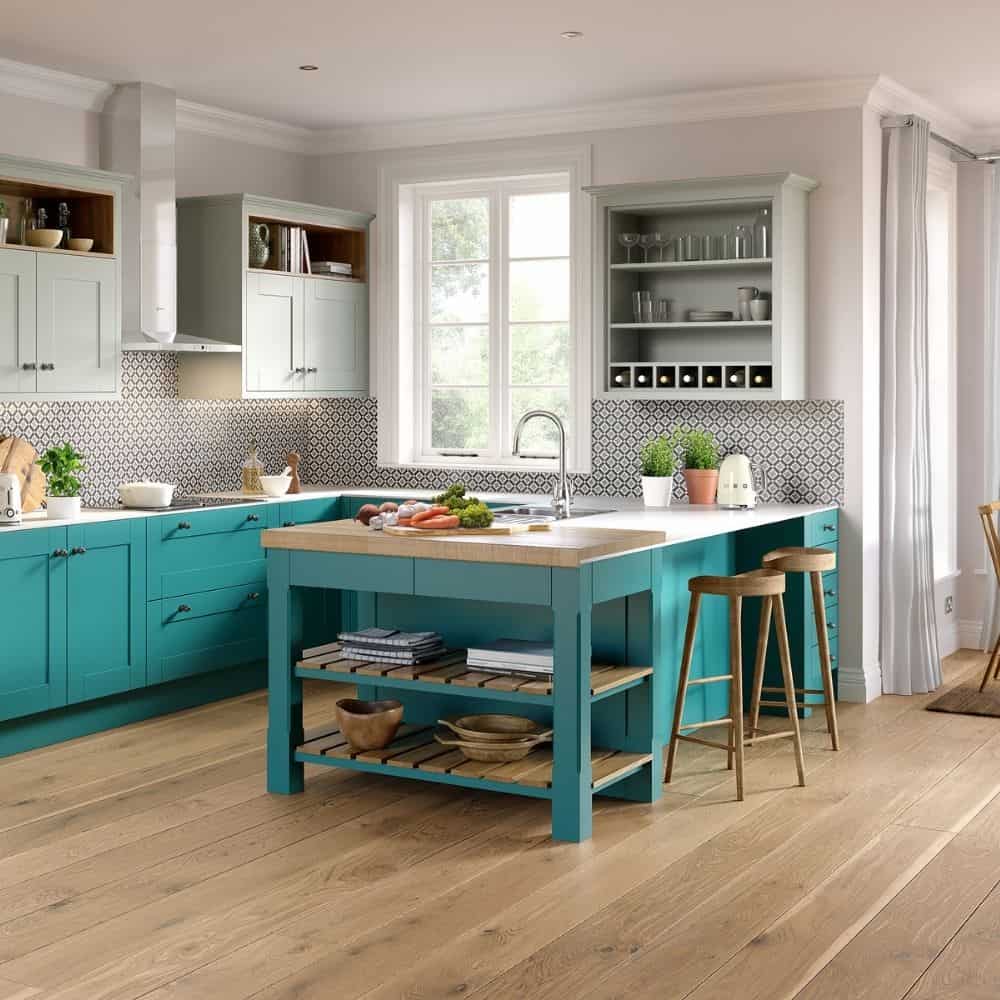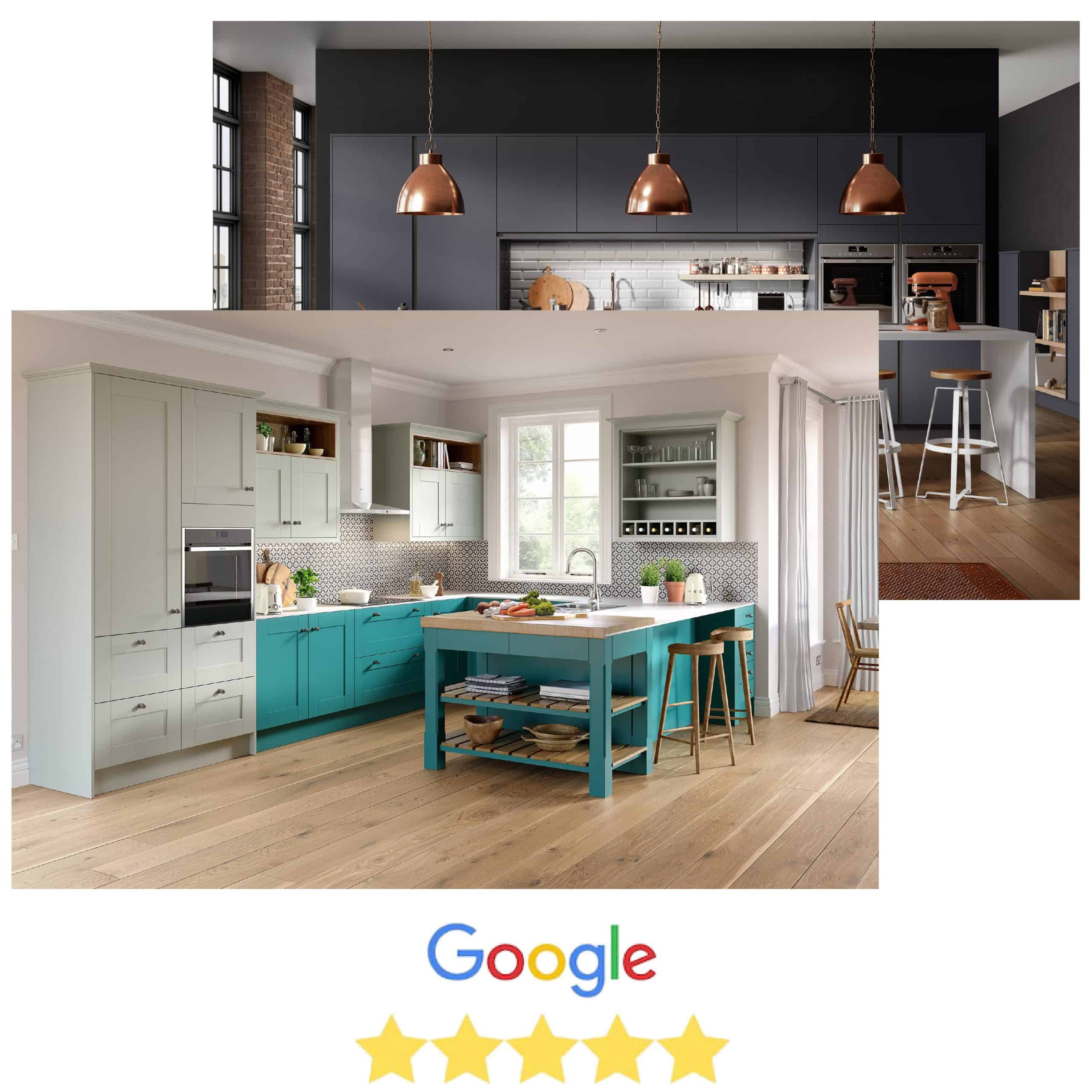 We have an award winning showroom however it is the expertise of our professional team of kitchen designers and installers that are the backbone of what we do. 
All of our kitchen installation teams in Trafford have a high level of expertise in their fields to deliver a high class finish to your new kitchen. 
Every customer we speak to is valued, we listen to whar you want and we give advice when we are asked for it.  This is how we help people to get the fitted kitchen in Trafford that they always wanted. 
We never do the hard sell, we want you to be sure of your decision and trust that we can deliver what we say we do – you only need to see our reviews to see that other customers have been more than happy with our service. 
Contact Us

For a no obligation chat!
Alternatively call us on 01706 826 557 or visit our showroom. Please note we can only supply individual kitchen items to existing customers.