HIGH QUALITY DESIGN & FIT OF
Premium Designer Kitchens Blackpool, Lancashire
Providing Premium Bespoke Kitchens in Blackpool, Lancashire
If you are thinking about adding a bespoke kitchen to your Blackpool home, we're more than aware that finding a way to approach the idea can be stressful. Over the last twenty years, Ramsbottom Kitchens have helped hundreds of clients bring their dream fitted kitchens in Blackpool to life.
Whether you're looking for a modern kitchen, handleless kitchen, shaker kitchen, or even a simple traditional kitchen that still includes all the benefits of the latest technology, we know that bespoke kitchens in Blackpool must reflect the personality of the customer.
We always listen to a customer's ideas and views on how their kitchen should look and relish the opportunity to use our experience and knowledge to make their ideas a reality.
So, if you're looking for bespoke kitchens in Blackpool, call our showroom today on 01706 826 557.
VIEW THE VIRTUAL SHOWROOM
Take a walk around our virtual showroom or why not visit us in person?
View our range to get ideas!
Our Fantastic Local Service For Blackpool Kitchens
At Ramsbottom Kitchens, we have proudly built a cherished reputation for fitted kitchens in Blackpool by delivering a service that is second to none, even offering advice to those who are considering upgrading their Blackpool kitchens, but are not yet ready to do so.
We don't believe in the idea of a 'hard sell', as we know a kitchen is more than just a room – it's a reflection of who you are as a person and therefore should not be rushed.
Whenever you begin the process of replacing your kitchen with ourselves, we always provide a bespoke design, plan and quotation service – all for free and with no obligation to continue.
Take a look at the kitchens that we have installed in the past of all different shapes, sizes, colours and styles. We listen to all your ideas and blend them in with our expertise to create your dream kitchen.
Why Choose Ramsbottom Kitchens in Blackpool?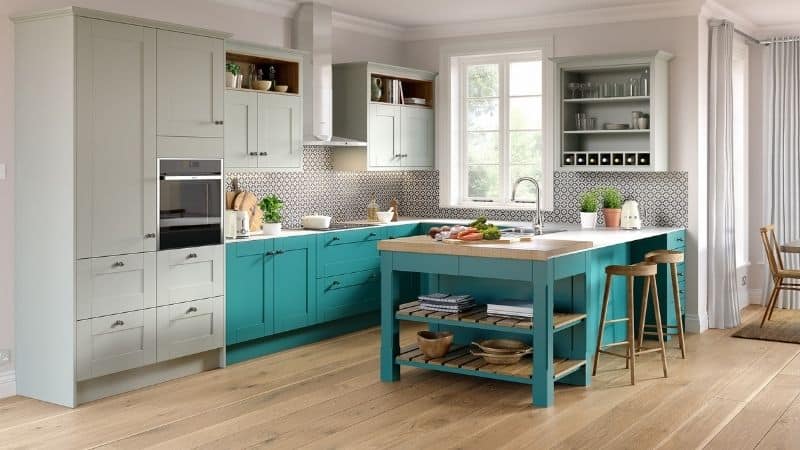 RIGID CABINETS
Unlike many larger chains, we always take a personable approach to the design of your kitchen, maintaining a clear line of communication every step of the way.
We never compromise on quality when we take on a kitchen design in Blackpool, offering our clients cabinets that are 100% 'true rigid', ensuring that every time you open cupboard in your new kitchen, it feels distinctly premium.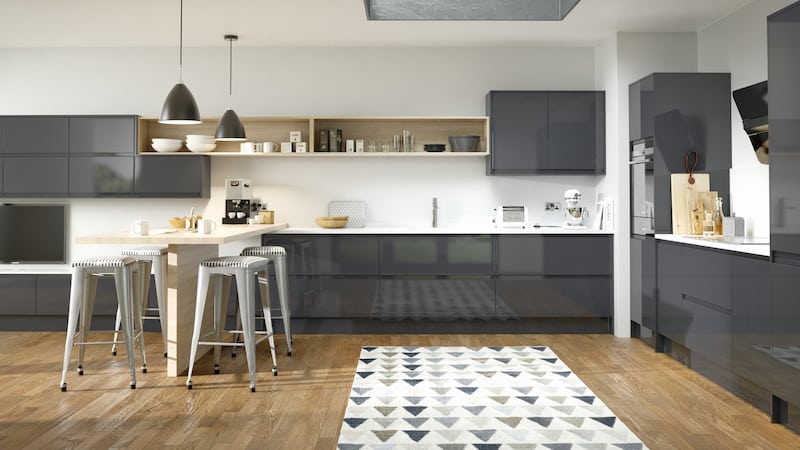 CABINET DOOR STYLES
All 40 of our cabinet door styles are also available in a variety of 21 colours, all of which are individually painted and affixed with one of the many handle styles we offer to achieve a seamless finish – unlike many of our larger competitors who often only offer them in white straight from the factory.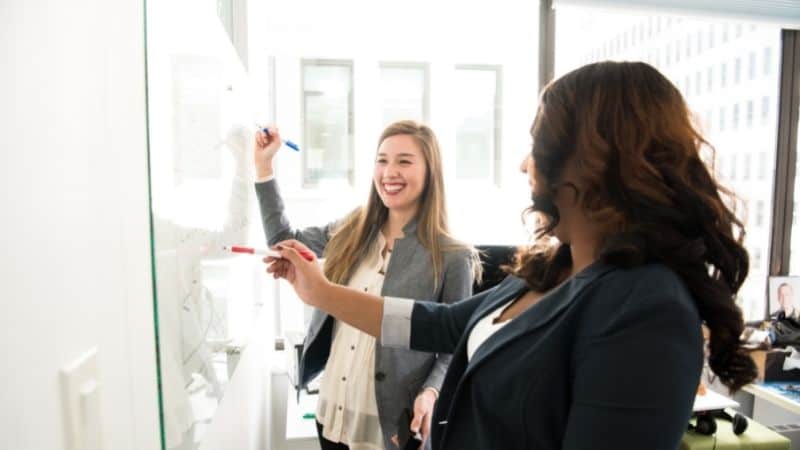 DEDICATED TEAM
We never expect our Blackpool customers to shoulder any of the stress involved with a kitchen refit, and that's why we offer an after-sales service that will continue to support you as your kitchen progresses. This allows us to keep you up to date with all developments until the project comes to an end – and making sure that you never feel as if you are being kept in the dark.
We believe that serving customers with the respect they deserve throughout a kitchen build is a lost art for many larger companies, and that's why working with Ramsbottom Kitchens in Blackpool will help you to achieve your dream kitchen with a personal touch.
High End Kitchen Brands For Fitted Kitchens In Blackpool
Over the last two decades, we have stayed up to date with the latest appliances, gadgets and trends, working with some of the world's most prestigious brands including Neff, Sheraton, Rangemaster, as well as Silestone and Dekton Worktops from Cosentino UK to provide our clients with a bespoke kitchen design in Blackpool they can be proud of.
Some of the more interesting gadgets available include the Quooker premium tap range – which provides not only boiling, but also filtered and sparkling water – and Neff Slide and Hide Vented Induction Hobs.
Professional Installation Of Bespoke Kitchens In Blackpool – Only £10 Deposit Required
No matter where you are – from Lytham St Annes to Poulton-le-Fylde, we will always offer the best customer service in the industry, with professional installations requiring only a £10 deposit for a kitchen up to a value of £15,000.
Our helpful, dedicated team will always take care of the hard work, helping you to avoid as much stress as possible during a time that is likely to require more than a little upheaval in your home life.
Regardless of the size of your kitchen in Blackpool, we will always ensure that it is personalised to your tastes – even if that means helping you build an extension on your house via a trusted third party builder to accommodate the design you have in mind.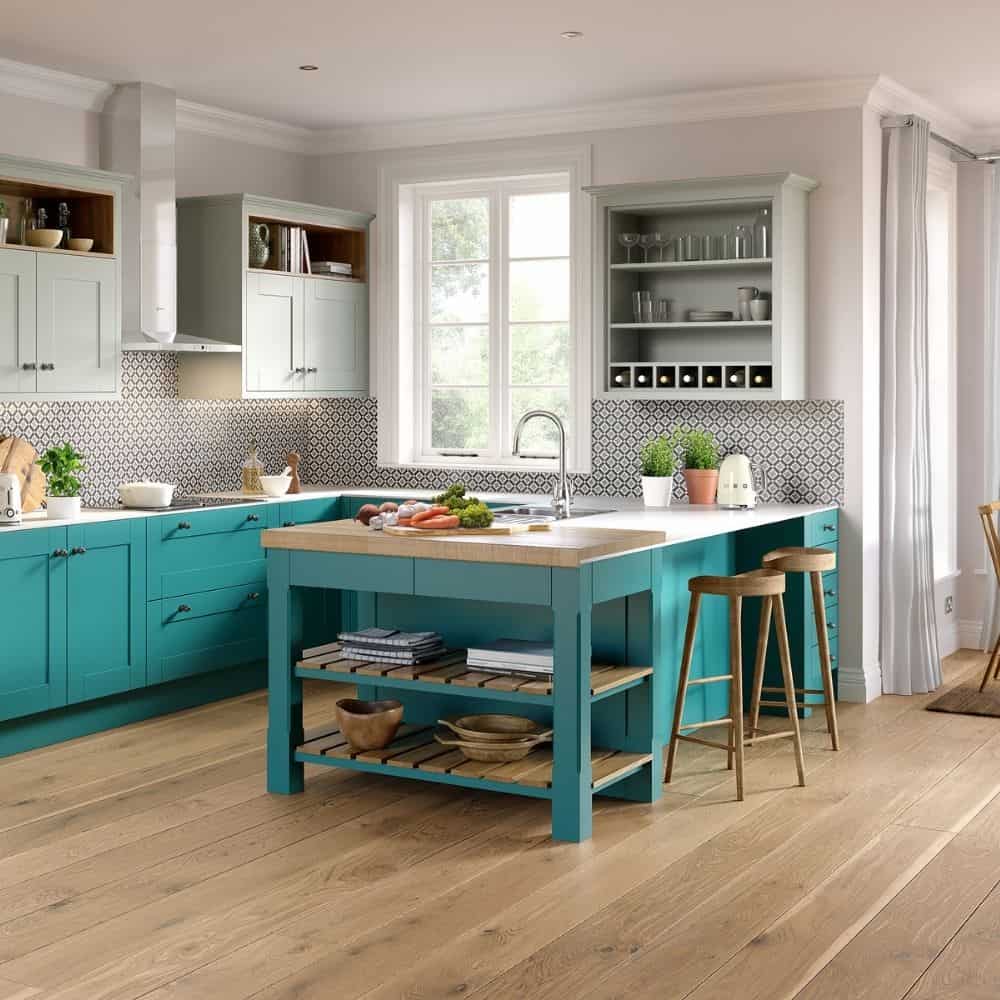 WHAT YOU CAN EXPECT FROM US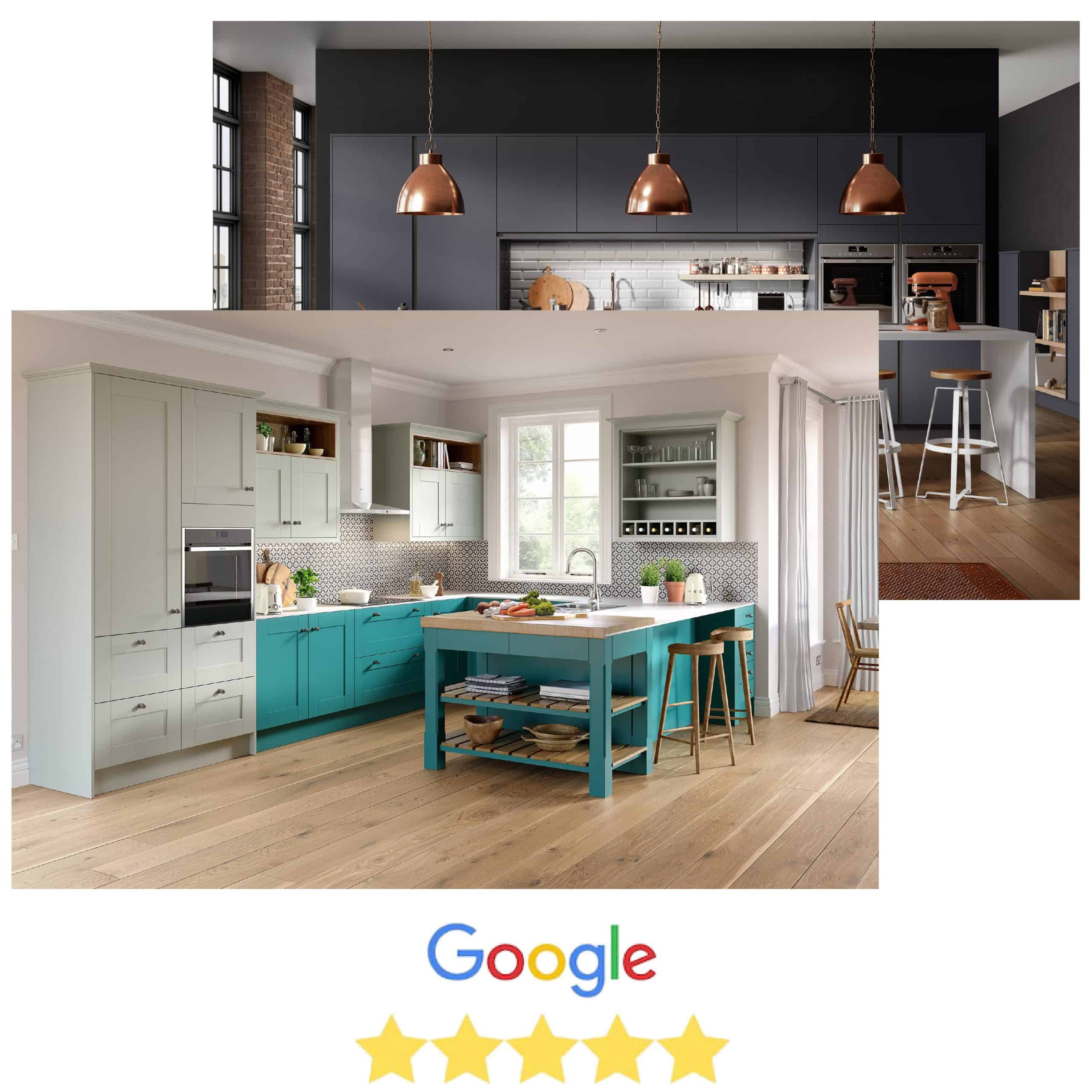 Our company believes that our excellent reputation starts with our award-winning showroom. However, even this would be nothing without the expertise and hard work of our professional team of kitchen designers, installers and advisors.
We ensure that all our kitchen installation teams dispatched in Bolton and the surrounding towns and suburbs, such as Horwich, Westhoughton, Bromley Cross, Heaton, Harwood, Edgerton and Edgeworth, are of the highest calibre and are able to work with the greatest levels of precision and proficiency.
We value every customer that walks through our door, so we always take the time to listen to what they want and need, allowing us to offer advice based on our know-how, and help them to realise their dream fitted kitchen in Bolton.
From the moment you step into our showroom, you'll be able to see a fantastic range of examples, helping you to choose between a modern kitchen, traditional kitchen, handleless kitchen or shaker kitchen. We promise a warm welcome and an inviting atmosphere and we don't believe in the 'hard sell' or pushy sales tactics, so if you have any questions or need any help at all, then just give us a nod.
Contact Us

For a no obligation chat!
Alternatively call us on 01706 826 557 or visit our showroom. Please note we can only supply individual kitchen items to existing customers.