HIGH QUALITY DESIGN & FIT OF
Fitted Kitchens In Urmston
Finding the best kitchen design in Oldham is at the forefront of the mind of anybody looking for a fitted kitchen in Oldham.  
We are a trusted kitchen design and installation company that have been installing for over 20 years.  We create kitchens that are beautiful, practical and reflect the personality of the owner. 
We can help with whatever style you are looking for – contemporary, traditional, shaker and more.  We can put in cutting edge technology into your kitchen if you wish, and implement your ideas to give you the kitchen that you always wanted. 
VIEW THE VIRTUAL SHOWROOM
Take a walk around our virtual showroom or why not visit us in person?
View our range to get ideas!
Expert Installers Of Fitted Kitchens In Urmston
If you have small or large project for your fitted kitchen in Urmston, we can help faciliate this. 
We design your kitchen with all your ideas included to suit your budget and then order the kitchen to be delivered before we fit.  We can eve help you build an extension using one of our trusted building contractors. We then move onto any necessary plastering, tiling and further finishing touches to make your kitchen in Urmston everything you had hoped for. 
We believe our installation service is one of the best you will find in the Manchester area for high quality materials and high quality finish. 
The proof is in the pudding – why not take a look at some of the kitchens we have installed in the past with many different designs, colours, shapes and more. We listen to all of our customers and deliver what they ask for.
Why Choose Ramsbottom Kitchens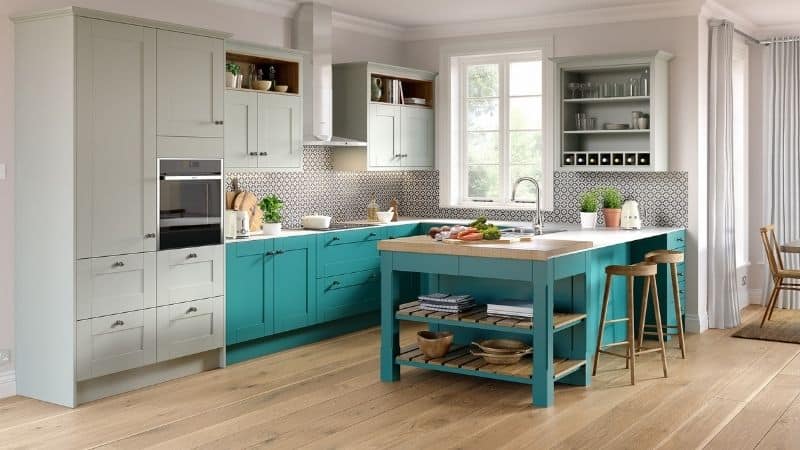 RIGID CABINETS
We only install true rigid cabinets, unlike many high street installers that use cheap cabinets to cut corners and make more profit.  We pride ourselves in high quality and will only install decent cabinets that will last the test of time. 
These true rigid cabines are combination of glue and dowel construction to keep them strong and sturdy.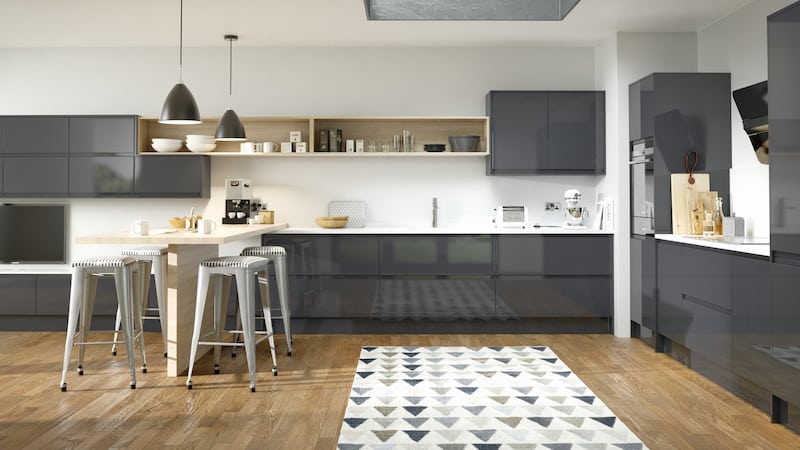 CABINET DOOR STYLES
We have 40 cabinet door styles to choose from and they are all available in 21 different colours. Every door is individually painted to ensure a high quality finish.  You can then choose from our wide range of door handles to complete the look.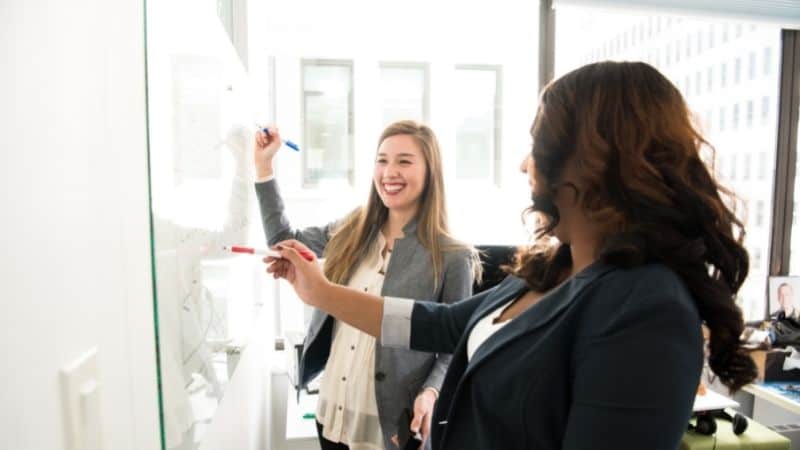 DEDICATED TEAM
Once you have decided to use us, our after sales team will guide you through the process and ensure that communication is top notch throughout the whole process.  We want you to be as satisfied as possible that your kitchen is exactly how you want it to be. 
Only Quality Brands For Fitted Kitchens In Urmston
We work with the best quality brands to provide you with the best appliances and latest technology available.  Our brand partnerships that have been forged over the last 20 years and we now work with NEFF appliances and Sheraton Kitchens who only provide the best quality products. We even offer Neff HomeConnect – which allows you to control your oven from your mobile phone.
We also work with Quooker taps that offer boiling, filtered or sparkling water to your kitchen. We also work with Silestone Worktops, and Dekton Worktops from Cosentino UK to give the best look for kitchens in Urmston.
Fitted Kitchen In Urmston – £10 Deposit Only!
Our design and quotation service is completely FREE.  We want you to be sure that we are the best providers for your fitted kitchen in Urmston. 
We don't do the hard sell, we want you to be sure that we are the right providers for your kitchen and that you are confident that you have made the right choice. 
We only ask for a small deposit of £10 (for projects up to the value of £15,000).  This will give you peace of mind that your money is safe and that the kitchen installation is going to take place.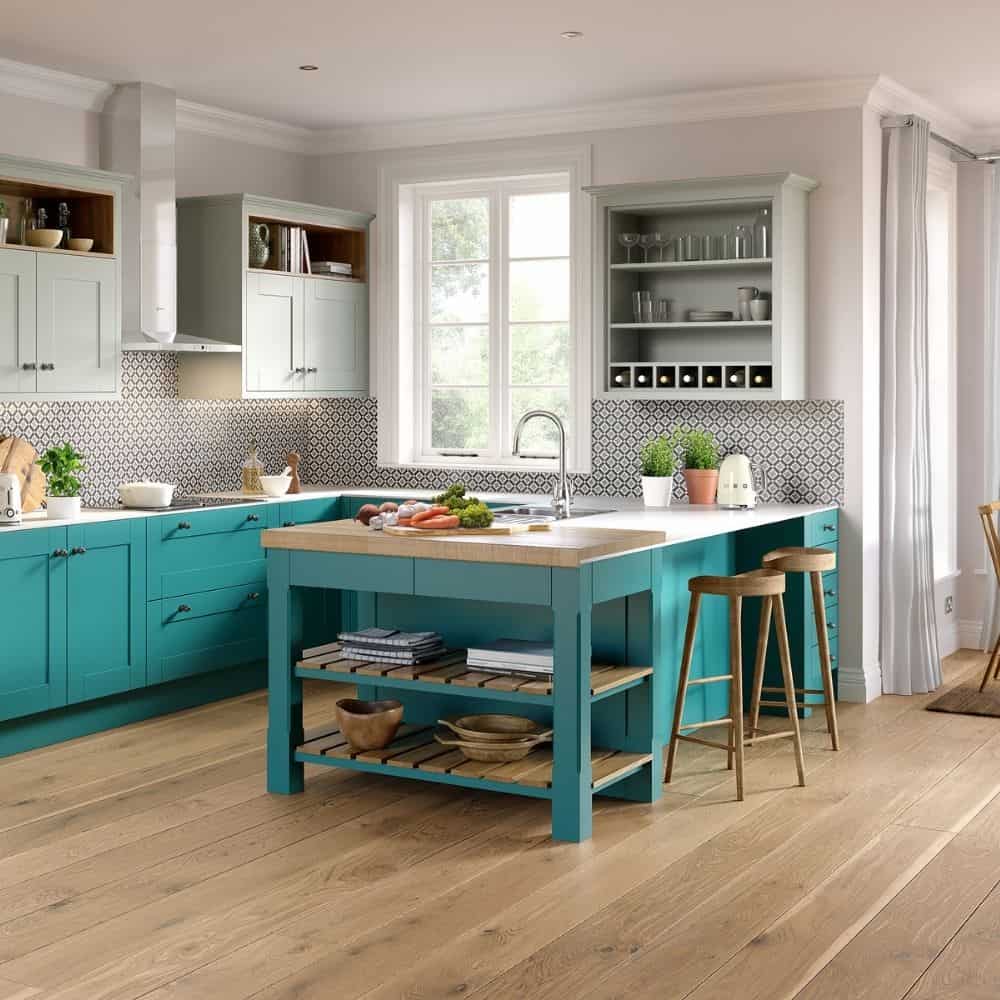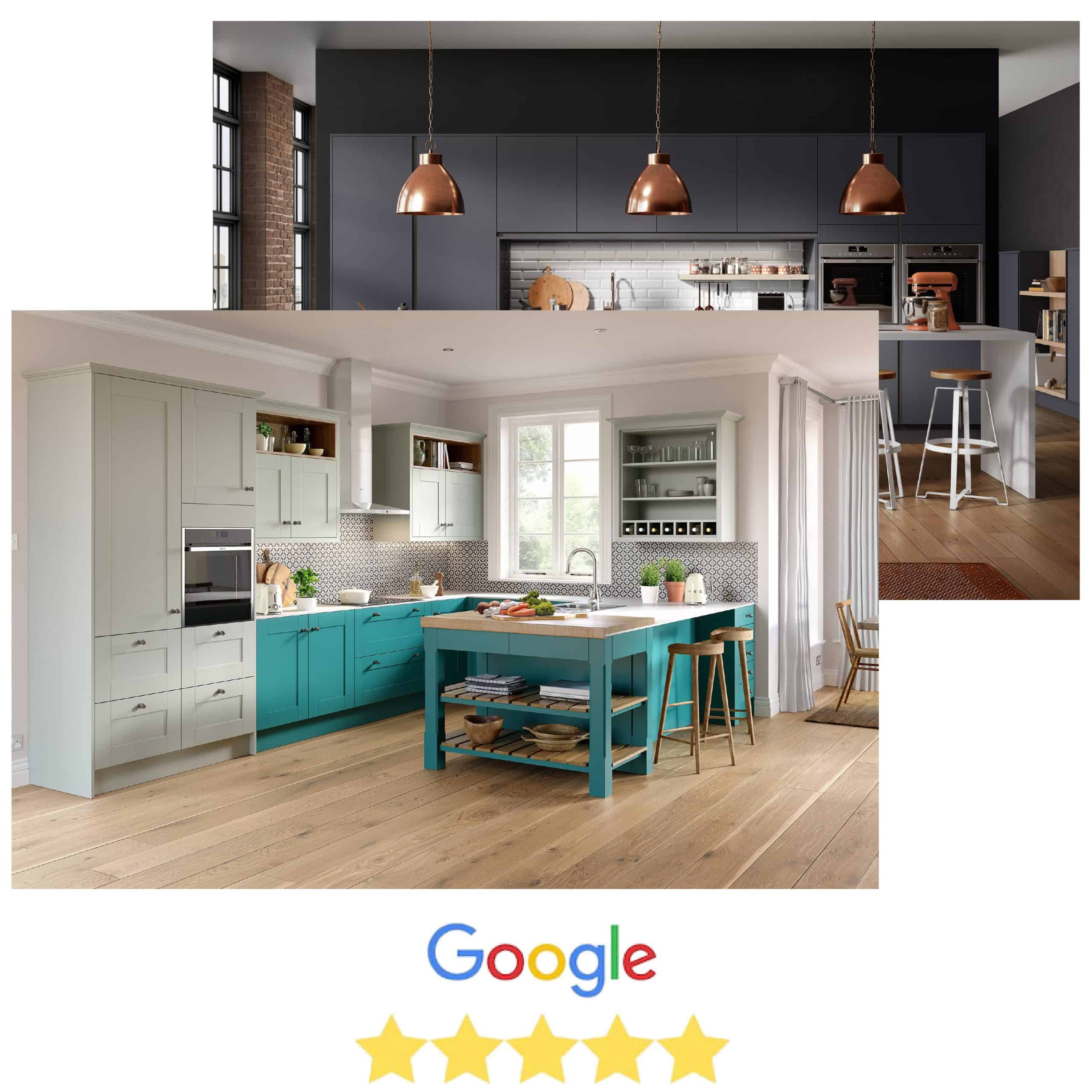 We have an award winning showroom however the professional team of kitchen designers, installers and advisors is the real backbone of our team that delivers the quality of work that we always strive for. 
Our installation team are of the highest calibre and are very precise and proficient in what they do.  This is what delivers the high quality kitchens that we provide. 
We value all of our customers, we listen to what you want and we will offer advice as and when it is needed to help you realise your dream for your fitted kitchen in Urmston. 
We design all types of kitchens from modern to traditional, you can trust us with your ideas. 
Contact Us

For a no obligation chat!
Alternatively call us on 01706 826 557 or visit our showroom. Please note we can only supply individual kitchen items to existing customers.