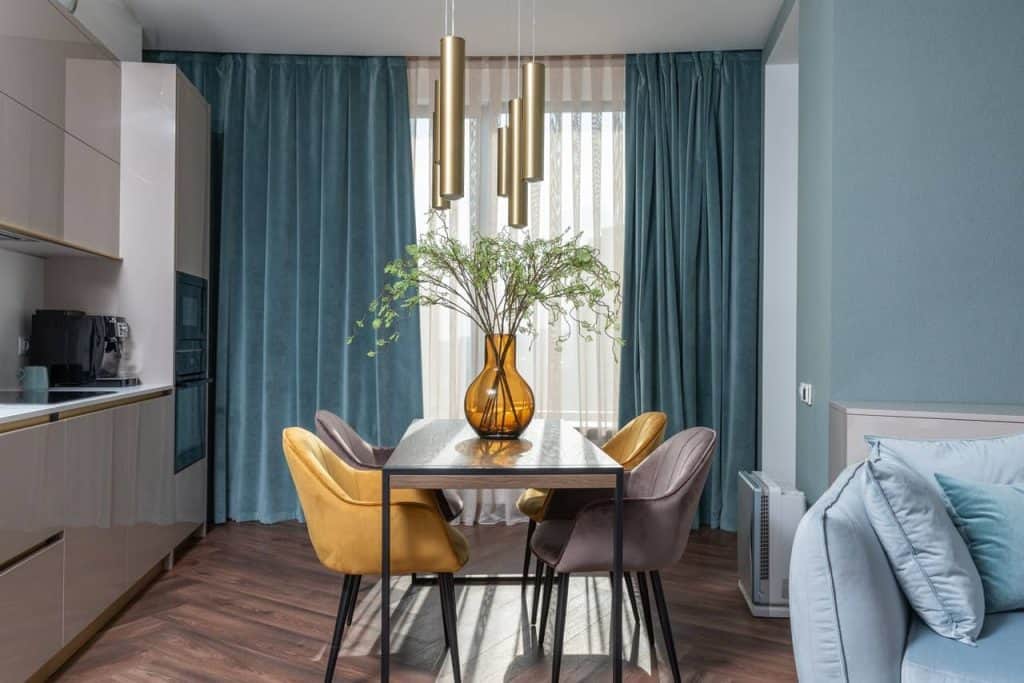 A coat of paint can brighten up any room within hours and make it feel like new.  As well as style considerations, there's practical benefits: a coat of paint also gives added durability to the hardest working room in your home – whether you're using it to cook, work, study or play. When it comes to kitchen painting ideas, there's a whole spectrum of shades available – and it's also a brilliant alternative if you're not looking to completely remodel (just yet).
How do colours impact the mood in your kitchen?
Search for kitchen painting ideas, and you might find they tend to be white and often minimalist in style. While there's nothing wrong with that (it's a classic look) – there is one great reason to try something new: colour can soothe and stimulate the senses, including appetite: a study in 2018 showed that people were more likely to eat from red, rather than black or white plates. This is because red stimulates the senses – it's a hue frequently seen on fast food logos alongside yellow, or  combined together to make an action-packed shade of juicy orange. Colour psychology – the mood-altering effect of certain hues – is a practice often used by art therapists, designers and marketers. If you've ever wondered why certain logos look the way they do (or why so many action film posters are blue and orange), that's colour psychology in action.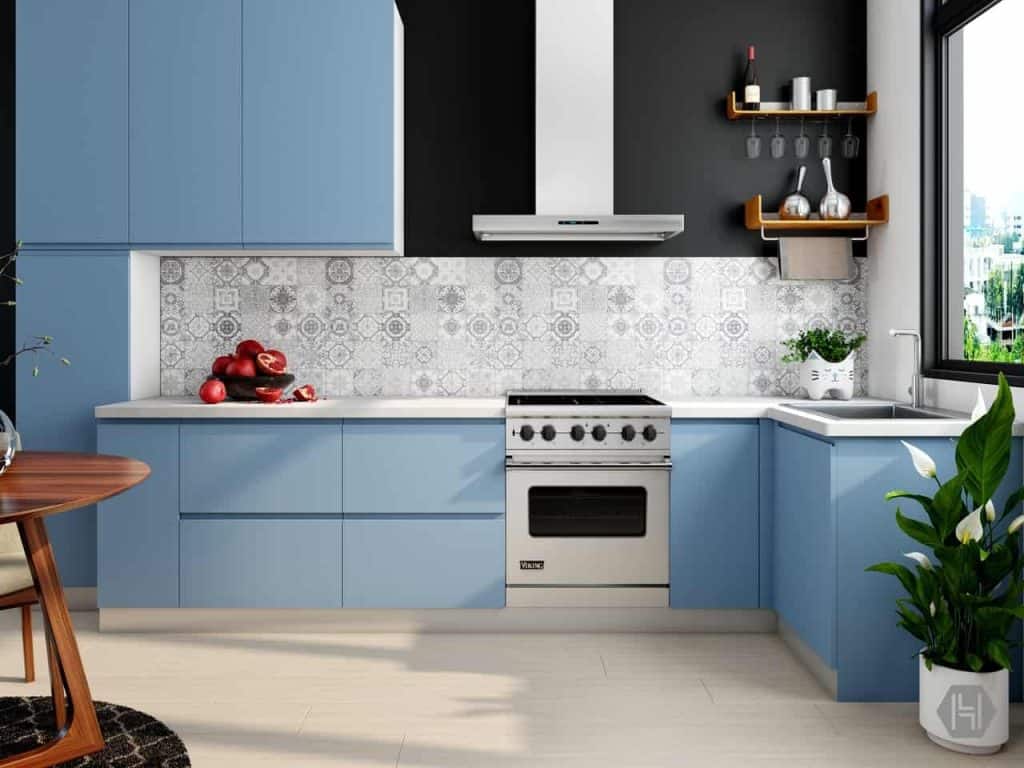 1.   Blue kitchen colours
Representing sea, sky and stability, it's no surprise that blue is a common favourite colour with many people (in fact Pantone's colour of the year 2020 was a calm, pensive shade called "Classic Blue"). Traditionally a colour reserved for bathrooms and bedrooms, calming, cool blue can also work brilliantly in the kitchen – creating a clean, crisp look, whether you opt for a contemporary feel or something a little more retro. Bolder shades of blue, like navy or petrol, can add drama and depth to your kitchen – but whatever shade you use, use it sparingly: too much blue in the home can feel somewhat intense and even a little cold, – so instead of going overboard, dive into blue as an accent colour on furniture or kitchen cabinets.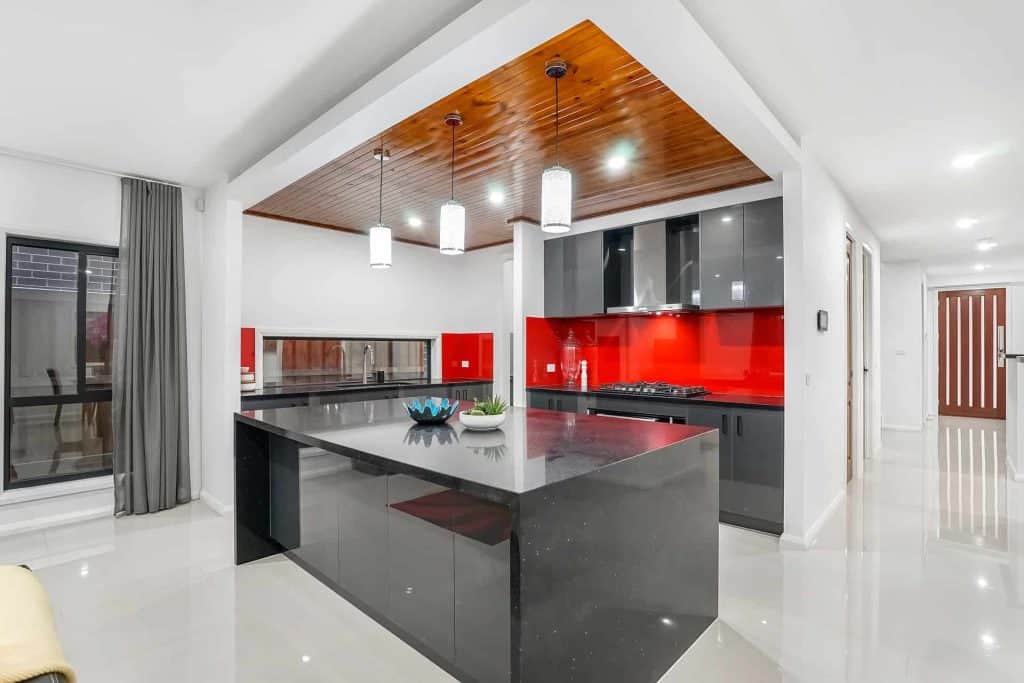 2.    Red kitchen colours
This is where things really heat up – literally and figuratively.  Red can be a way to add warmth and dynamism to your kitchen – but it's also another colour best used in small doses, as too much tends to be overpowering. Try punchy a shade of tomato for a pop of colour in small areas like splashbacks – or, if you prefer a softer approach, muted berry hues can look extra-sweet on cabinet doors and kitchen furniture. When using strong shades like red, keep in mind the amount of light in your kitchen as well as the size of the room: for small kitchen painting ideas it's best to keep things light and bright as darker shades such as burgundy can appear oppressive and make the room seem even smaller.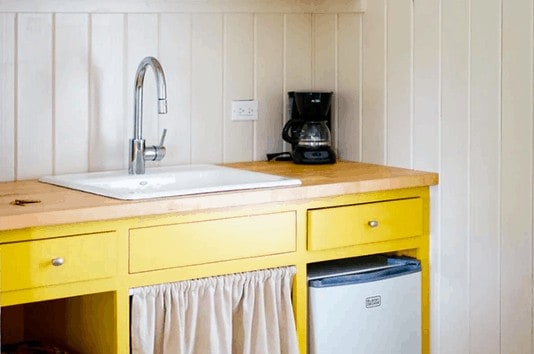 3.   Yellow Kitchen colours
Yellow is probably the quintessential shade for a kitchen: the colour of citrus fruits, golden baked goods and the cheeriest, sunniest colour there is (just think of the smiley face emojis).  Again, it can become too stimulating and even anxiety-provoking if overused (think of amber warnings or a "yellow card") – so again, go easy with that paintbrush. Yellow can either look bright and cheery or sophisticated depending on which variety you opt for. Zingy, vibrant shades of lemon look splendid on walls – while darker, honeyed shades of gold or mustard add a touch of warmth and sunshine to small areas as well as on tables and chairs  (it also goes surprisingly well with neutral colours, like slate).
4.   Selecting the perfect blend of colours
When deciding on a colour scheme for any scenario, artists and designers alike use colour theory – which you can also apply to your kitchen painting ideas. Colours come in three varieties: primary, secondary (two colours combined) and tertiary (three colours combined). Using a colour wheel as a guide shows how two or more colours can be combined to produce various effects, depending on where colours are in relation to each other.
To give you an idea of how this might look in your kitchen, here are a few examples: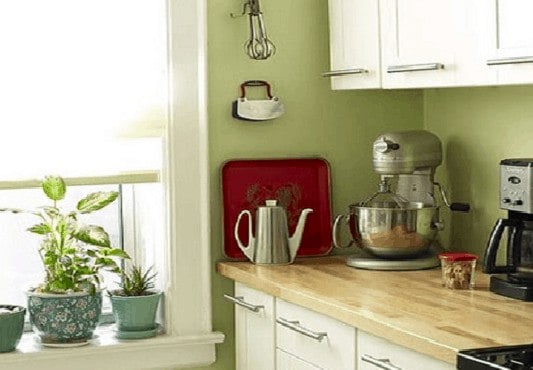 Starting with the easiest colour combination, we have a monochromatic scheme. As the name suggests, monochromatic colour schemes make use of a single hue in varying shades to create a harmonious look. Green is a colour commonly associated with growth, unity and nature – so if things tend to get a little hectic in your kitchen, try slowing the pace with this peaceful hue.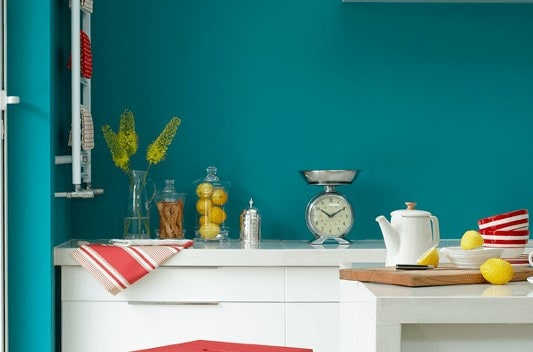 Next, we have a complementary scheme, which is where colours are chosen from opposite sides of the colour wheel, whether this is a pair of colours, triadic, a rectangle or split complementary – which is where three colours form a  "Y" shape with the base colour at the bottom and two adjacent colours at the top. Here, the kitchen paint colours used are red, teal and white, which combine to create a striking look.  Note the use of the "60-30-10"  rule – where 60% of the main colour (teal) is used to ground the look, while 30% of the colour (white) is used as a secondary hue.  The final 10% (red) is  used as an accent colour to make smaller items really pop.
Finally, if you're feeling adventurous, why not throw out the rulebook (or colour wheel, rather) and choose something totally unexpected? You might think a contrasting scheme (where the colours aren't necessarily relative to each other) would be something to avoid, but creativity isn't about playing it safe – so get out those swatches and have fun!
5.   Modern day colours for your kitchen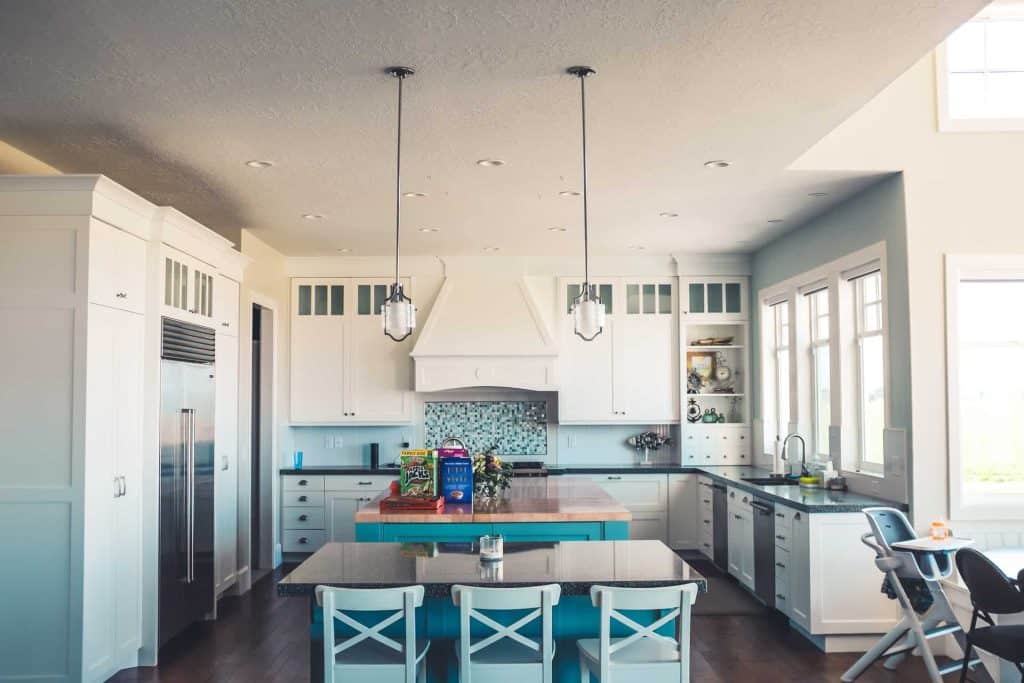 After a turbulent 2020, it's somewhat unsurprising that blissed-out blues are continuing to trend in shades ranging from soft pastels all the way through to navy – while green has also been making an appearence in juicy apple, fresh mint or more grounded, earthy olive tones. For those who flit between the two, using both can look fabulous – whether separately or combined into a stunning shade of teal (a shade of which –marrs green is also reportedly the world's favourite colour).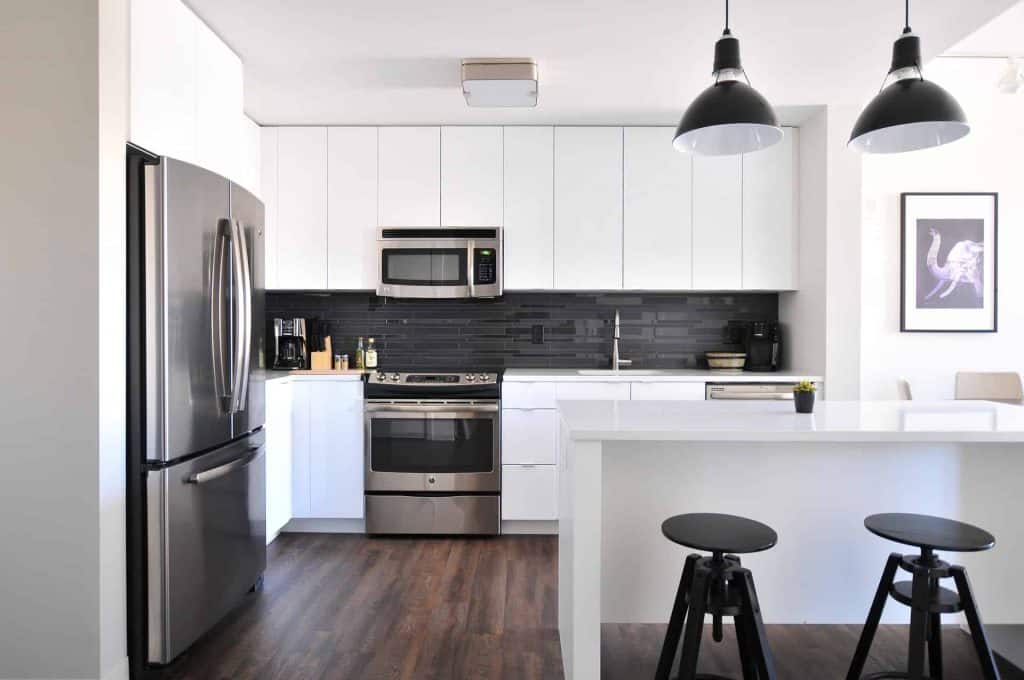 If you're looking for something contemporary yet  timeless –  monochromatic black-and-white schemes work especially well, while combinations of light neutrals such as white and dove-grey offer tiny kitchens a sense of space, airiness and light.
6.   Making your kitchen retro with the right paint
When we think of retro kitchens, one era might spring to mind: that of the 1950's kitchen – all duck-egg pastels, chrome appliances and bevelled edges. But it's not the only decade you can borrow from.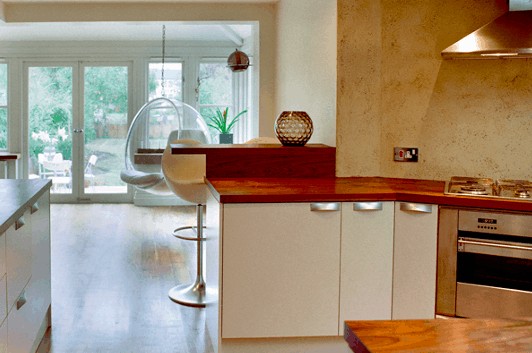 If you have wood panelling in your kitchen,  you could take it back to the swinging sixties with bold colours and clean, space-age lines – or even the seventies with shades of honey and mustard.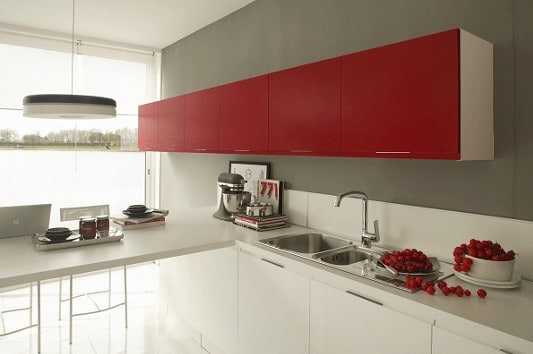 Tomato red, white and grey was a popular combination throughout the eighties and seems to be making a comeback – while one of the major nineties trends was the use of bold, contemporary colours on cabinet doors, particularly in a variety of rich jewel tones.
7.   Creating kitchen murals without completely changing your kitchen scheme
When considering different kitchen painting ideas walls act as a blank canvas for your creativity – transporting you to different eras (as we've just seen) or even different places. If (like many of us) you've been craving a change of scenery, why not recreate it in your kitchen? Traditionally kitchen murals  are handpainted – but you can also use graphic wallpaper to bring a taste of the outdoors into your home.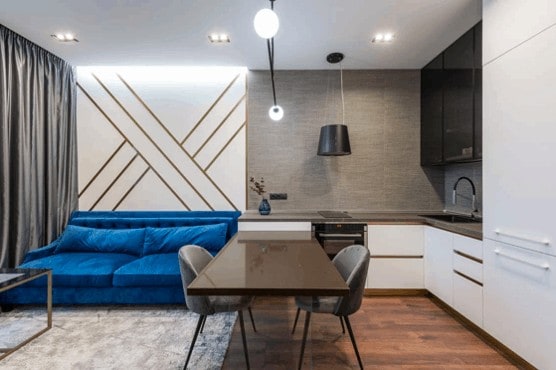 Alternatively, if you prefer something a little more abstract , why not try a clean and contemporary geometric pattern to create a dynamic modern look in your kitchen? Again you can use graphic wallpaper for this – or you can try using masking tape and paint to create your very own unique design. If you want to go totally paint-free, you can even use washi tape!
And there you have it: ten ways to add colour to your kitchen without necessarily having to paint the entire room. With a little colour theory to help you decide which shades to use,  and a little colour psychology to help you set the right mood for your kitchen, you're bound to come up with a look that expresses your personal style perfectly – whether it's bold and contemporary, clean and minimalist or rock n' roll retro.
For inspiration on how to add colour to your kitchen, Ramsbottom Kitchens have more ideas than you can shake a slotted spoon at – from functional units that keep everything organised – to worktops that look as good as they are durable.
Contact Us About Your New Kitchen!
If you are looking for a new fitted kitchen in Manchester then why not get in touch for a no obligation chat?