Finding a place for everything in your kitchen can be a mammoth task – especially if you're working with a minuscule space. Finding kitchen organisation ideas that actually work isn't always easy – what works for some kitchens might not work for others – leading to wasted time spent looking for items that could be better spent cooking, eating – or simply having fun.  Fortunately, we've got a host of clever kitchen storage ideas at the ready – so you'll never have to go hunting for that spatula again.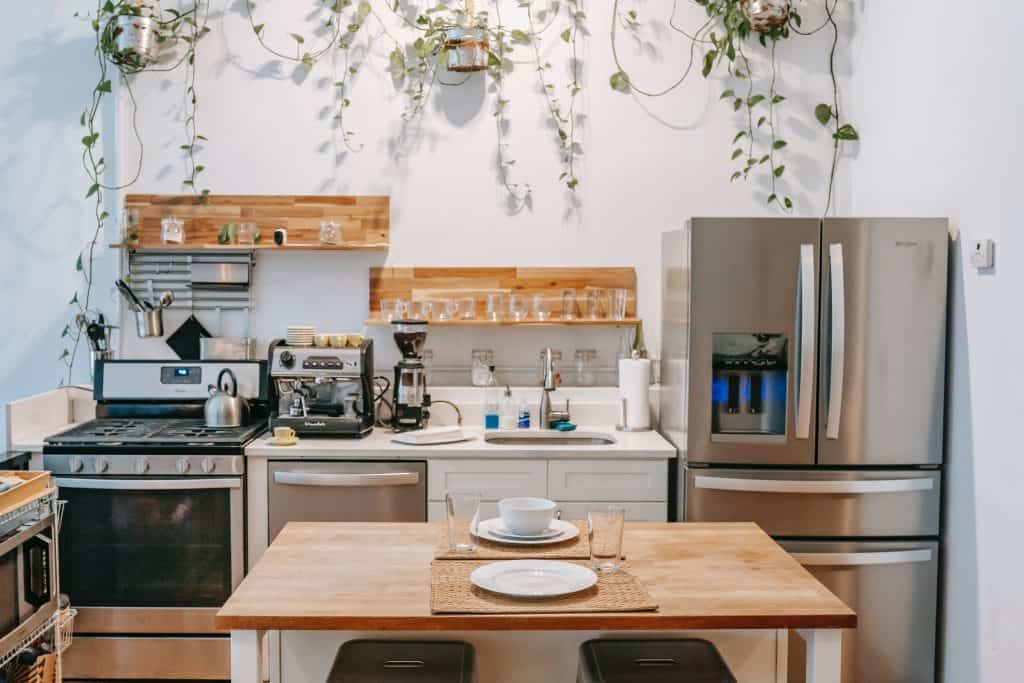 Assess The Situation
Even if you have a small kitchen, there's bound to be untapped storage areas you haven't thought of yet – such as the tops of cabinets, or even that odd little space down by the dryer. By rethinking those little nooks and crannies, you'll probably find yourself with more space than you thought possible.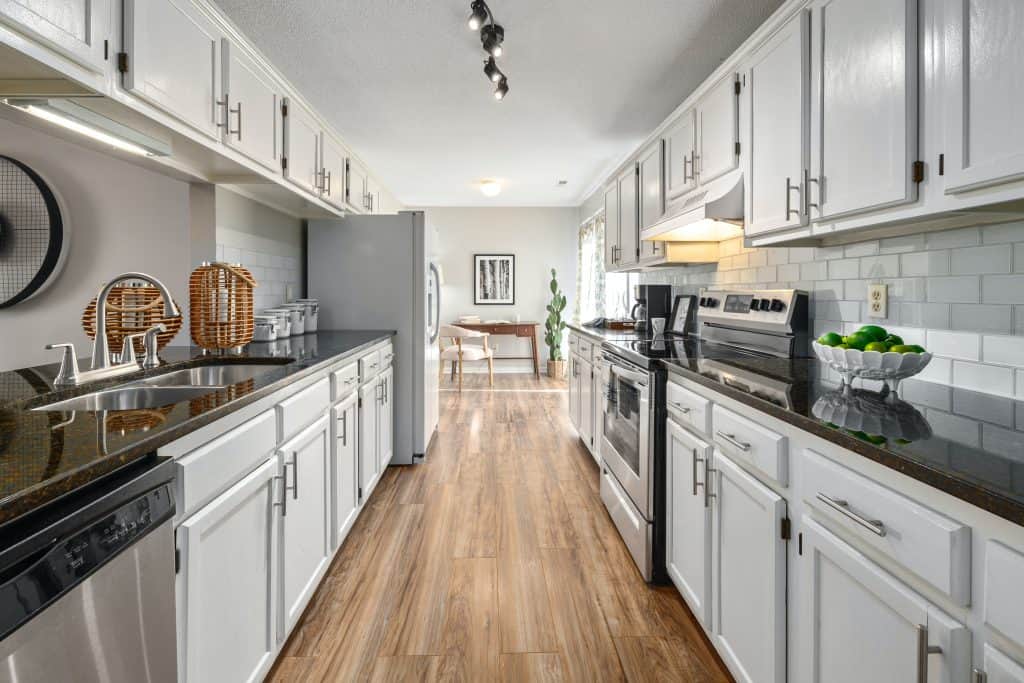 Up High, Down Low
In small spaces, it's always best to think vertically: clever shelving solutions can help – while additional cabinets, baskets or boxes placed on top of existing cupboards can help provide additional room without having simply throwing things up there (which can quickly ruin the overall aesthetic of the space). Keep the top of the room free for less-commonly used items – (and invest in a sturdy and stable step stool or ladder so that you can reach things -and reserve lower unit space for "easy access" items such as kid's toys or pet food.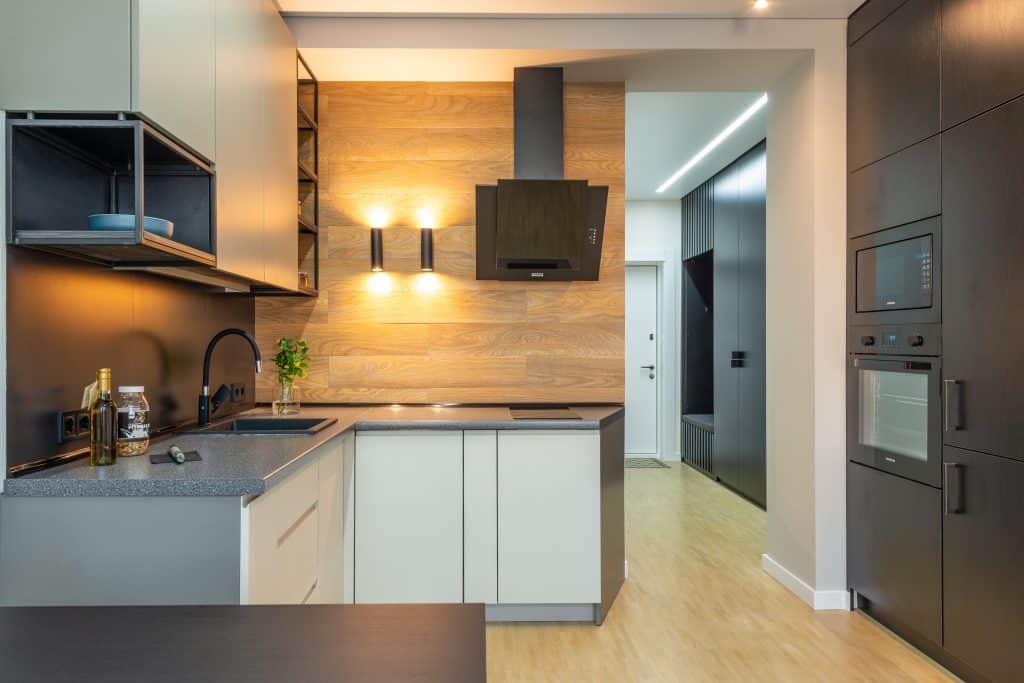 What Lies Beneath
Adding shelves underneath wall-mounted cabinet units can help create a little extra storage room for smaller items such as  favourite mugs and even decorative pieces – or – if you're using it for more functional (but less attractive) items, adding a pull-down door to your unit can help keep things out of sight until the moment you need them.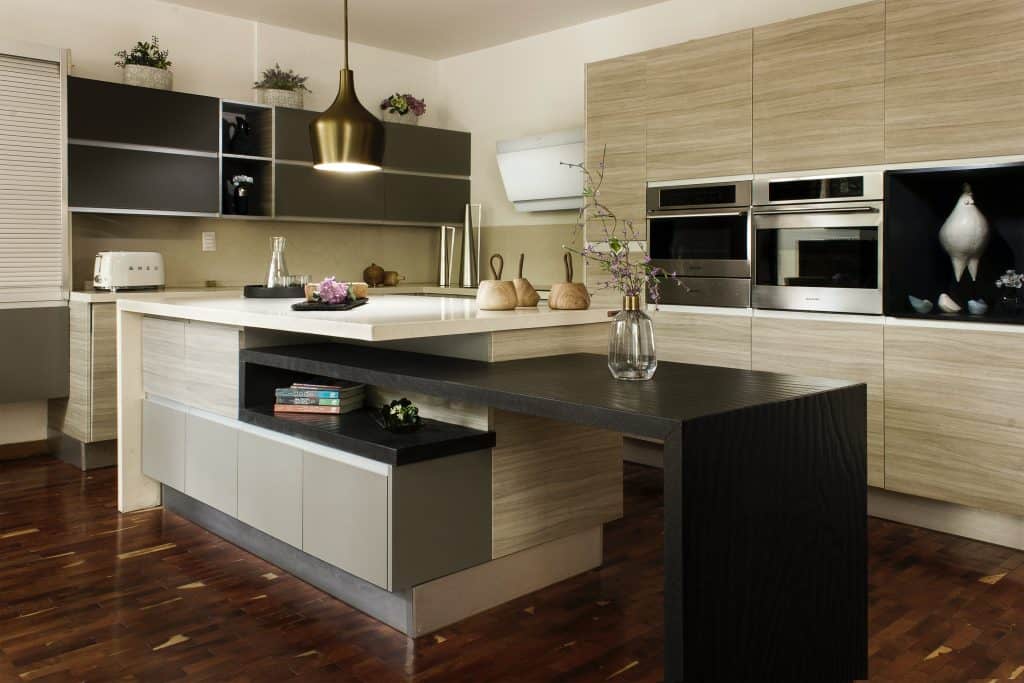 Double Up
While you're maximising your space, why not maximise the storage potential of your kitchen fittings and furniture, too? Dual purpose features, such as a lidded bench or a kitchen island that doubles up as storage space are an especially clever way to make the most of the room in your kitchen while keeping your counter space clean and tidy.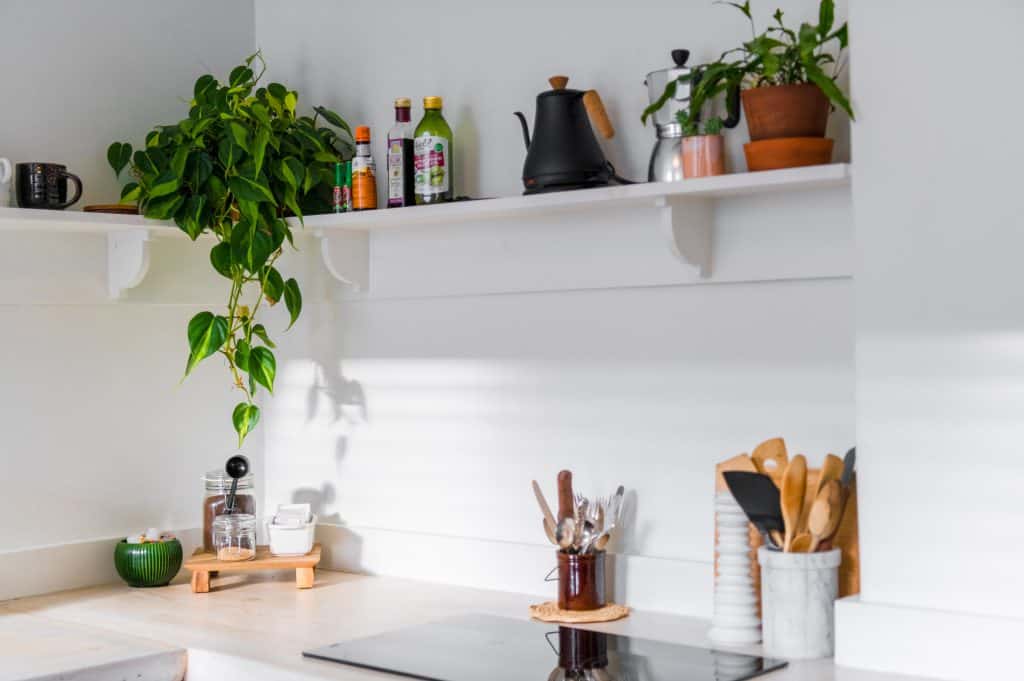 Find Your Niche
Make use of every available square inch of space with a corner shelf. Clever corner units can even be placed in rows, helping to make the most of un-used wall space. L-shaped corner shelves are a popular choice – while triangular units have a little more depth to them, allowing you to store a little more. When installing shelves, keep weight restrictions in mind to avoid overloading or causing damage to your walls.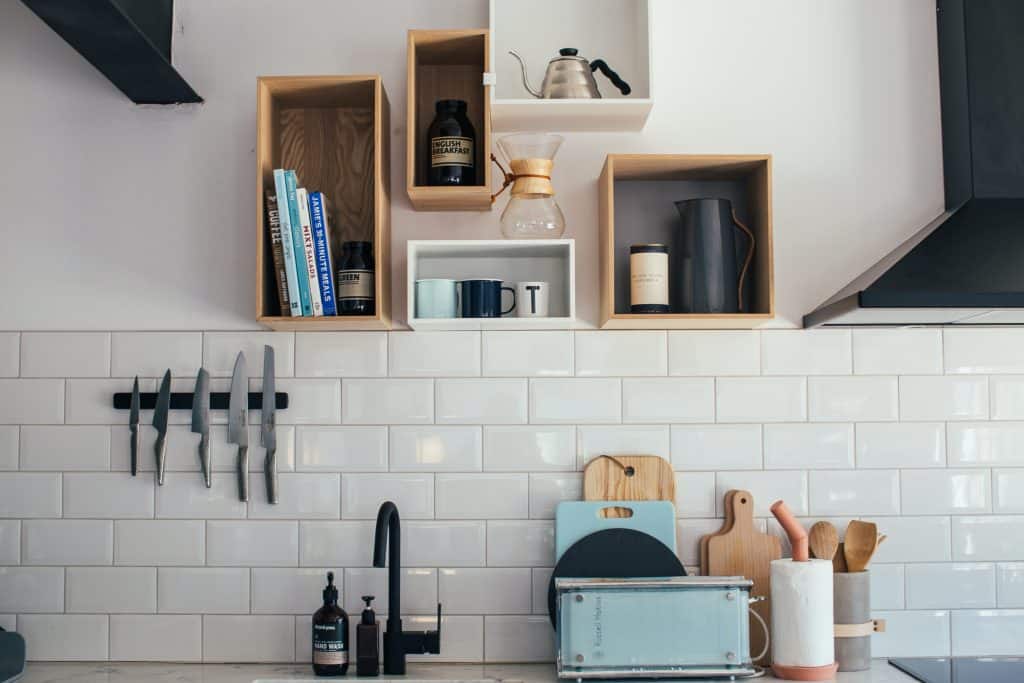 Float An Idea
A little trick we learned from famous organiser and tidy-upper Marie Kondo is to store things vertically – including your chopping boards – an idea that doesn't necessarily turn the concept storage on it's head – just on it's side. That way, your chopping boards will stay dry, mildew free – and within easy reach. The same applies to cookery books, baking sheets – and any other flat items that tend to be left in an inconvenient pile. These floating shelving units are perfect for storing awkward items whichever way you want.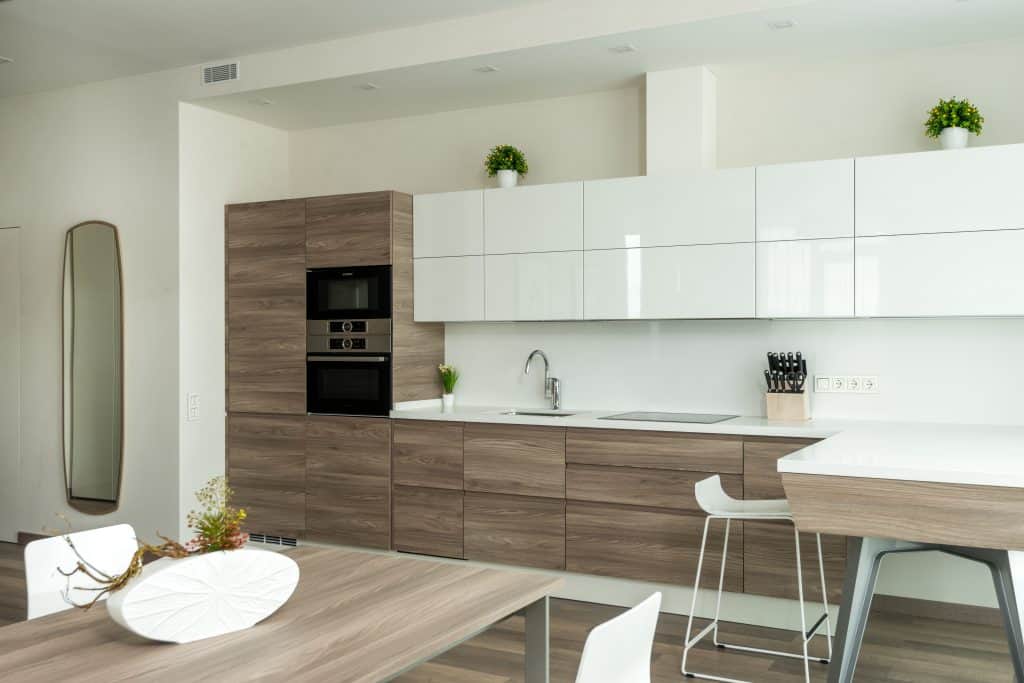 Build It In
One of the best ways to maximise your storage space while streamlining the look of the kitchen is to fit the design of the space around your appliances. You can either do this by matching it to the rest of the decor (such as a camouflaged fridge door), or you can also use built-in appliances such as cookers, microwaves and coffee-makers – which all help to keep your space looking cool, calm and collected – just like you will be in your newly clutter free space.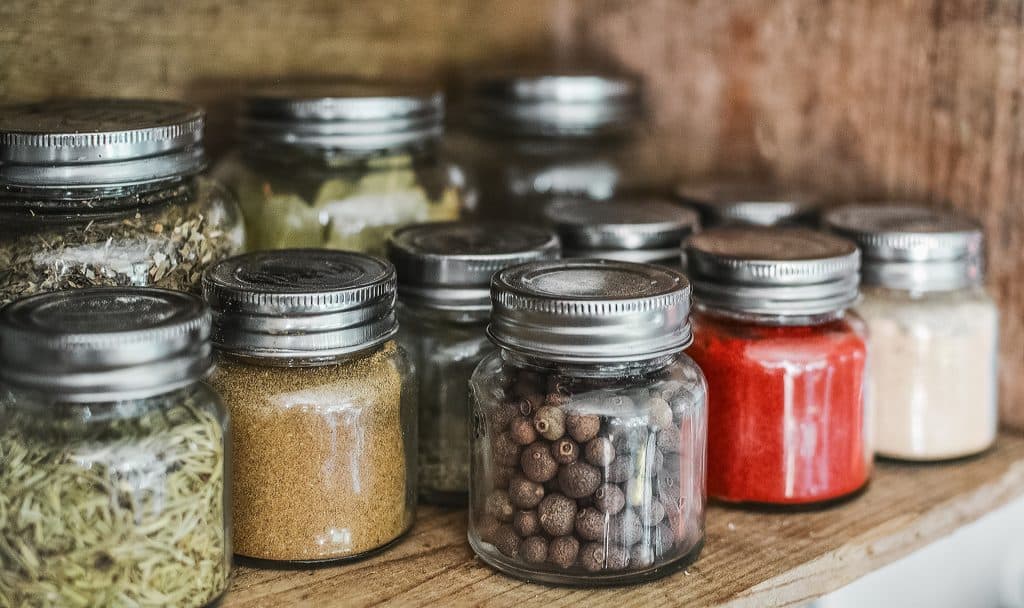 Clearly Simple
Another popular Kondo tip is to dispense products that often come packaged inside bright, text-heavy packaging into pretty bottles or glass jars so you can see exactly what you're using (bonus points for labelling them too!). You can buy these – although a cheaper (and more eco-friendly) option is to repurpose glass food containers once they're empty. Et voila: clear access to spices, condiments and herbs – minus the visual noise.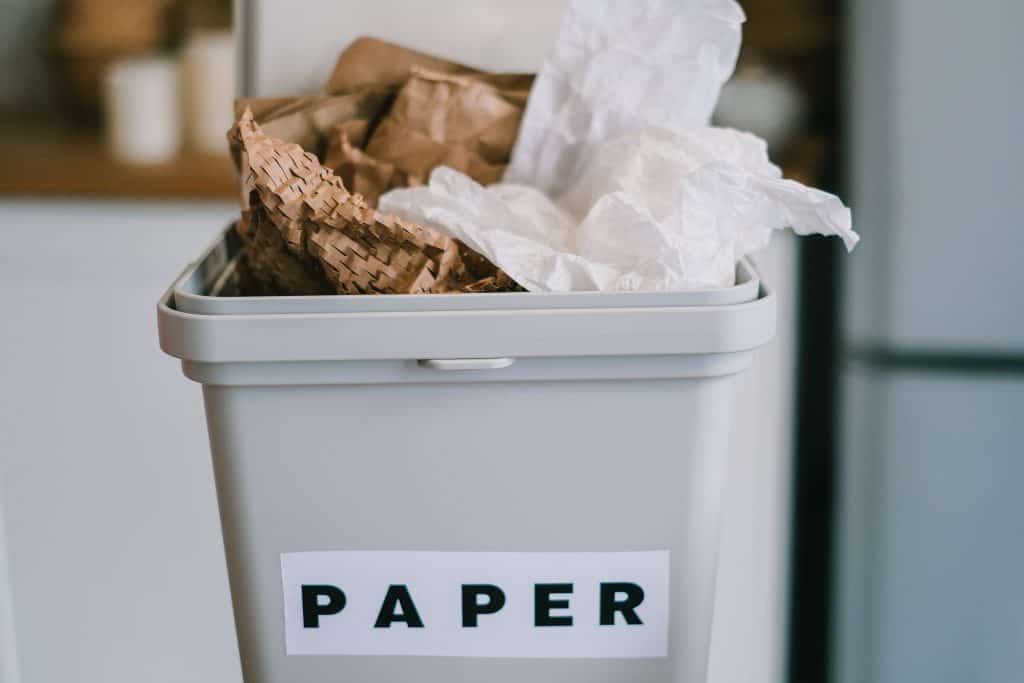 Waste Not
For glass, plastic (or anything else you want to dispose of), recycling is the most obvious storage solution. To avoid muddling up your rubbish, separate it into clearly labelled containers that make bin day a doddle – without making a mess of your kitchen. For streamlined style, match the materials of your bins to the rest of your kitchen – or stow them away out of sight inside clever cabinets.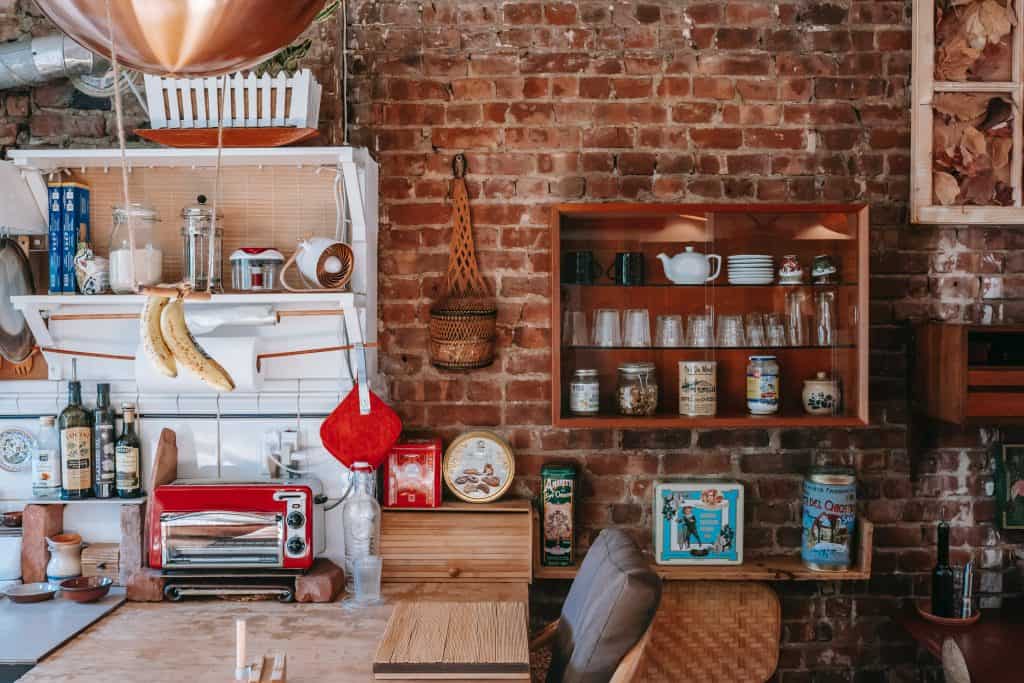 Show Off
While most storage advice suggests keeping things out of sight, sometimes it's nice to show off a little – so if you have treasured glassware or pretty crockery, why hide it away until guests arrive? By creating the space you need to hide less attractive items, you'll have extra room to give your favourite things pride of place on the available open shelves.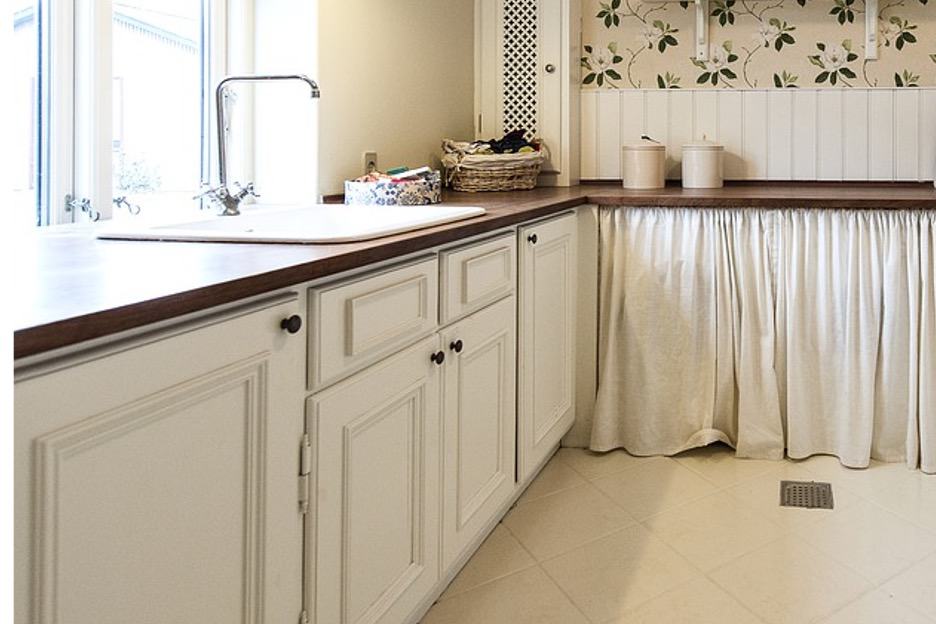 Now You See Me…
But where to put those appliances and utensils you don't want to see? Easy: behind the scenes! Clever design features like sliding panels that merge seamlessly with the design of your kitchen – or even pretty rustic cover-ups such as a fabric curtain or "skirt" allow you to keep things within easy reach whenever you need them without them having to be constantly on display. So don't worry about that unsightly toaster or kettle: leave it waiting in the wings.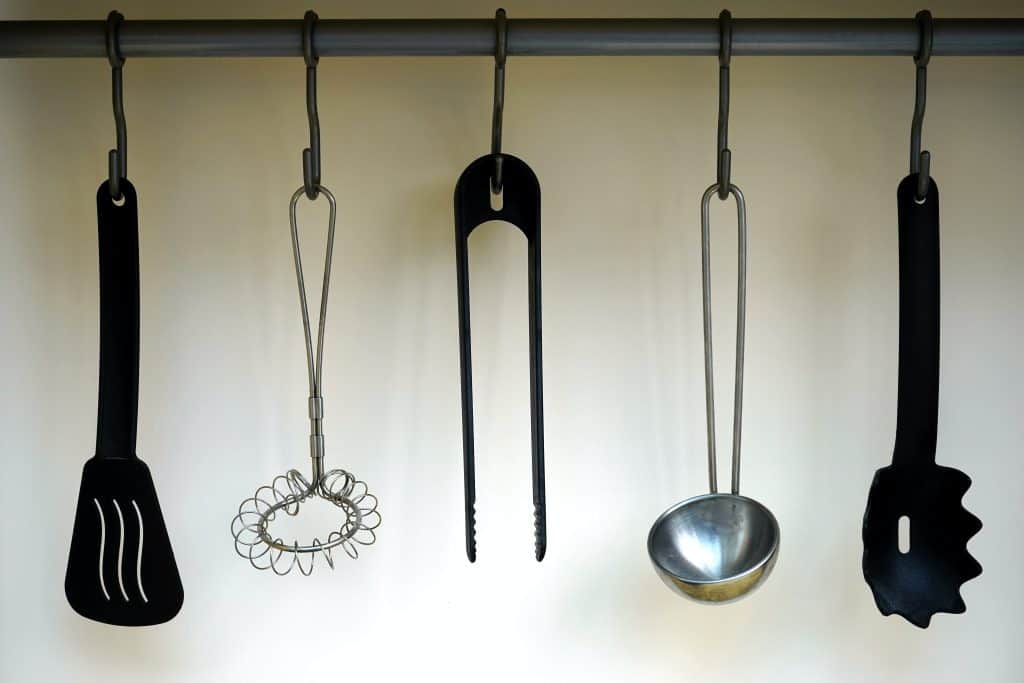 Off The Hook
Of all the many clever kitchen storage ideas there are, sometimes the simplest solutions are the best.  While cramming spatulas, whisks and other large utensils into a large container or jug might seem like the logical solution, there is a better way: all you need is a mounted bar and a set of S-hooks as a handy place to store larger kitchen utensils such as ladles, chopping boards, or even pots and pans.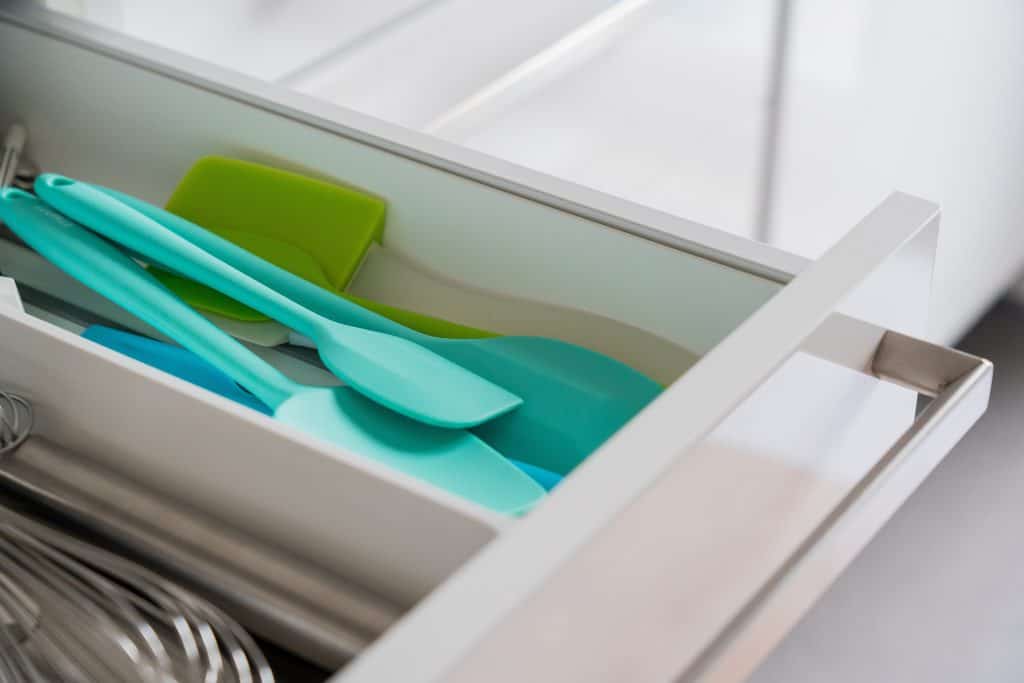 Divide And Conquer
Dividers help prevent the frustration of rummaging through your kitchen drawers to find what you need – and they don't have to be limited to cutlery either: shallower drawers are ideal for this, though larger, deeper drawers can also be used to store things like pan lids and crockery –  plus, you can even get adjustable drawer dividers to everything in order.
For more clever kitchen storage ideas, why not visit one of our showrooms, where our team can advise on everything from  bespoke kitchens Oldham to how to design a handleless kitchen Manchester – and much more.