Having an undersized kitchen isn't the end of the world – and it's a good job considering the size of many kitchens in house across the UK. But while this may seem like a disadvantage, great designers have – out of necessity – worked to come up with the best and most functional ideas for kitchens without sacrificing workspace or making them feel cramped.
In this blog, we've put together some of our favourite small kitchen ideas to help inspire you for your next kitchen refit.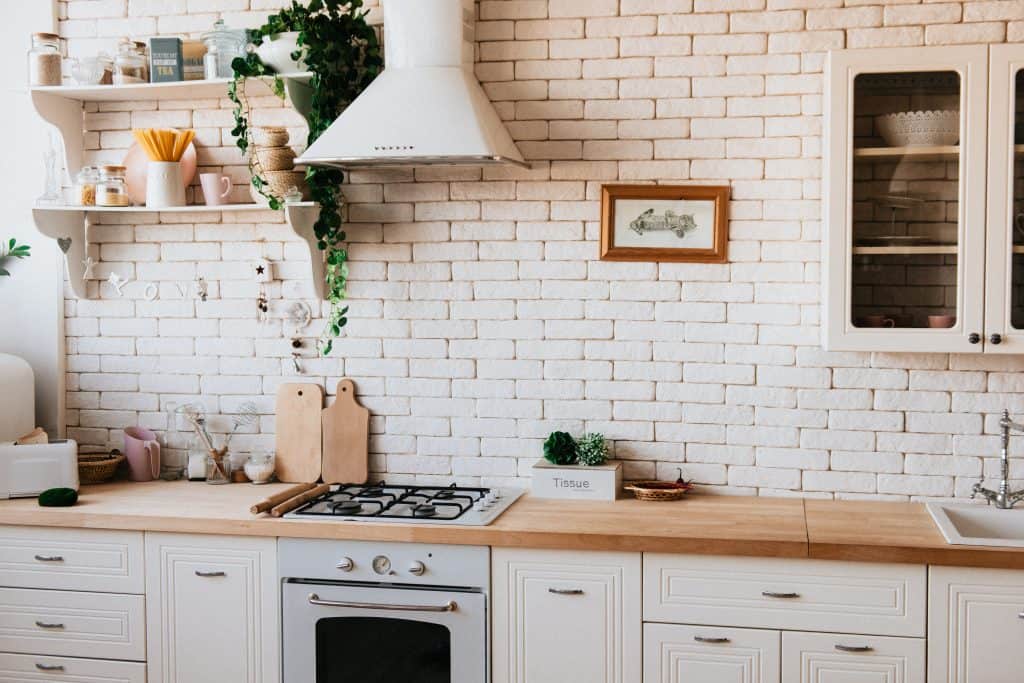 1. Keep your colours basic
If a kitchen is lacking in space, using too many colours can be a little overpowering. By using different tones of similar colours on multiple surfaces, you create the illusion of space to the human eye. This can also include painting the kitchen units the same colour as the walls – helping them to blend in and provide a spacious, airy feel.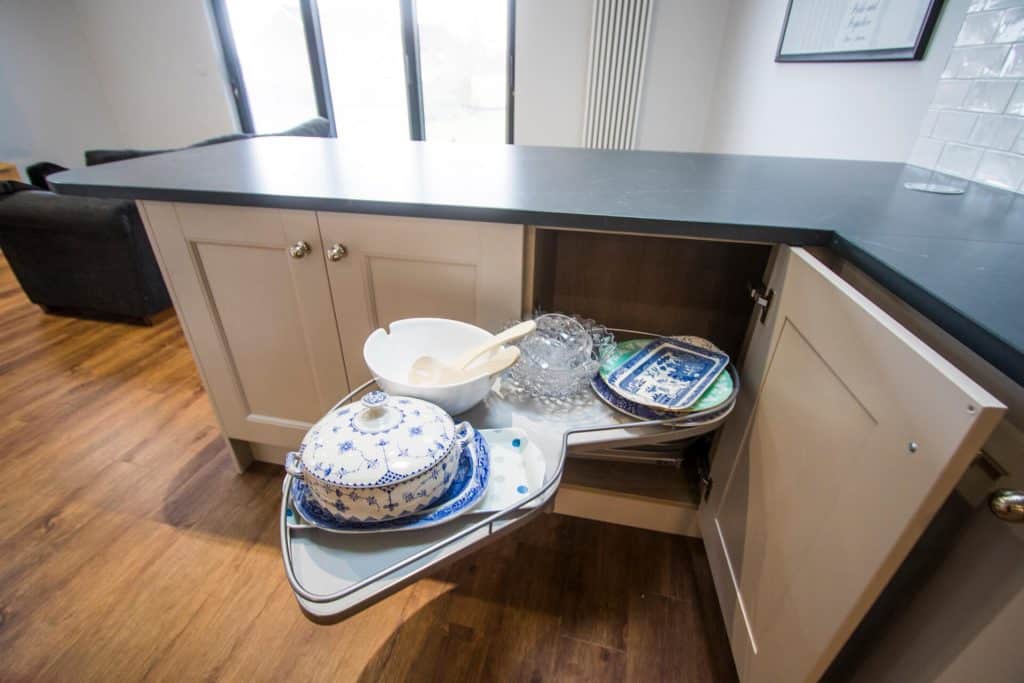 2. Use your corners
In many kitchens, corner units are woefully underused. There are many fantastic designs that allow you to use every square inch of a corner cupboard without awkward access issues. These can involve pull-out drawers, folding out units and more.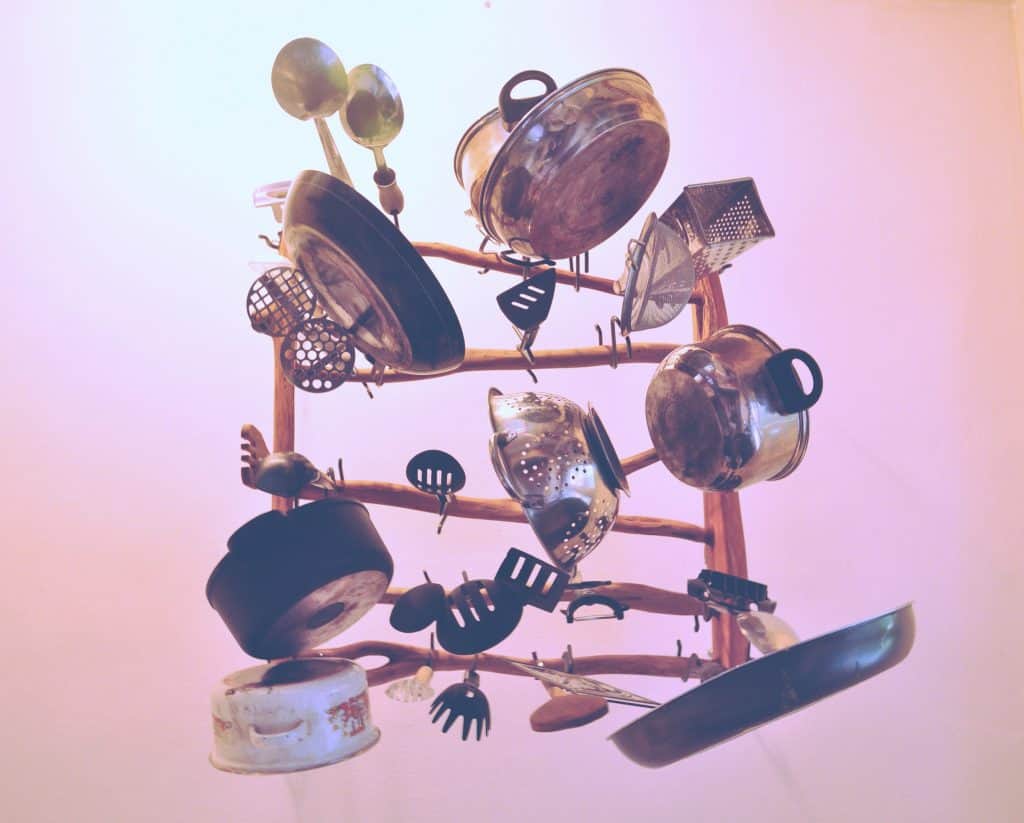 3. Get rid of single-task appliances and utensils
In an age where kitchen gadgets are everywhere, it's easy to get carried away and buy appliances that are built for a single task. However, when space comes at a premium, it may be worth asking yourself whether or not you needed an avocado slicer when you could accomplish the same result with a decent knife? And did you really need that quesadilla maker when you have a frying pan already available? Multi-taskers are always the way to go.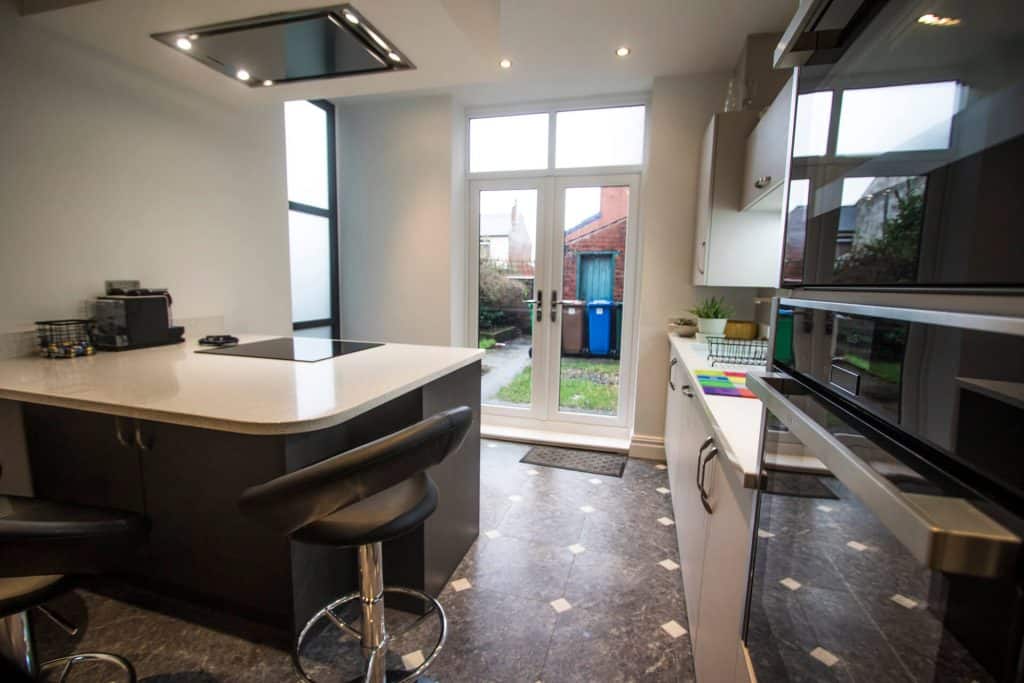 4. Be bold with your flooring
A great small kitchen idea to make it seem larger is by being bold with the colour and pattern of your flooring. Whether it's tiled, or polished concrete, the human eye will get easily distracted by the contrast between your floor and units.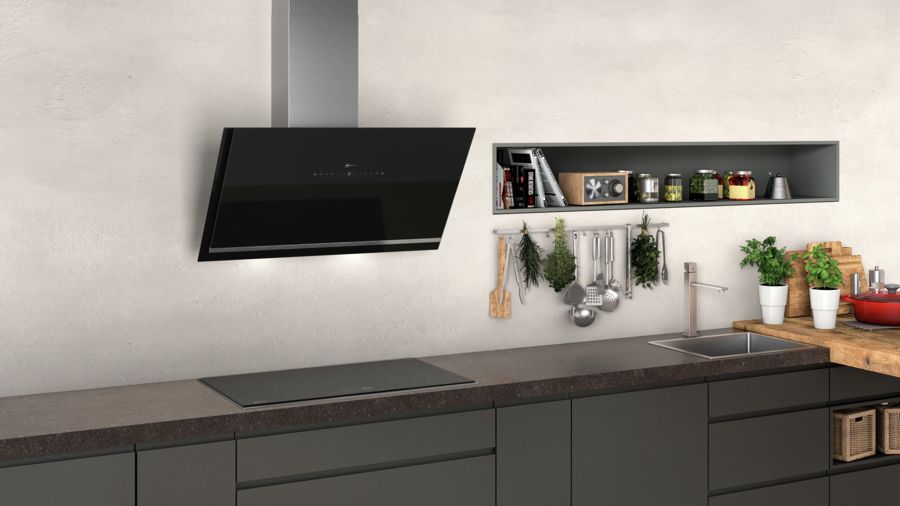 5. Go slimline
Due to the sizes of kitchens in the UK, there are many purpose built units, worktops, basins and appliances that are slimline, taking up less space in your kitchen without affecting productivity.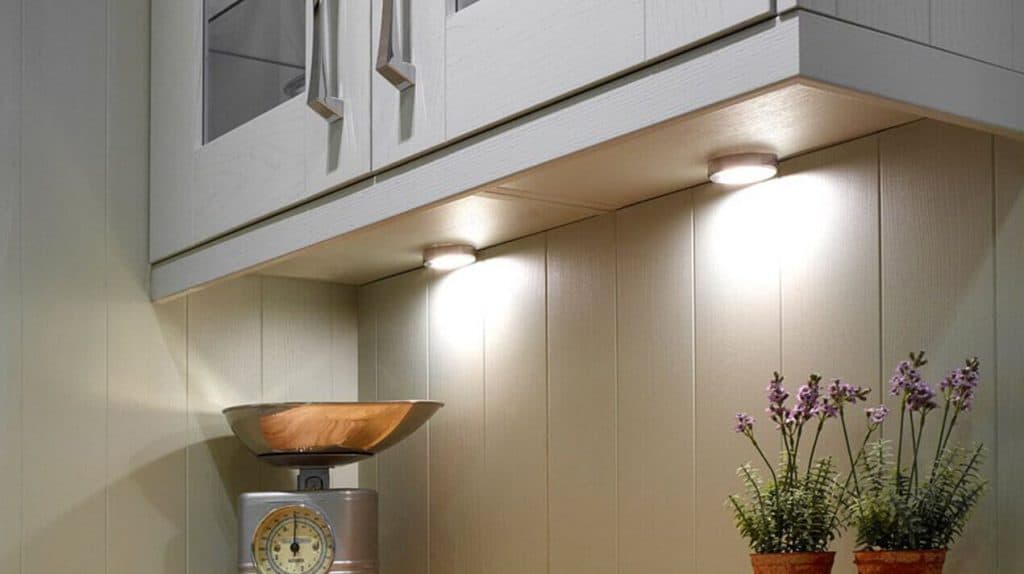 6. Get your lighting right
Lighting can make all the difference in a small kitchen by illuminating separate areas using a combination of direct and indirect lighting. This allows you enjoy a well-lit preparation space without having to deal with a headache inducing single incandescent bulb above your head.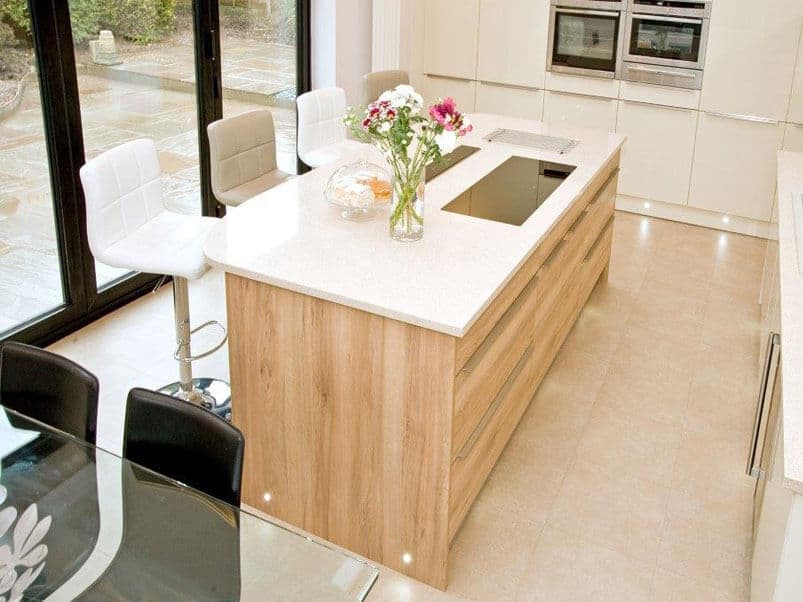 7. Add additional surfaces wherever possible
Depending on the available space, adding a slimline kitchen island for additional preparation space can be an absolute blessing when you're preparing multiple meals. A decent kitchen island will – depending on the chosen design – also offer more storage space, allowing you to keep you surfaces clean and tidy.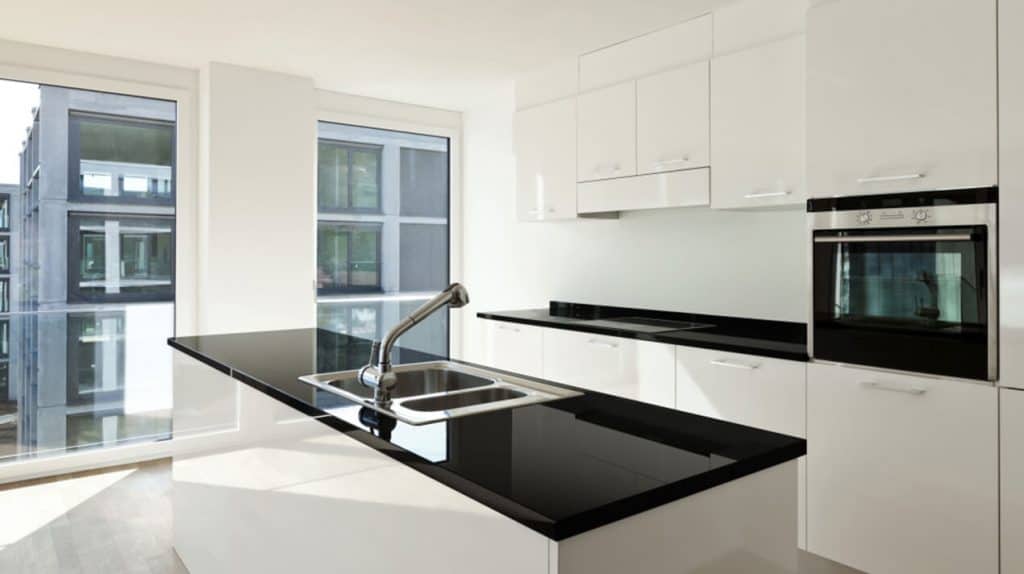 8. Remove clutter
While you may have a number of pots and pans you wish to add, there will most likely be a number of items that you usually have in your kitchen that if you were honest with yourself, you could do without. By keeping windowsills and worktops free from clutter, you'd be surprised how much larger your kitchen seems.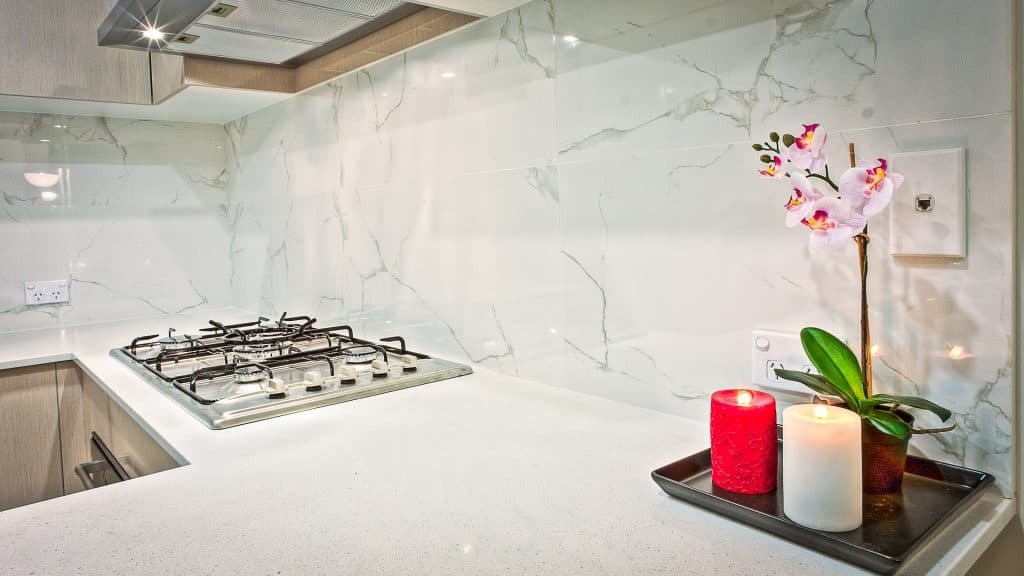 9. Use glass splash-backs
A common small kitchen idea is to use a glass splash-back behind your worktops. The reflective surface will help to reflect light and create a spacious feeling.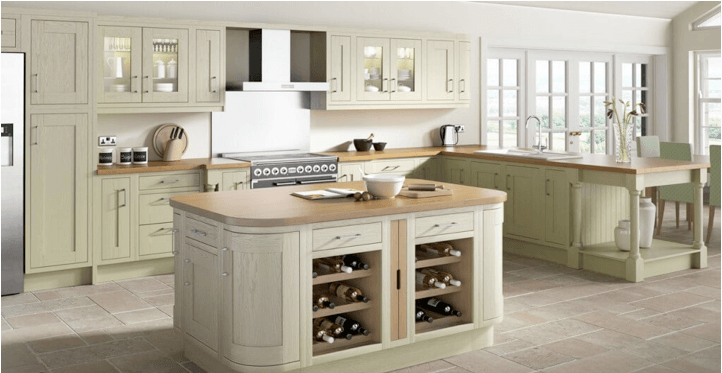 10. Conceal everything where possible
Whilst it's not always easy in a smaller kitchen, there are many fascinating ways that you hide unused appliances and utensils while they are not in use while still making sure they are close to hand when you need them.
Those are our top tips for small kitchen design!
Are you considering remodelling your kitchen? With a free design and only a £10 deposit for any project, Ramsbottom Kitchens have been designing and building stunning kitchens for 30 years across the Northwest.  We supply fitted kitchens in Manchester, Bolton, Blackpool, Preston and many more. Why not visit our 15,000ft Showroom in Bury and talk to our friendly staff for more ideas?