Kitchen islands have been in use as far back as the 1800s in Victorian Britain. Back in those days, land was cheap, homes were larger and so many middle-class people found themselves with plenty of unused floor space in their kitchens which could be better used as a preparation area.
In many cases, these islands were simply an additional table dragged in from another room, whereas today's islands are designed with a lot more practical and aesthetic ideals in mind.
In this blog, we're going to look at some of the best kitchen island ideas to brightening up your kitchen and helping you be productive.
Double your storage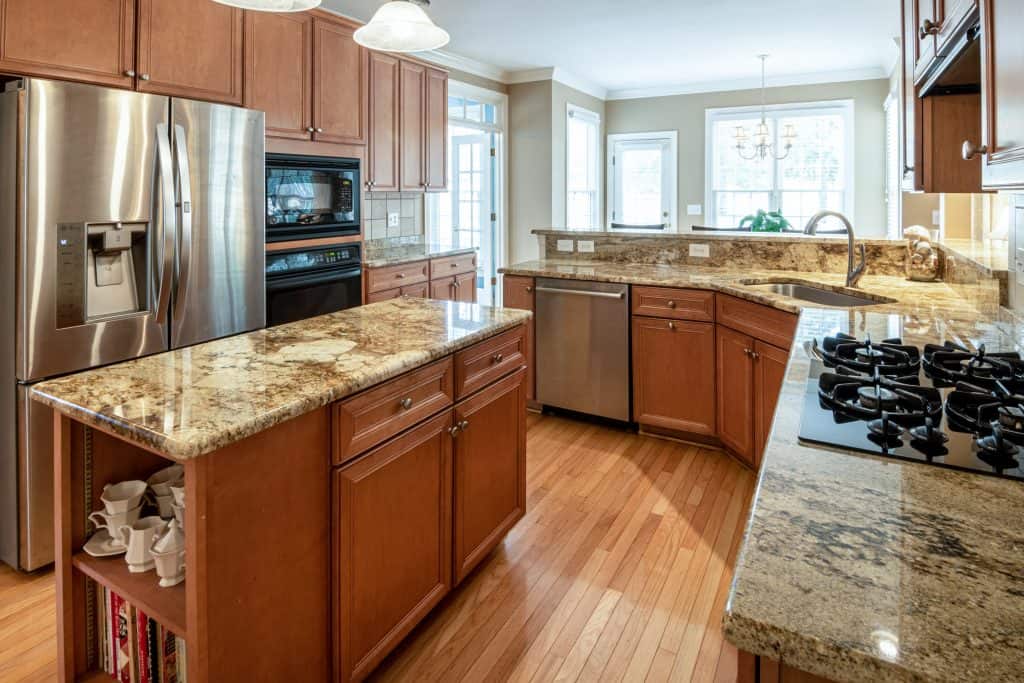 A kitchen island is an excellent way to add further storage options by way of shelving, cupboards and drawers. A well-designed island can almost double your kitchen's storage space, and make sure that your most-used pans and utensils are on had whenever you need them. Many kitchen island designers can even incorporate fold-out tables and chairs into the island itself, making even better use of your floor space.
Divide and conquer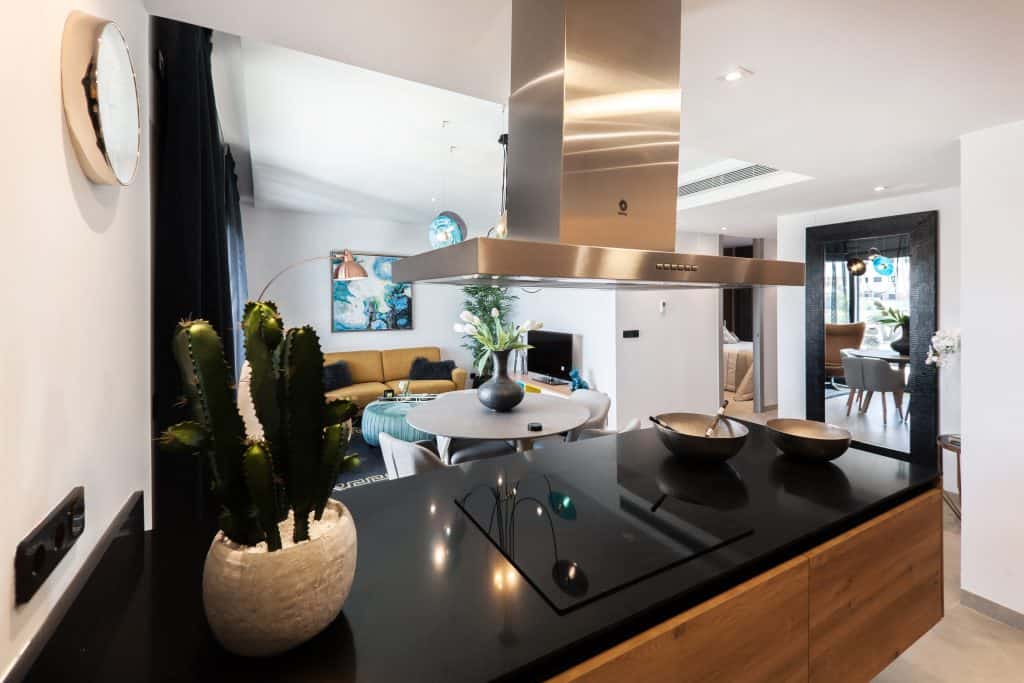 If you study the shifts in design preference for living areas in homes in the modern era – especially apartments – you'll notice that open-plan living has become extremely popular. The ability to work in the kitchen whilst remaining in the living room adds a much more social vibe to the space, and prevents you needing to pause a movie to prep your evening meal. Using a kitchen island to divide the room up in this way is an excellent way to get more out of your home.
Be smart and go rustic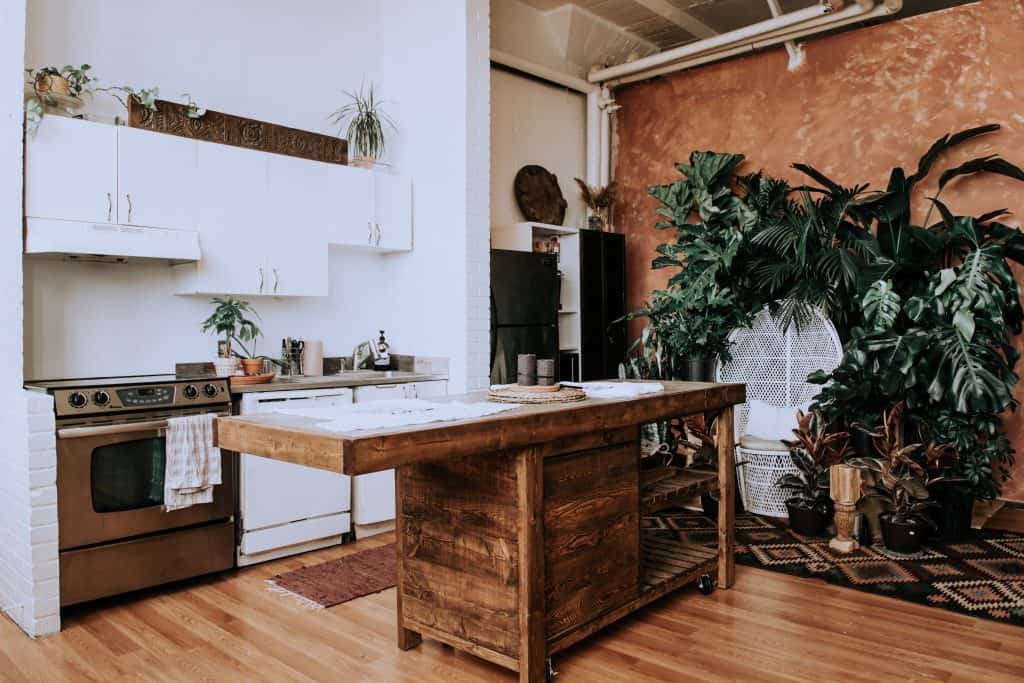 The kitchen world is dominated by designs featuring metal, glass, brass and marble in various combinations to create a stunning range of looks. These options, however, can often end up being more than a little expensive, so it's often worth investigating alternatives. Similar to the historic designs used by the Victorians, you can use antique furniture – as is, or re-purposed – as a kitchen island for minimal cost. These units can be re-finished and restored into a beautiful piece of furnishing, and works well as a juxtaposition alongside more contemporary designs.
Make it your centre piece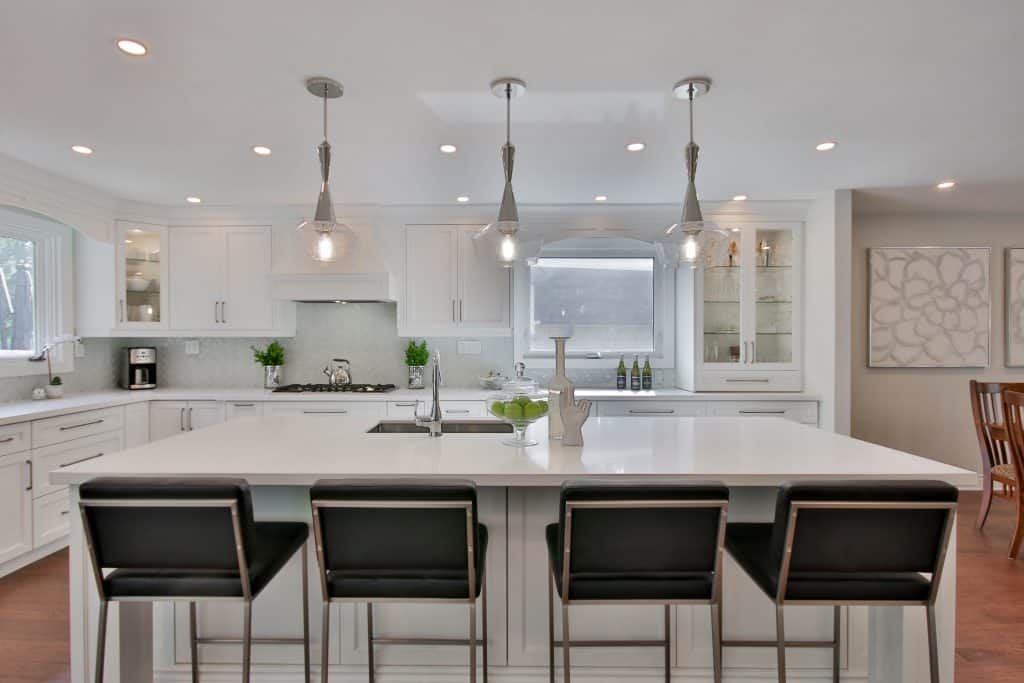 While kitchen islands are fantastic for creating additional preparation space, they can also serve as the centrepiece of the room with the correct positioning and lighting. With many islands, a common choice is to use low-hanging spotlights above, shining down to illuminate the surface and complement your other indirect lighting. This can also be a great idea for those who enjoy entertaining, as this allows you to use the kitchen island as a serving table for guests.
Bring it into the future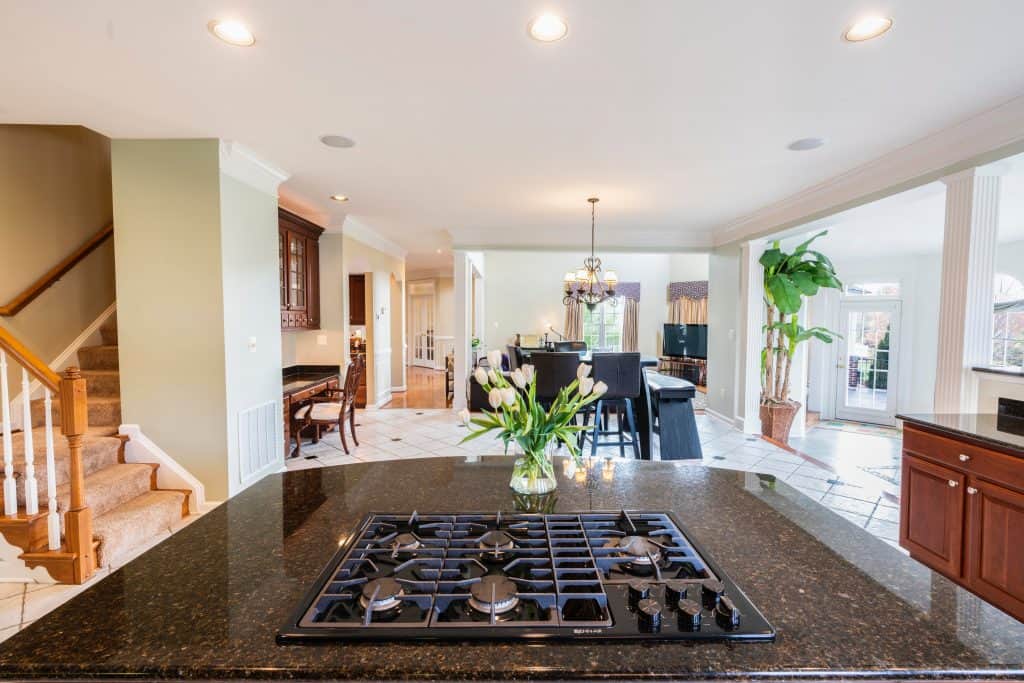 A kitchen island can be as decorative and useful as you need it to be, but there are other options available to make it even more convenient – and that's the addition of appliances and features. Many designers choose to install ranges/hobs into their kitchen island ideas so that people don't have to spend the day looking at the wall when they cook, but it also frees up space on the surfaces along the perimeter of the kitchen. Other great additions to a kitchen island include the relocation of the kitchen sink for easy access during food preparation.
Make it a hub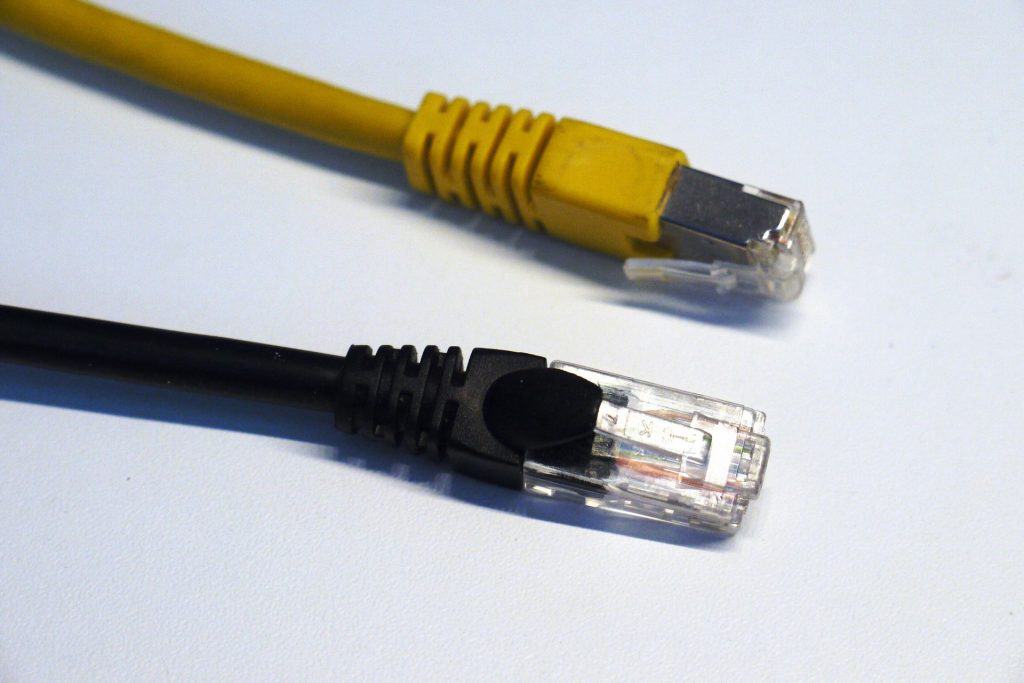 More often than not, those who are lucky enough to have a kitchen island in their home use it for more than just food. With an increase in computers and electronics around the home over the last 20 years, it seems only natural that interfaces should be added to the kitchen to support them. This means have power connections available that also offer CAT5 ethernet connectivity and high-speed charging USB sockets for Thunderbolt supported systems.
Keep your walls safe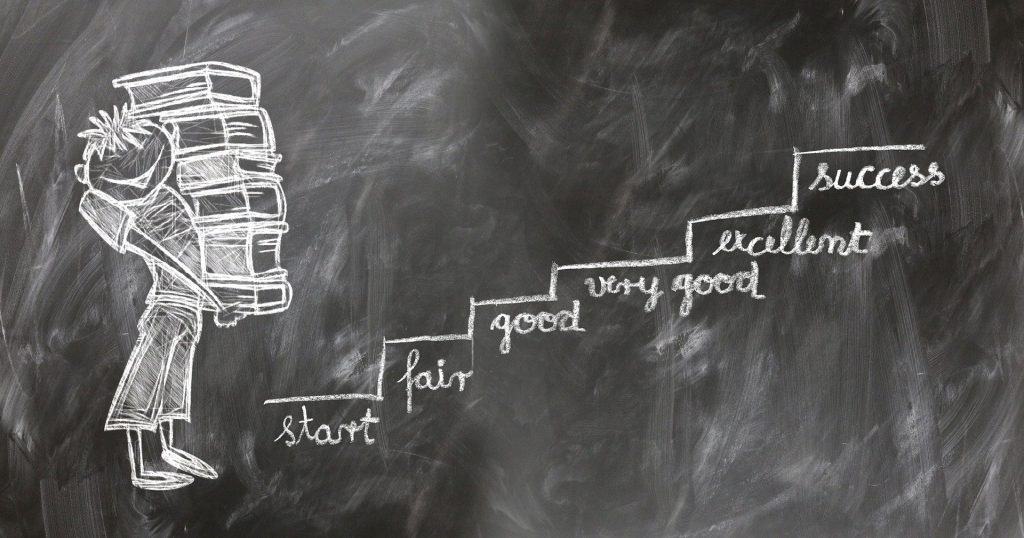 Do your children enjoy stealing crayons and drawing on every surface they find? Well you're not alone. That's why a growing trend is to add a blackboard to one side of the kitchen island, meaning that you can give your child some coloured chalk and let their imagination run wild – and whenever it needs cleaning, just give it a wipe.
Make it social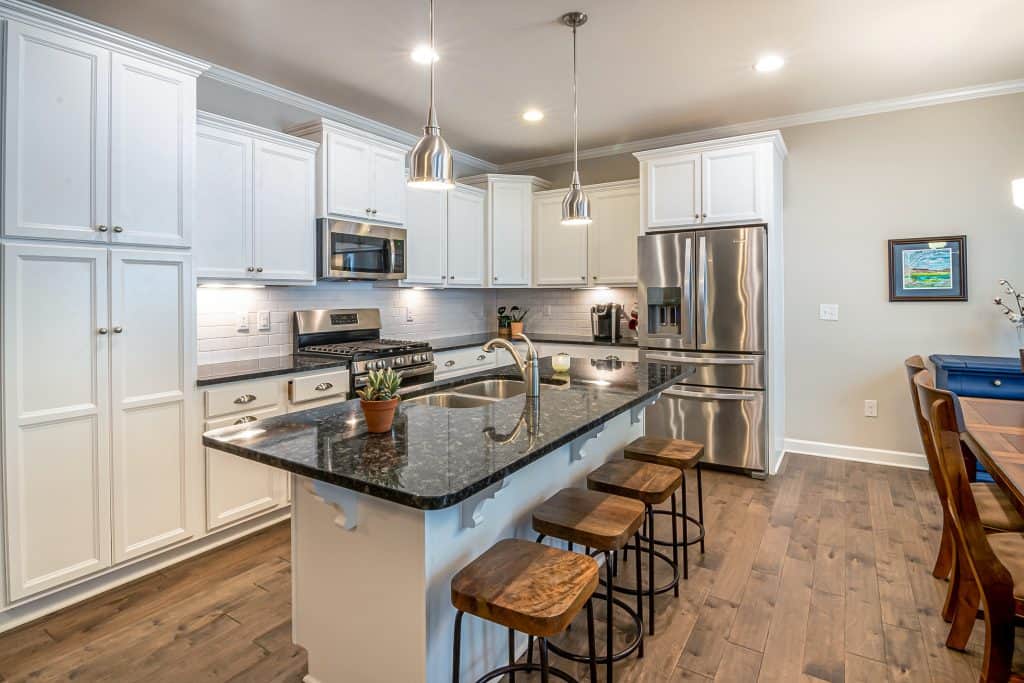 One of the best things kitchen island ideas is using it as an informal table for drinking and dining with friends. Of course, you can choose to stand – but why bother when you can have a set of matching stools lined up on either side? This makes your kitchen perfect for evening socialising without having to venture too far from where the wine is kept.
Split it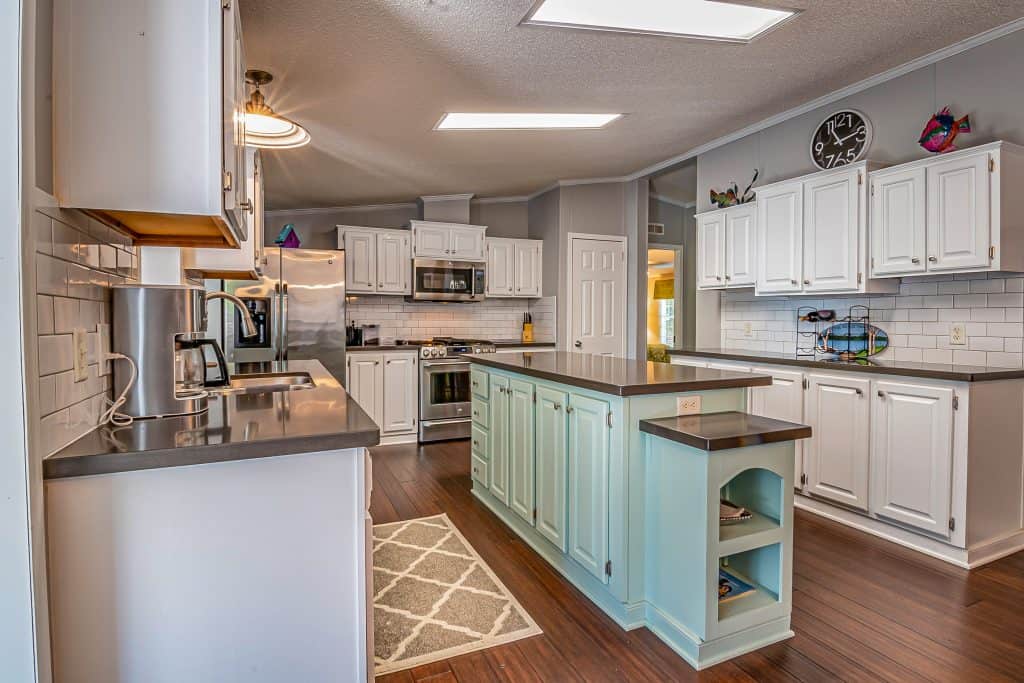 If space is in high demand, you can even choose to have a kitchen island that is split level allowing you to have a preparation surface and serving table in a single unit. Many island have the facility to fold the table section away, but it can also be used throughout the day for work, browsing the web and sitting down with friends.
Are you considering remodelling your kitchen? With a free design and only a £10 deposit for any project, Ramsbottom Kitchens have been designing and building stunning kitchens for 30 years across the Northwest including Manchester, Bolton, Blackpool, Preston and many more. Why not visit our 15,000ft Showroom in Bury and talk to our friendly staff for more ideas?