In recent years, a grey colour scheme in the kitchen has become extremely popular – especially in contemporary designs. The colour itself, however, can be a little boring unless you incorporate a few clever tips and tricks to add a little personality and flair.
In this blog, we're going to look at grey kitchen ideas and how to use different materials and shades to really make your kitchen a sight to behold.
Use Shades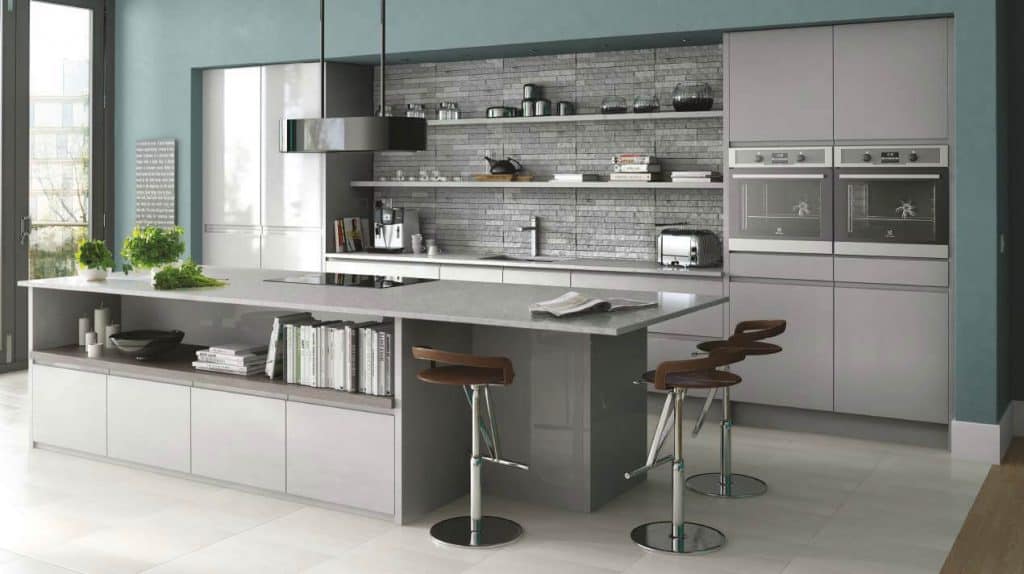 While grey itself can seem a little underwhelming, by using a variety of shades. This includes painting bottom units and wall cupboards a slightly different tone of grey from one another, and adding the illusion of space throughout the room.
Use Different Materials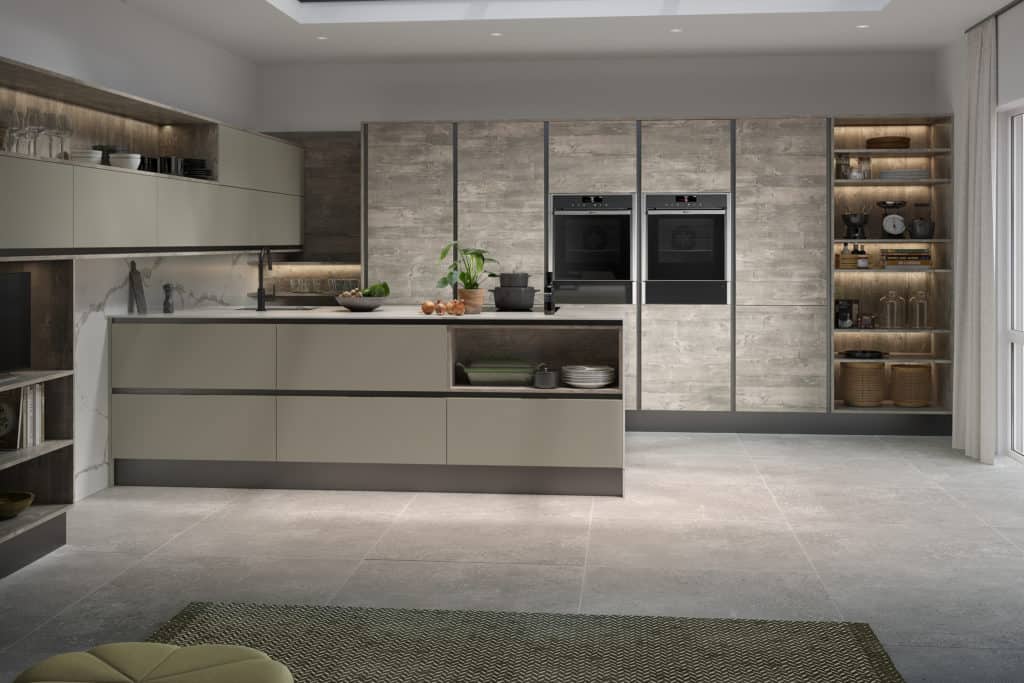 There are a huge range of materials available for kitchen builds, from metal and wood, to quartz and tiles – and you can use these materials to add a little character to your room. For example, the use of woodgrain on grey-stained units can really add a pleasant texture that sets them apart from juxtaposed additions such as quartz counter-tops.
Use Light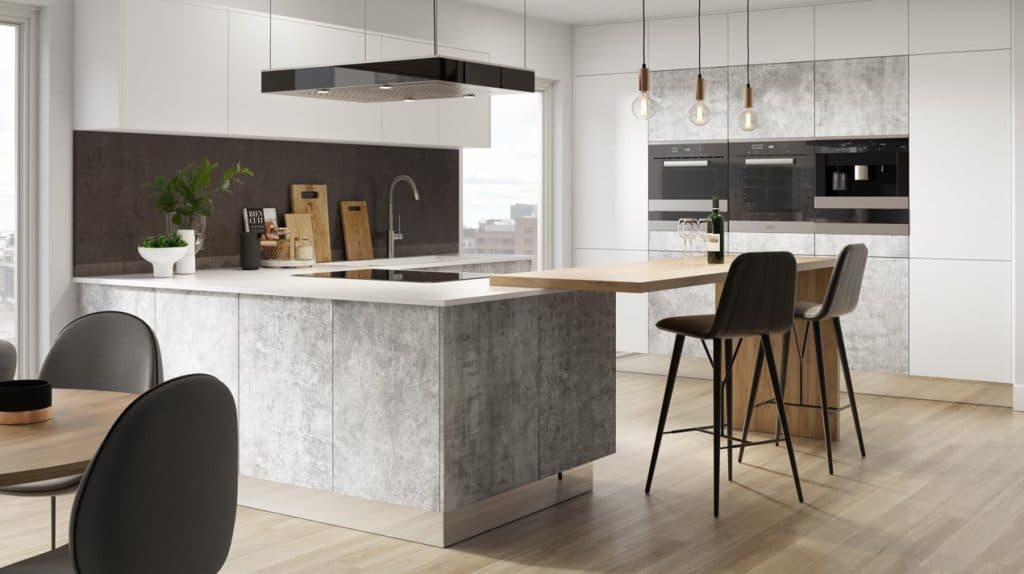 Lighting can make or break a room's designs and must be used in a way that brings out the style you are aiming for. By using indirect light on both light and dark grey surfaces, you can add a certain aesthetic quality to your kitchen merely with the flick of a switch.
Use Patterns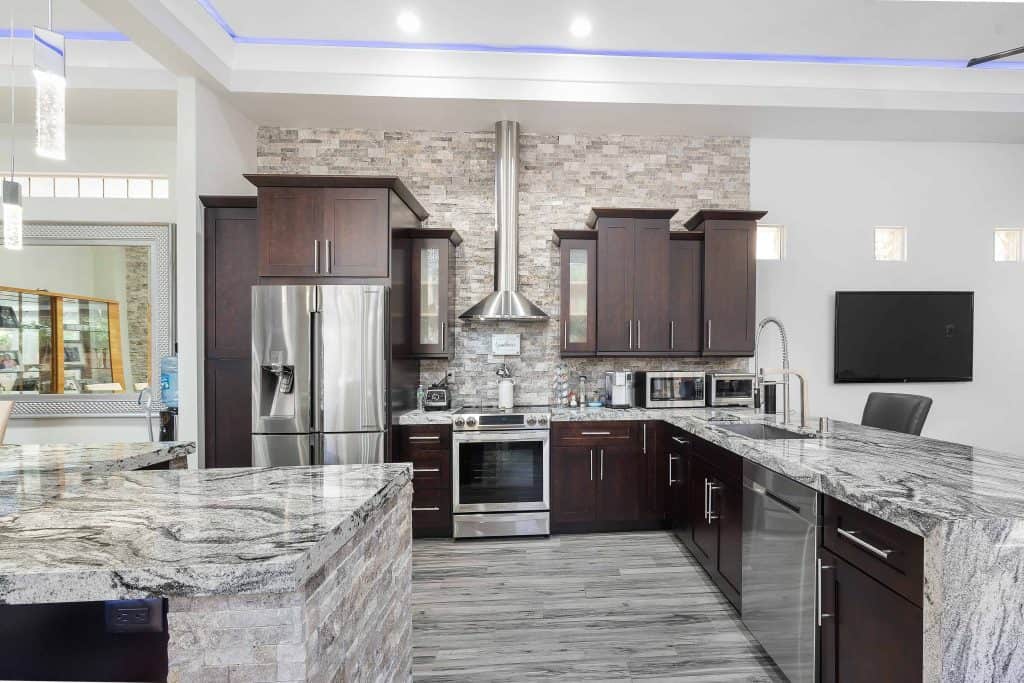 Just because you're using a grey colour scheme, doesn't mean you can't add decorative patterns to areas such as splashback tiles and worktops to set them apart from the wall unit. There are a huge number of pattern designs that can be employed, so keep an open mind when choosing your materials.
Add A Little Warmth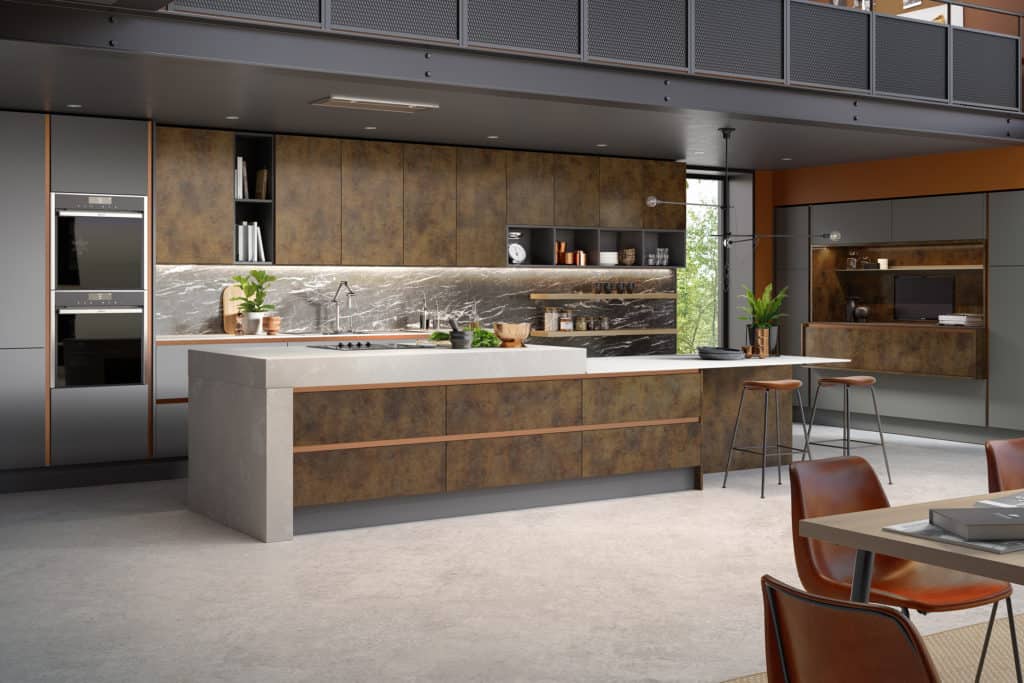 As a colour, grey can be a little overwhelming, and without the correct lighting – a little depressing. Luckily, you can always change this by adding an opposing colour that adds warmth to either the ceiling or flooring. This helps to emphasise your colour schemes, as well as making your kitchen feel a bit cosier.
Go Handleless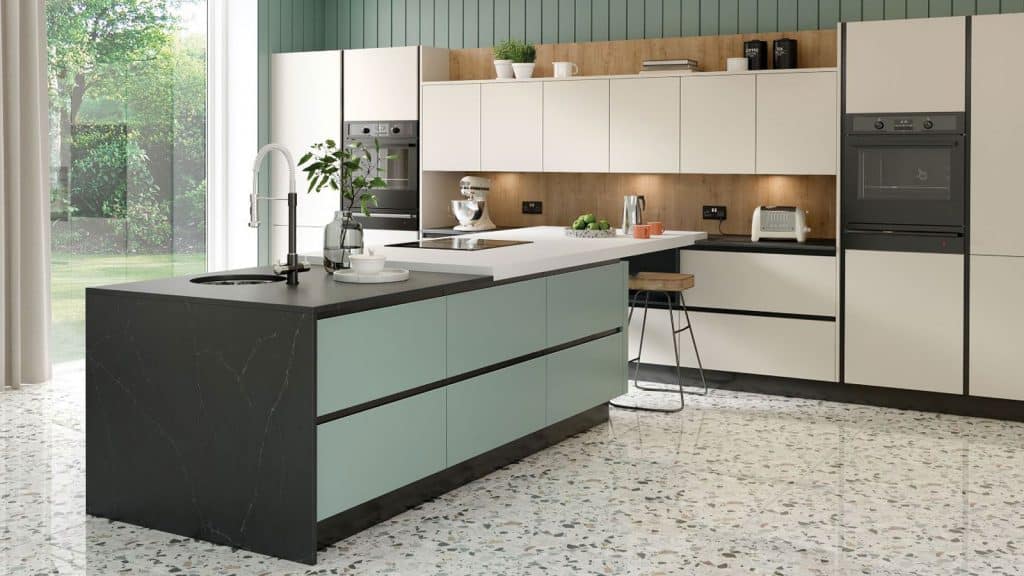 The colour grey works especially well in more contemporary kitchen designs, and contemporary designs are often complemented extremely well by handleless units. This approach is great for achieving that smooth, sleek look that so many desire.
Go Industrial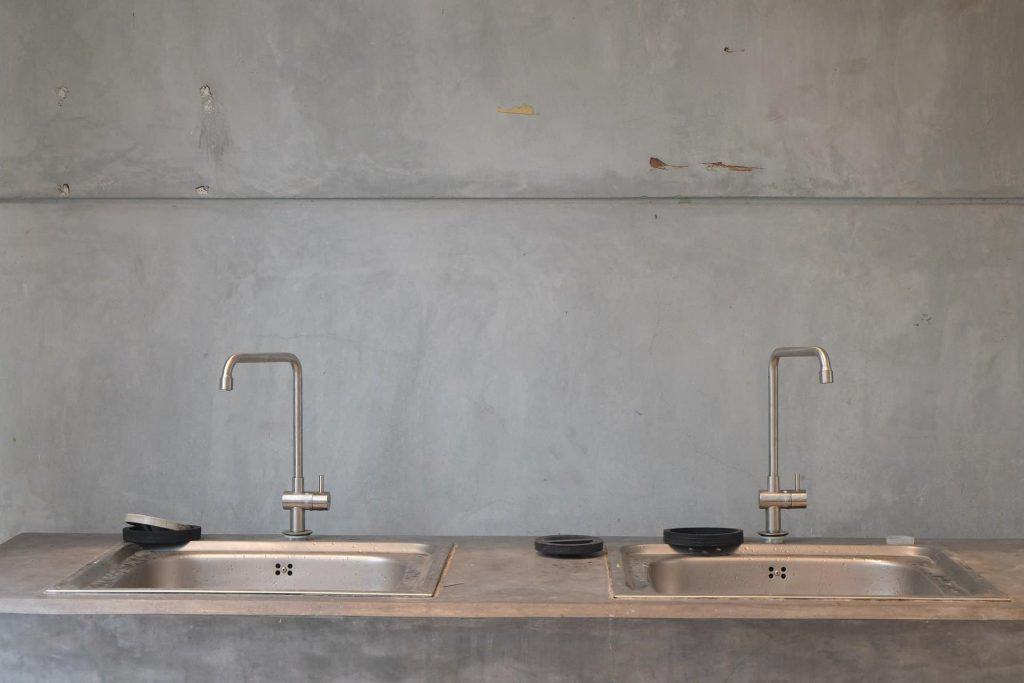 Grey is also one of those colours that can work in a rustic, industrial kitchen setting. It works especially well with exposed red-brickwork, so if you are lucky enough to have a home with red brick, why not save yourself some decorating and leave it exposed?
Use Gloss To Make Space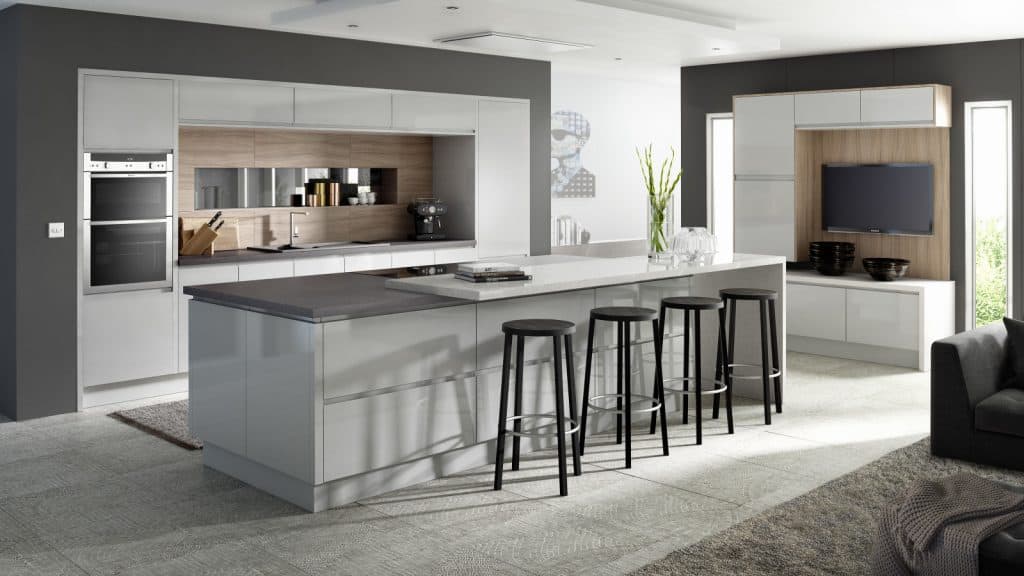 If your kitchen is a little undersized, you can add a sensation of space simply by opting for gloss surfaces over matt surfaces. These reflective surfaces help to spread light around the room, and are easily complemented by stainless steel utensils and appliances.
To Conclude…
Just because you've chosen a grey kitchen, doesn't mean it has to be boring. With just a little care and attention, you can make your kitchen look new and fresh. If you are lacking the confidence to design your own kitchen, however, you can always contact a professional kitchen design company such as Ramsbottom Kitchens to help you with your grey kitchen ideas.
We offer a free design and just a £10 deposit for any project. We have 30 years of experience in designing and fitting kitchens. We design and install fitted kitchens in Manchester, Bolton, Blackpool, Preston and many more. Why not visit our 15,000ft Showroom in Bury and talk to our friendly staff for more ideas?