Most of the time, the layout of your kitchen will be determined by the size and shape of your house, but luckily, there are always a few creative ways to the best of the available room.
There are four common shapes in the world of residential kitchens that occur as a result of the most common layouts of houses that have been built over the last century, and these are as follows:
The Classic 'L' Shape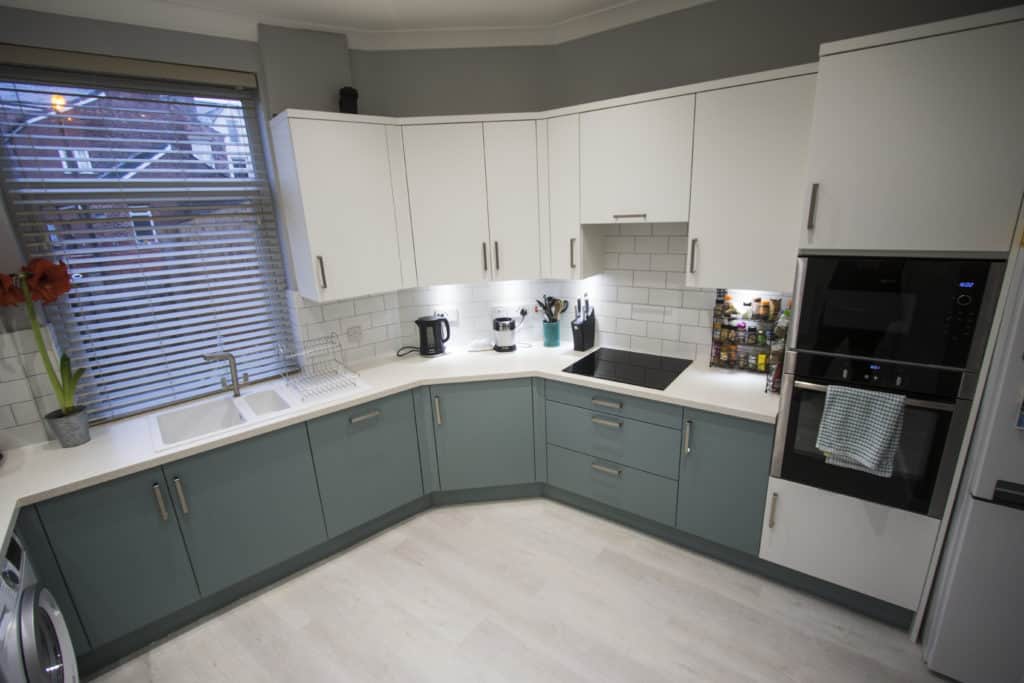 An 'L' shape kitchen is often used in smaller square rooms where two of the walls are fitted with units, appliances and worktop, and the opposing two walls are left bare. This design is also commonly used when a kitchen is knocked through into a larger space, such as a living room. This common approach helps to reduce clutter and ensure that everything is within reach.
The Kitchen Island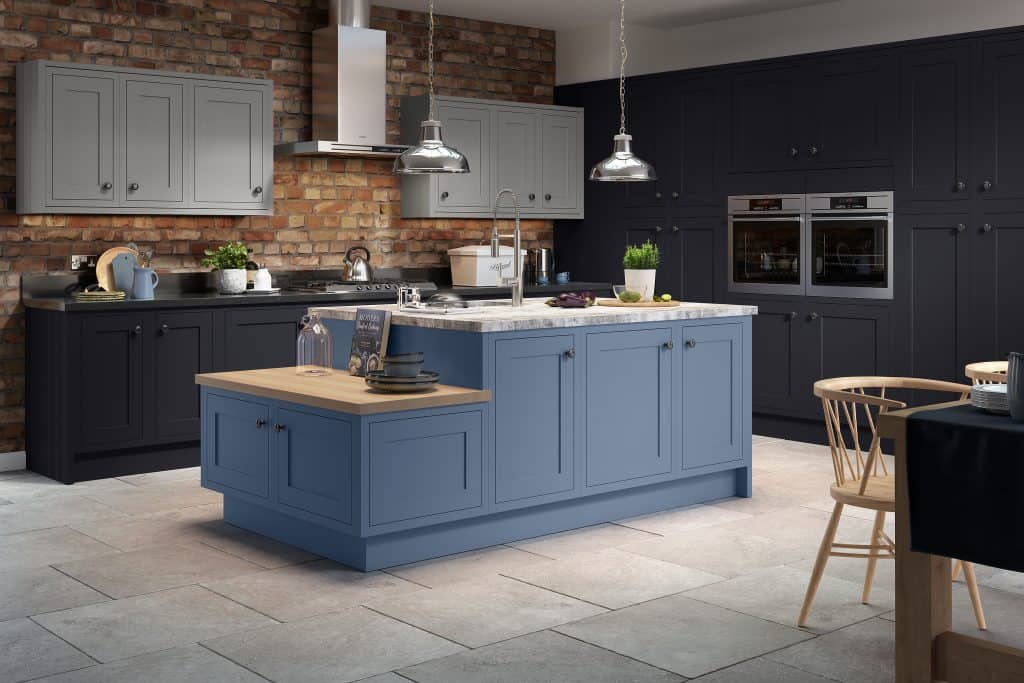 Kitchen Islands work in a variety of room shapes, and are often used in the design of 'L' shape kitchens. The benefits of a kitchen island include extra space to store pots, utensils and appliance and an additional work surface for large meal preparation. Kitchen Islands also function well as a social point if you choose to add stools around it, granting guests somewhere to sit while you pour the wine.
The Classic 'U' Shape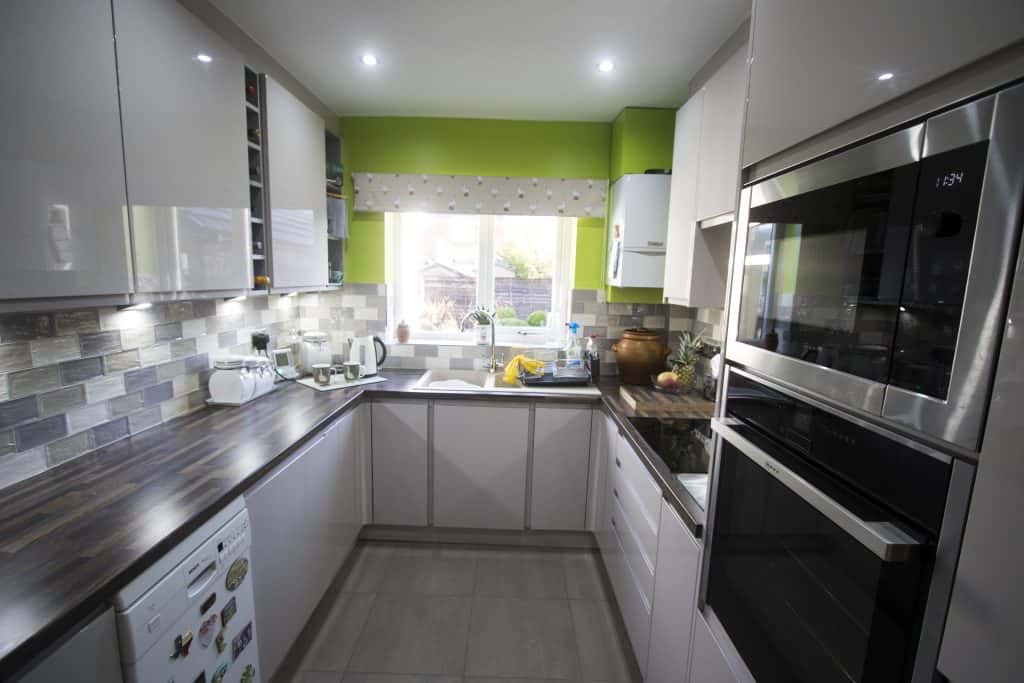 A 'U' shape kitchen is always useful for someone who is cooking thanks to the larger surface area for food preparation. In a large kitchen, this design is very much one for enthusiasts, in smaller kitchens, however, it can limit the number of people who can use the kitchen at one time. This design also works well with an open-plan approach.
The Galley Kitchen
Many homes, especially those with rear extensions come with a galley kitchen – i.e. a long, narrow kitchen.
Luckily these kitchens work well with a symmetrical approach of units and appliances along both sides of the longer walls. To maximise space, you can opt for units with a shorter depth, but as long as you keep a clear corridor in the centre that allows to reach everything you need, a galley kitchen layout can be fantastic for productivity.
The Peninsula Kitchen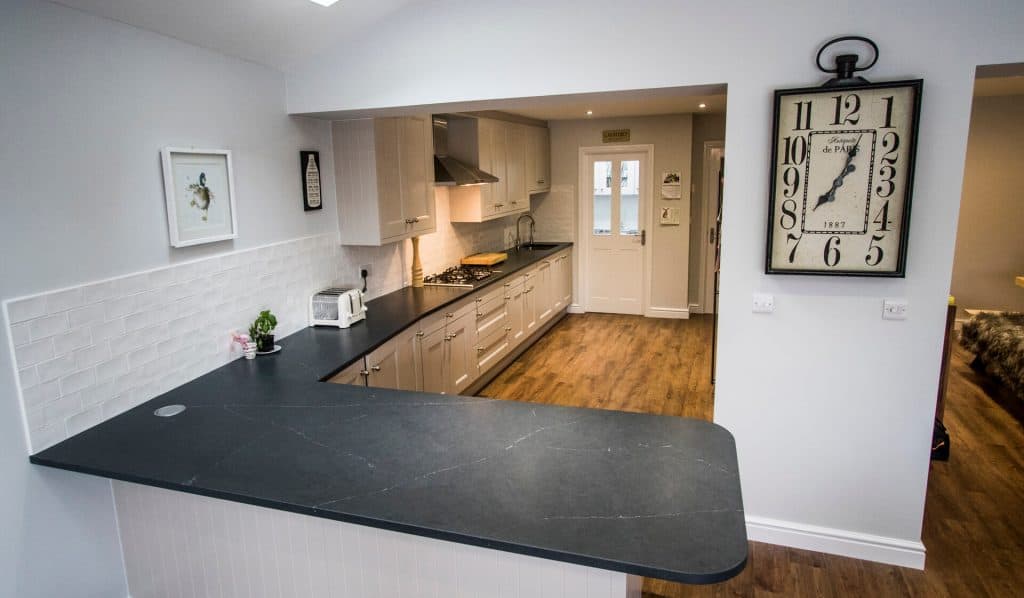 The peninsula approach includes using a separate counter that juts out, partially dividing both the kitchen and adjacent room from one another – often referred to as a breakfast bar. This additional surface area allows for additional preparation space, and an opportunity to place further important floor appliances beneath it. This peninsula can also be used in the same way as a kitchen island with the addition of stools.
What are the secrets to a good kitchen layout?
Any designer worth their salt will be aware of the kitchen work triangle and how it relates to productivity. This triangle is important to ensure that preparation areas, cooking areas and cleaning areas are all within close proximity of one another to prevent a person from having to carry sharp objects or hot pans around the room. There are also general rules about how much distance is required between each unit for a person to move about safely, and that appropriate lighting should be provided in areas where tasks are being carried out.
While many people enjoy the idea of designing their own kitchen, in reality, it must combine aesthetics with practicality, which is why the vast majority of people wishing to install a new kitchen prefer to get in touch with a designer first, who has the ability can create a bespoke space that works for their home and their lifestyle.
Looking to make the best of your available space? With a free design and only a £10 deposit for any project, Ramsbottom Kitchens have been designing and building stunning kitchens for 30 years across the Northwest including Manchester, Bolton, Blackpool, Preston and many more. Why not visit our 15,000ft Showroom in Bury and talk to our friendly staff for more ideas?