Kitchen design trends are so fluid and in such a state of constant flux, that one must stay well informed to consider themselves truly up to date with the freshest ideas of today. Luckily, we have a rundown of the very best kitchen design ideas out there, all of which are dynamic and desirable in their own distinctive ways.
As kitchens go from an area to prepare meals to a fully-fledged living space, the design of said spaces evolves in line with that shift.
1. Built-in Appliances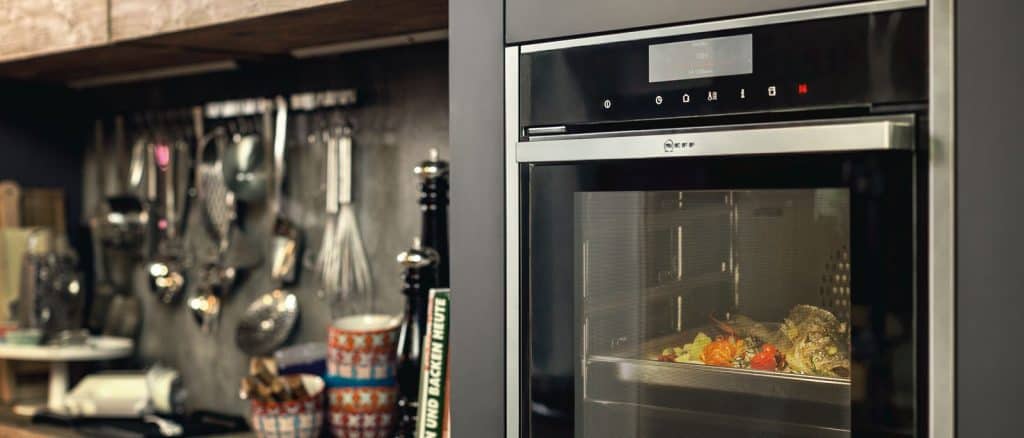 Built-in appliances allow for the inclusion of the latest technological innovations, whilst saving both space and aesthetic simplicity. Ovens, washing machines, fridges, dishwashers and just about anything else can now be implemented as a built-in option, providing your kitchen with an undisturbed look that oozes class and sophistication.
2. Monochrome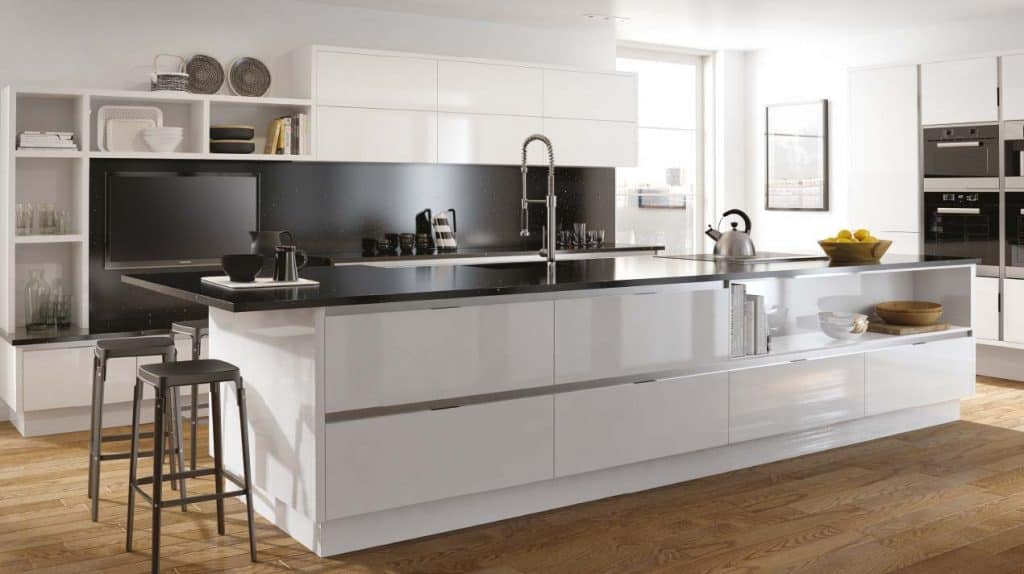 A black and white colour scheme is simplicity and modernity in one. It's easy on the eye and provides a welcoming environment, all whilst still presenting an image of contemporary kitchen living. This makes a great compromise for people wanting to update their kitchen without pushing the boat out too far regarding modern design. Monochrome also lends itself to a variety of different textures or materials including steel, marble, wood and plastic.
3. Gloss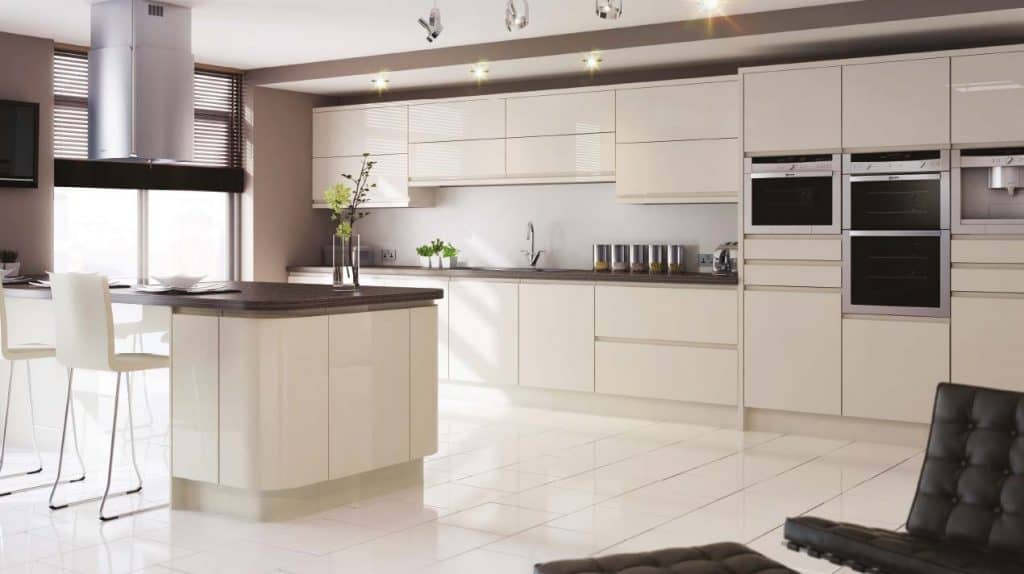 Is there anything more current than a shiny kitchen? If you find yourself proclaiming "no!", then gloss may be the way forward for you. Not only does gloss provide a clean, sleek looking option for a kitchen, it's also cost efficient yet reasonably priced. The best of both worlds.
4. Minimalism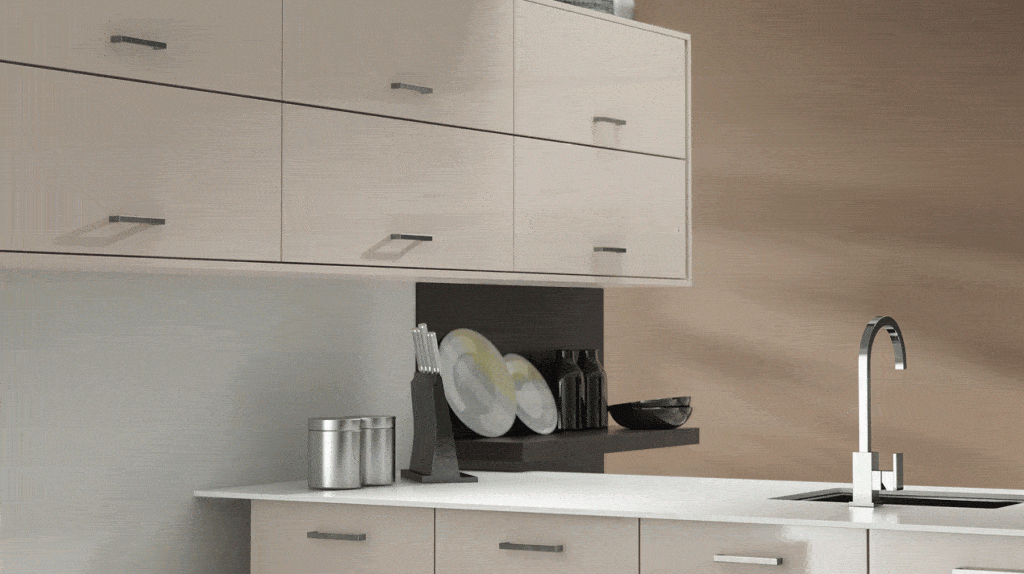 Many modern kitchen designs prescribe not to clutter and myriad lines, but to a simple, clean ethos that creates a lot using very little. More often than not, this is dubbed 'minimalism.' If exuberant decadence isn't your style, then going in the other direction entirely could result in the kitchen you've always dreamt of. Simple furniture, minimal decoration, maximum satisfaction.
5. Open Plan
As with many other rooms, gone are the days of rigid layouts and strict form. Open plan living now extends to the kitchen itself, encouraging a lifestyle of freedom and openness that is perfect for the 21st century living space kitchens have become over the last decade. Whether it's cooking or just relaxing, your kitchen can be a stress-free zone for everyone to enjoy with an open plan outlook.
6. Curved Lines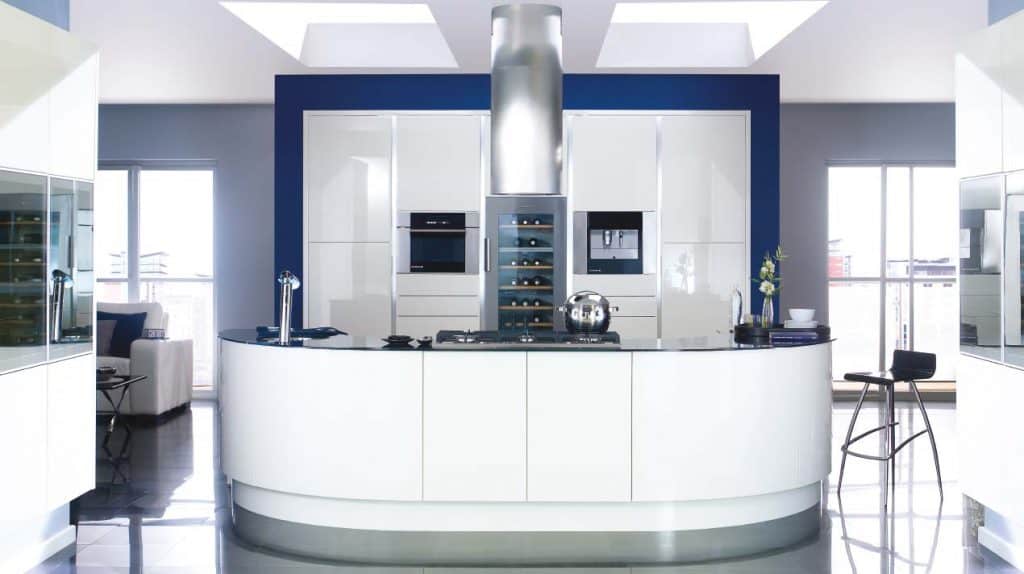 Straight lines in a kitchen can feel restrictive, maintaining the idea of closed spaces and a regimented structure. In order to further develop the aforementioned 'kitchen as living area', curved lines are much more inviting. These relaxed edges encourage flexibility and fluidity, drastically changing the tone of any kitchen in which they make an appearance.
7. Warm Colours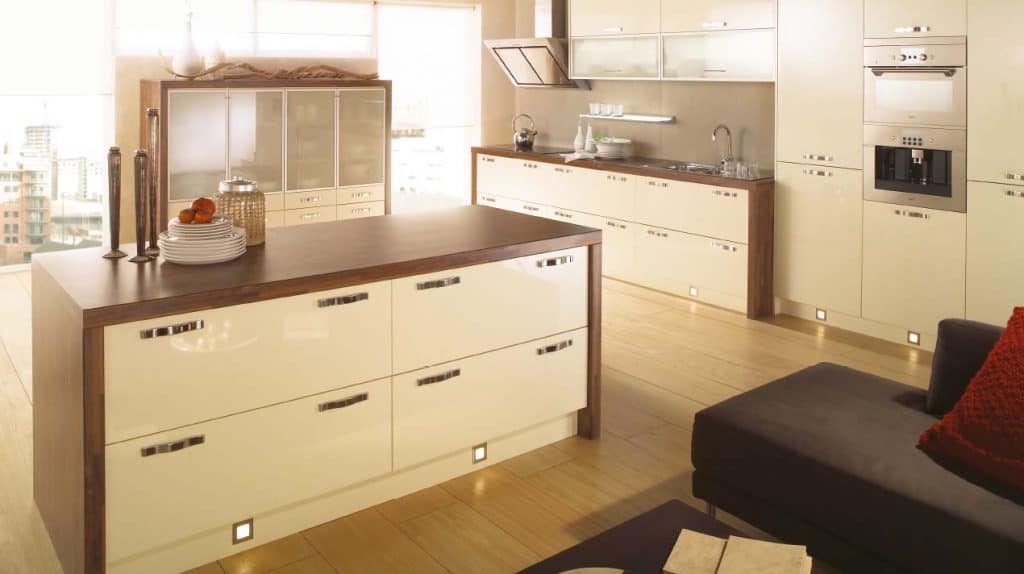 A big trend in modern kitchens is the use of darker, warm colours that work in making the kitchen feel somewhat homely. Browns, bronzes and golds are a particularly popular choice right now, as people seek to feel at home no matter where they step foot in their property. If you're not a fan of kitchens deemed to feel 'cold', then it's well worth taking a look at implementing a warm colour palette into your kitchen.
8. Wood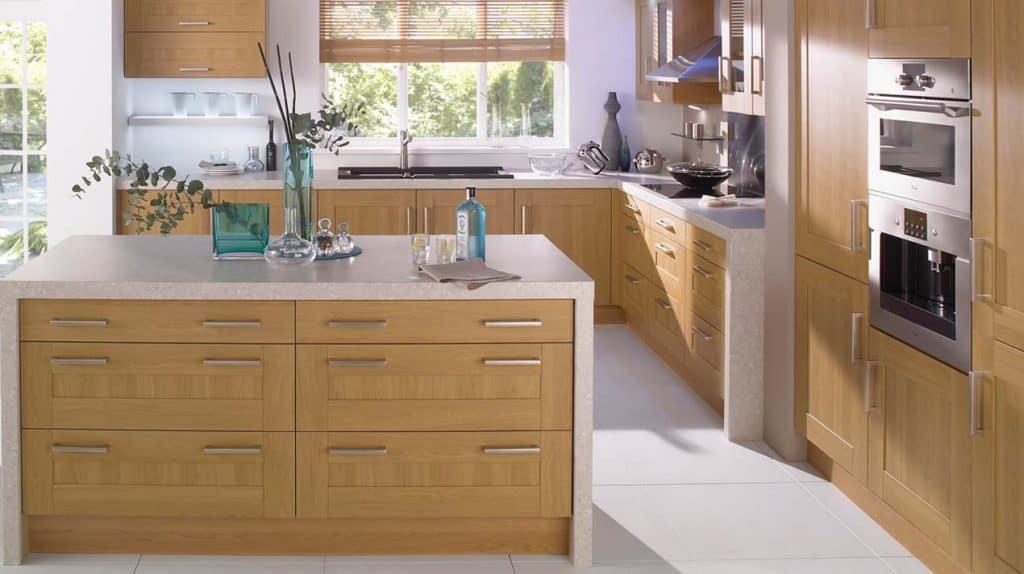 Working alongside warmer colours is the continued use of wood. Once again, this material works towards crafting a room that puts people at ease, rather than pushing them away. In comparison to plastic or steel, both of which can make a kitchen feel somewhat clinical to many, wood adds a more natural touch to the kitchen design. There are so many different types of wood to be used, you'll be spoilt for choice.
9. Smart Storage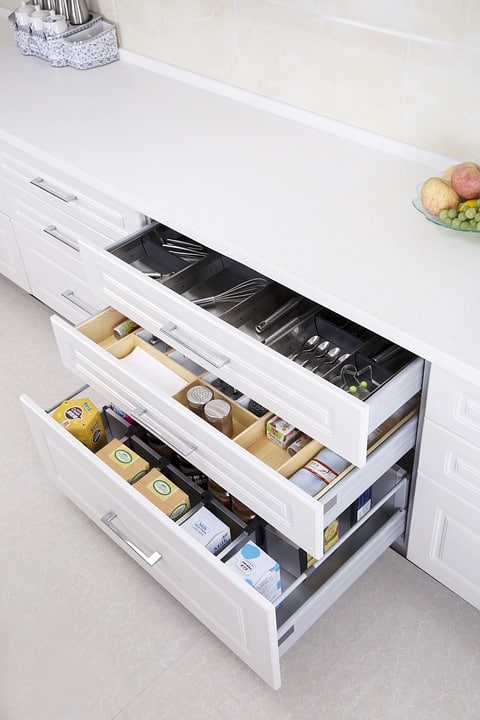 Every room needs storage, the kitchen even more so. Where else will you keep that plethora of utensils and knickknacks? Smart storage that is implemented within the body of the kitchen itself saves space and reduces the need to disrupt whatever modern look you have opted for, much like the built-in appliances.
10. Break Down the Walls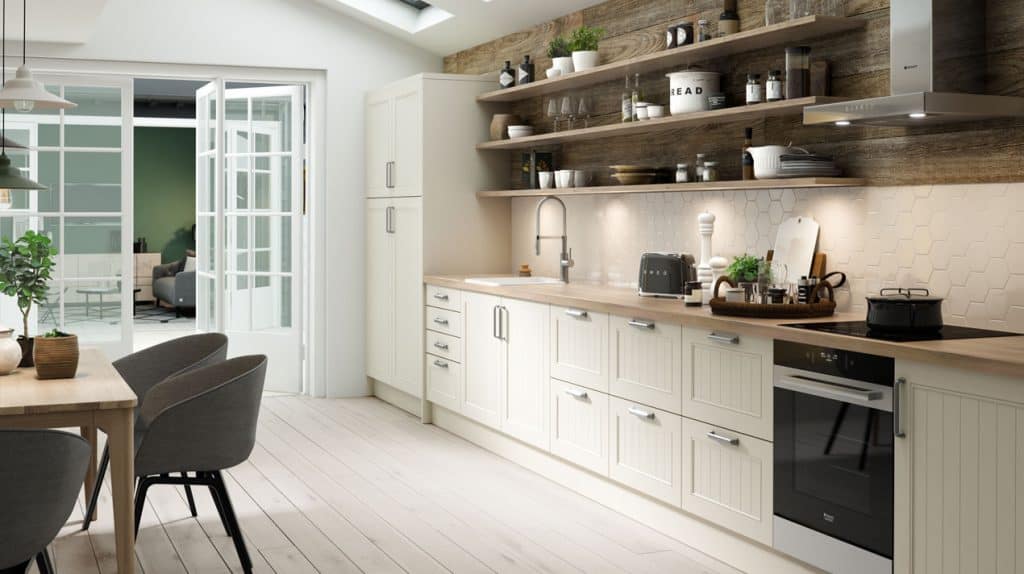 OK, don't literally break down the walls, unless you want a very cold house. But as these structures surround you and your family, it is best to cover said walls with something inspiring. Whether it's engaging artwork, tiles, decals or just a fresh coat of paint, it'll go a long way to ensuring your kitchen is one that stands out amongst the rest.
In short, if a modern kitchen is what you desire then these design ideas are what you need. With one or more of these suggestions implemented, your kitchen design will be the envy of everyone you know.
Call us today on 01706 826 557 or visit our showroom in the centre of Ramsbottom, near Bury, Greater Manchester for further kitchen design inspiration.