Kitchens are the heart of the home and the life and soul of any party.  While we might  be spending less time these days entertaining guests, the kitchen is where we spend most of our time at home.  A modern kitchen is a place to relax, work and play in – so when planning your own, aim to create a space that meets all your needs and while showing off your unique sense of style and self-expression.
1. Clever and Compact
Modern minimalism is a warmer, friendlier look than you might think – take notes from Scandinavian and Wabi-Sabi design with softer tones of white, lush greenery and neutral tones. Stow cooking utensils and other visual clutter away in cleverly-disguised storage units – and let textural elements like granite, wood and brushed steel do all the talking.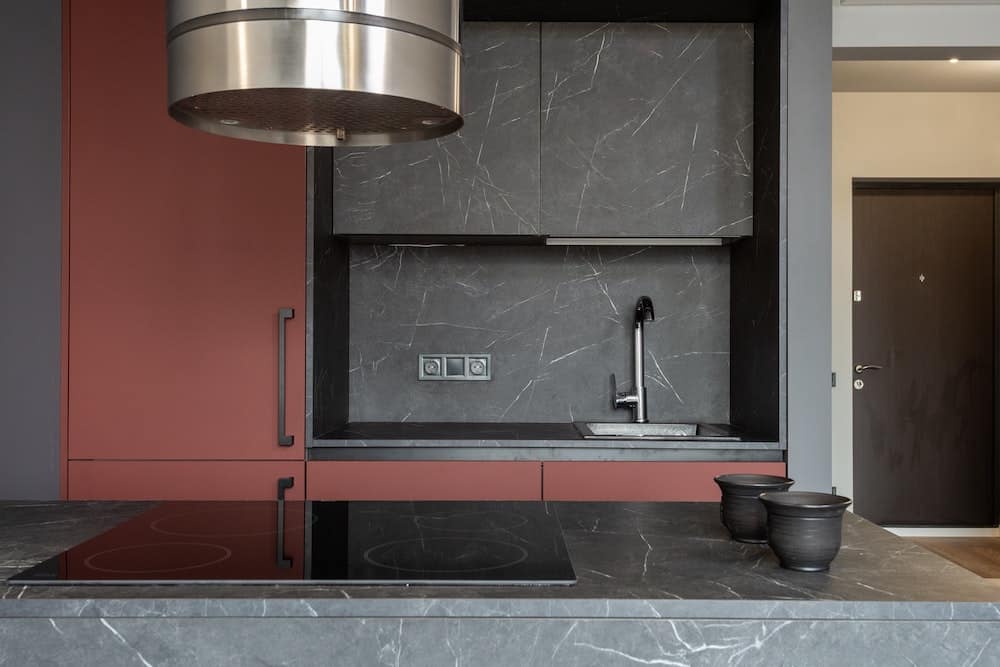 2. One Room, Many Uses
If your kitchen gets used as a  workspace, study area, playroom and a place to socialise, you're not alone: while kitchens have always been the hub of family life, in recent times we're demanding even more from them.  Modern kitchen ideas that make use of soft seating, storage and study nooks can help to create a versatile space that's everything you need it to be – and more.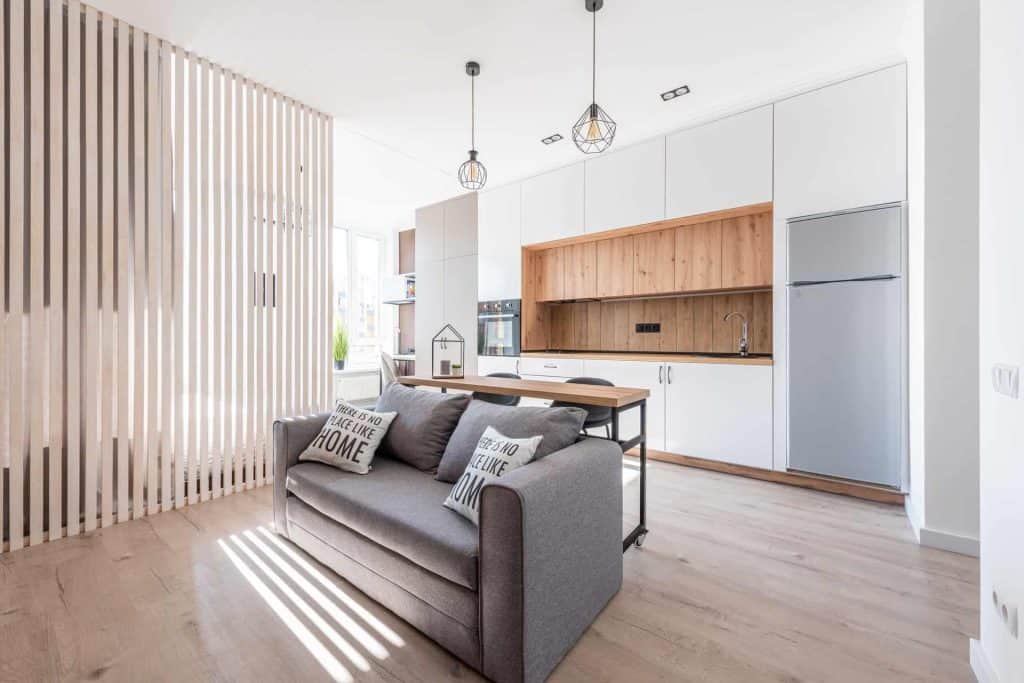 3. Retro Colour
Shift out of neutral with gorgeous muted jewel tones in red, green or blue. These highly-pigmented hues have a bohemian feel that was made popular back in the nineties. While floor-to-ceiling hunter green might be a little too much, a few coats on furntiure, cabinets or on a small feature wall looks stunning, especially when contrasted with neutral shades, natural materials and metallics.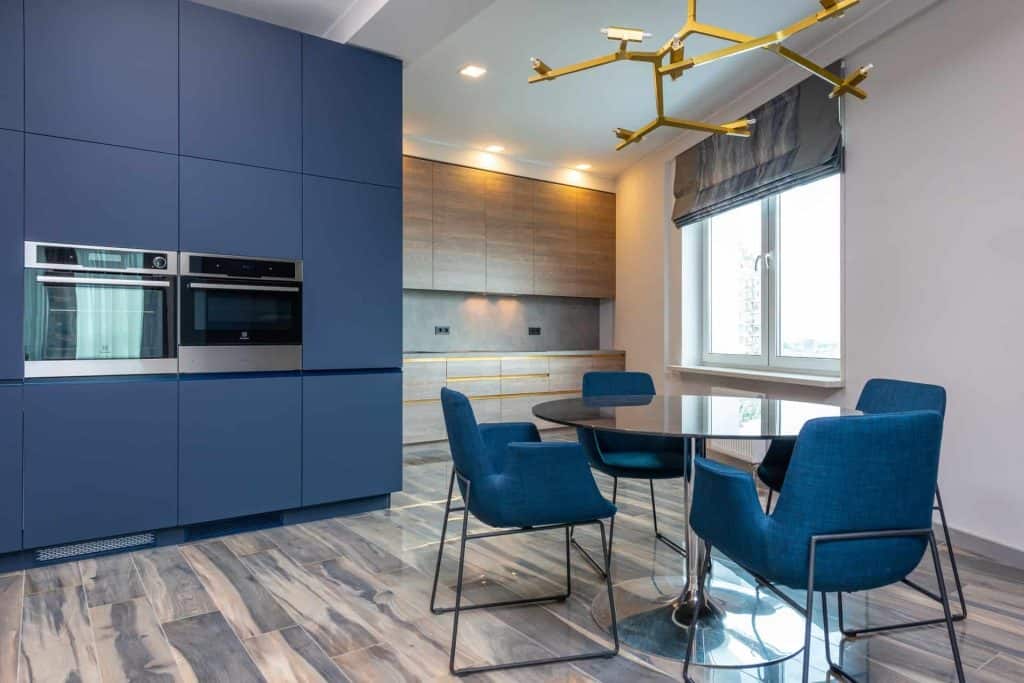 4. Tile Icons
Colourful tiling in vibrant patterns adds artistic flair to otherwise bare spaces, and works well with a range of different styles: folksy brights look wonderful in more eclectic spaces, and angular geometric patterns offer a more polished look, while on floors textural finishes in wood, stone or granite help keep everything grounded.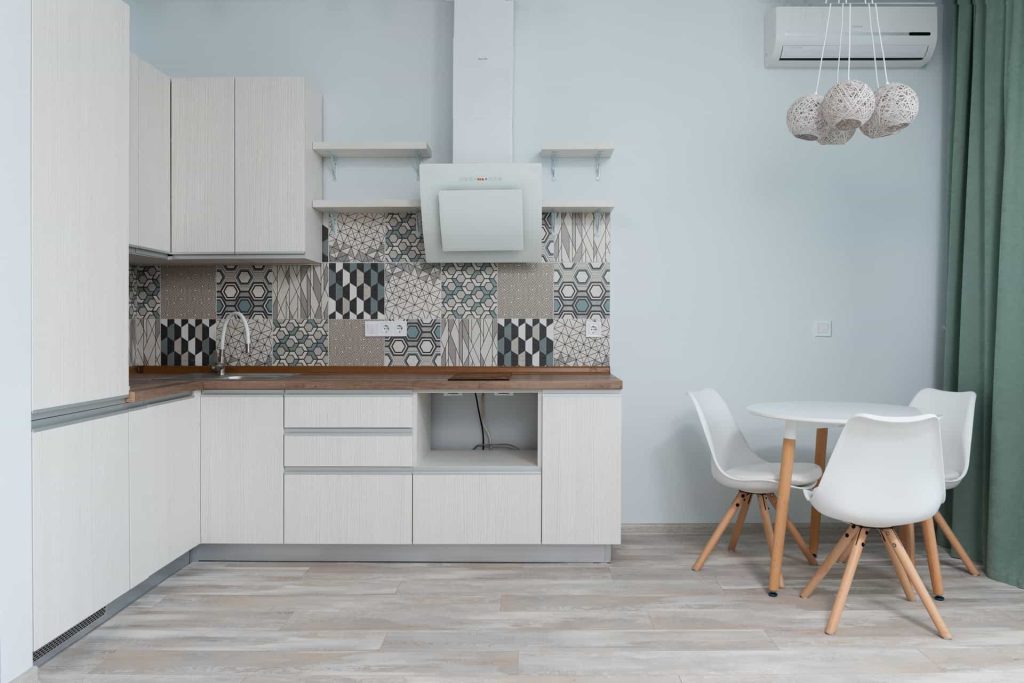 5. Set the Tone
While the go-to look for those seeking a more serene style might come in varying shades of white, there's still a case to be made for two-tone kitchens. Try contrasting two versions of the same shade (green or blue both have a calming feel)  to bring a sense of peace and harmony into your kitchen.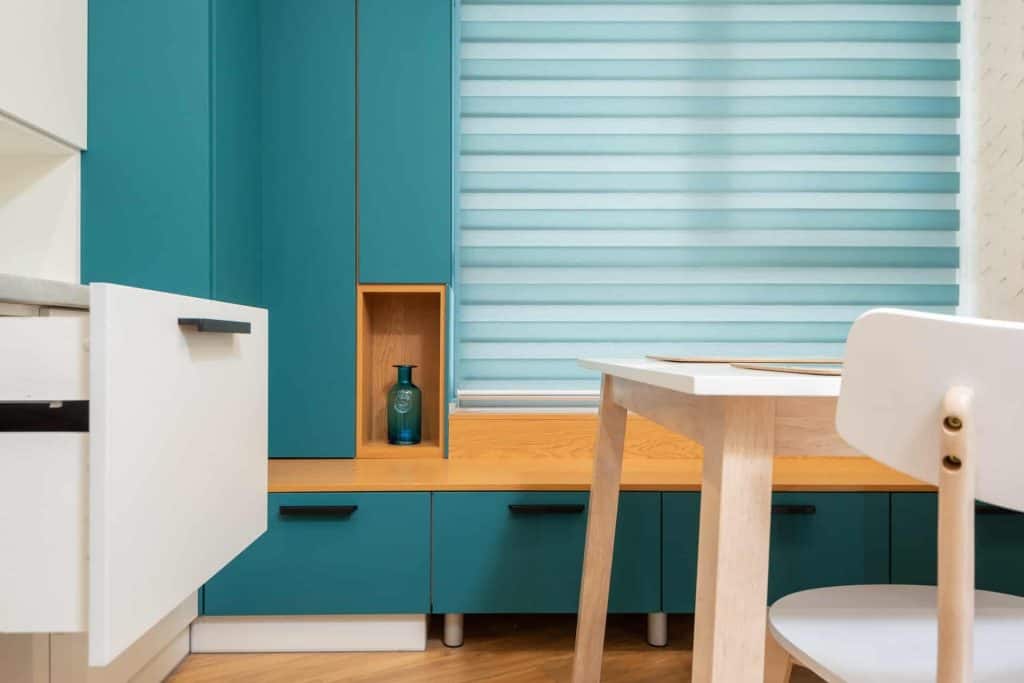 6. Modern Nostalgia
Shaker kitchens were all the rage in the nineties – but then so was the trend for stencilling grape vines on our kitchen walls. The updated version for 2021 retains that sense of homespun charm without being overly fussy (though whether you want to break out those stencils again is entirely up to you).
7. Things are Looking up
One of the more surprising modern kitchen ideas for 2021 has nothing to do with countertops, floors or walls and everything to do with that under-used blank canvas right above our heads. Decals or temporary wall coverings are a brilliant way to add visual interest to your kitchen without being overpowering –  while if you're lucky to have them in your kitchen, wood beams stained with a rich hue look fabulous against a white background.
8. Industrial Revolution
Industrial chic is a perennial favourite in contemporary kitchens – and with good reason. This utilitarian, functional look provides a sophisticated, grown-up feel without being too severe by using textures to break things up. Shades of slate and steel look wonderful here –  while stand-out features like a pendant lamp help to  keep things welcoming and warm without losing that tough edge.
9. Things of Beauty
As famed designer William Morris once said, "have nothing in your houses that you do not know to be useful, or believe to be beautiful" – if this applies to you, consider making a case for maximalism, with open shelving and space to set your decorative objects free from those kitchen cabinets, giving  them pride of place on your own curated "shelfie" complete with artfully mismatched objects that express your unique style.
10. Monochrome Magic
If a technicolour kitchen isn't to your preference, classic black and white is an effective way to add visual impact with minimal effort. It's a simple, classic look – but it can tend to look a little severe, so add interest by mixing in tonal patterns and textures such as marble homeware and a Nordic-style rug.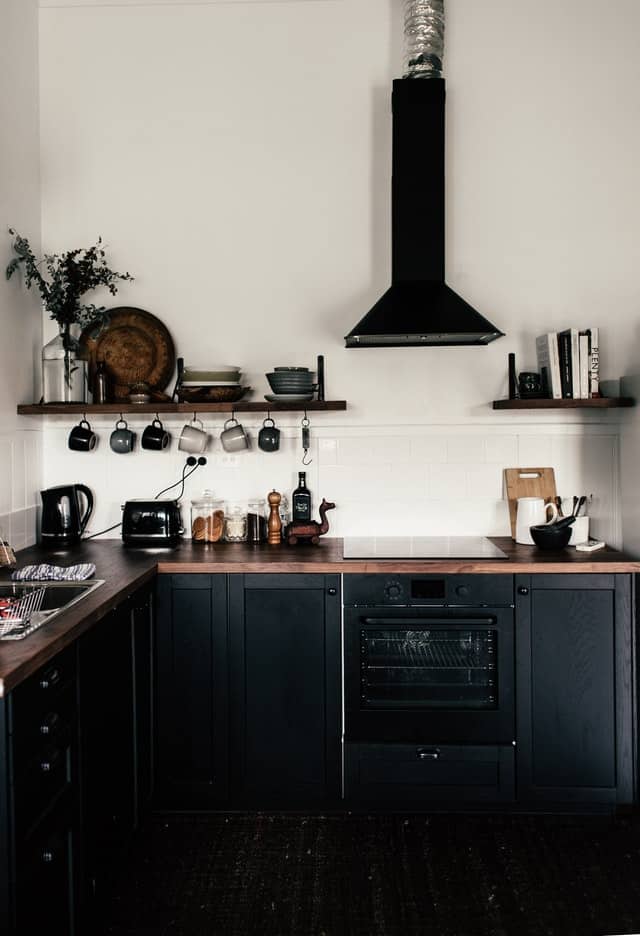 Need Help With Your New Kitchen?
Are you looking for a new fitted kitchen in Manchester and surrounding areas? Why not get in touch with us today for a no obligation chat about how we can help.